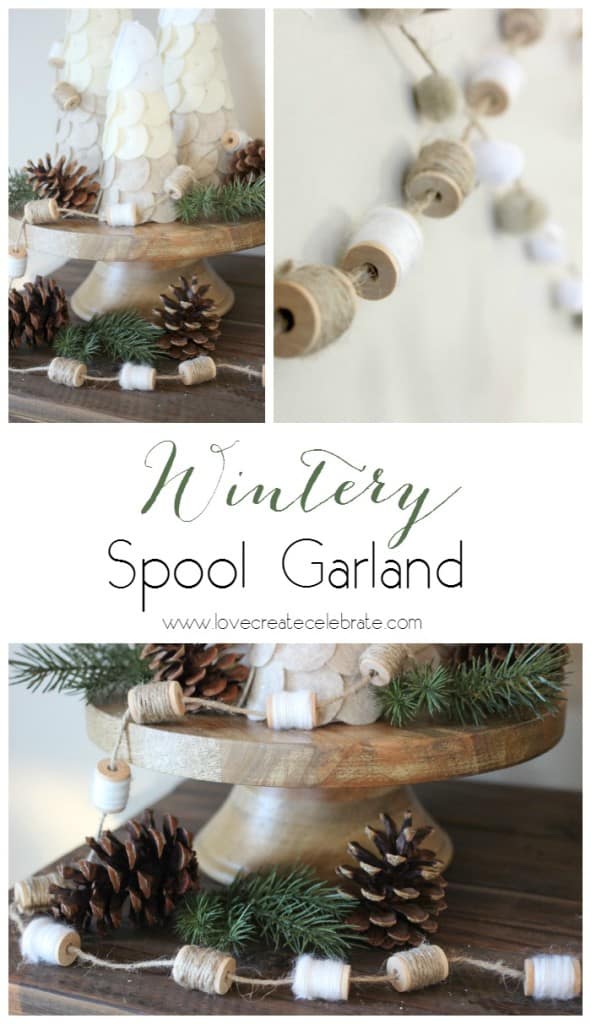 Crafters and DIYers always have things that they are drawn to. What are you drawn to? Whenever I see a craft supply or a home decor piece made from metal or wood, I neeeeed to have it! Obviously I'm fairly good at showing restraint, or my entire home would be full right now, but when I saw these mini natural wood spools, I knew immediately that I would find a use for them! When I was decorating a couple of years ago, my vignette just didn't feel complete, so I looked for something to finish it off, and made this simple Wintery Spool Garland in no time!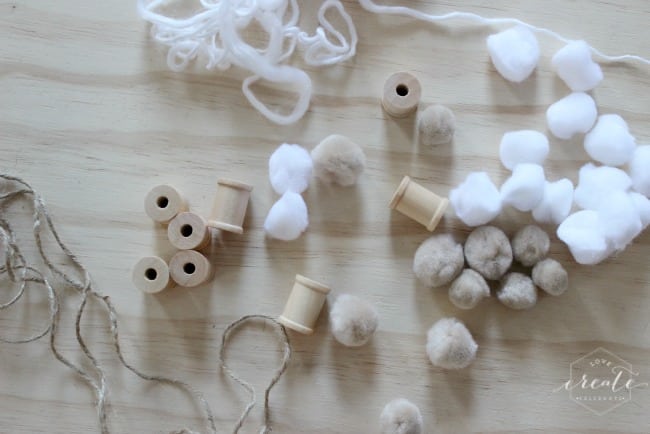 You can use any colour you want for these! I wanted my garland to be able to stay up long past Christmas, while I'm still enjoying my winter decor, so I kept it neutral.
Materials:
Mini Wooden Spools
White Yarn or String
Jute String
Honestly… that's it!
Cut off pieces of string and yarn to wrap around your spools. I didn't glue them down or secure them in any way – they actually stayed put. I did about half of them in jute string and half in white yarn.
Once you are ready to string them, tie a knot at each spot that you want a spool to sit. If you don't tie a knot, the spools will all just slide to the bottom – the knot secures them in place. I did one at a time, tie a knot, string a spool, repeat.
I was so happy with the results! Simple & cute :) I may just use these to decorate my daughter's bedroom for Christmas and winter!
If you like wintery decor, don't forget to check out how I made these Ombre Winter Trees too!