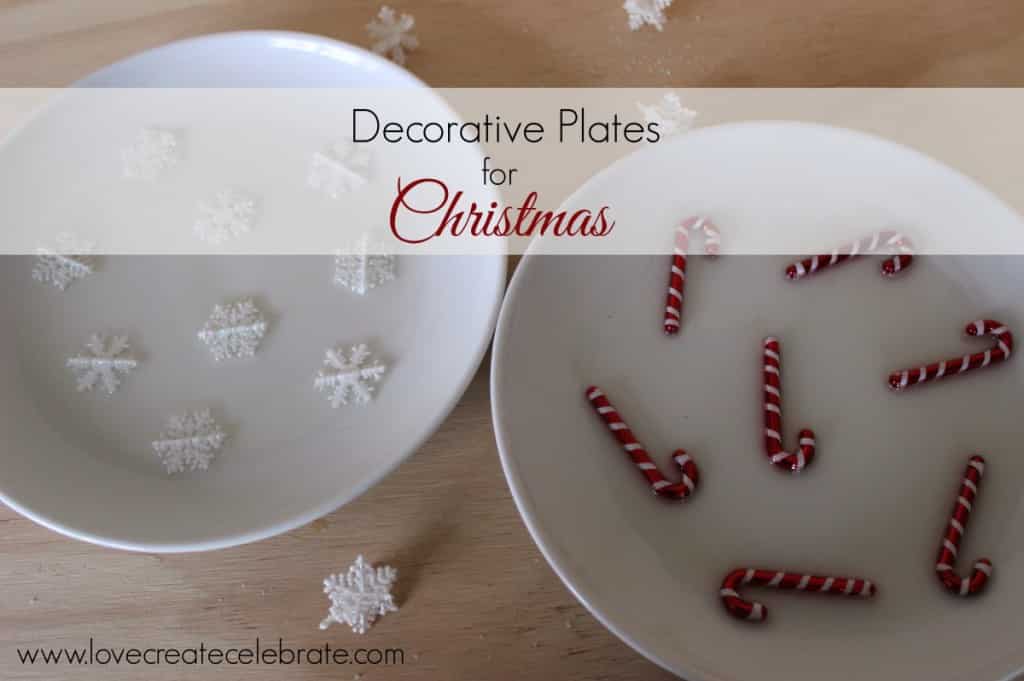 I have been a part of the happy club of home owners for two and a half years now.
That may seem like a long time to accumulate Christmas decorations (including those found and foraged!), but my home still feels bare as Christmas approaches!
There are so many nooks and cranny's to fill. So many vignettes to assemble. So many place settings to set-up for guests.
The list is endless. And I've only just begun!
That's why I started with these simple decorative plates.
Adding some holiday cheer to my serving plates was the easiest project to get the ball rolling this year. And the best part? They were FREE!
Since I already had everything on hand… but the cost is minimal even if you don't!Materials:
Mod Podge Dimensional Magic
Any decorative holiday charms
Any serving dishes
(PS – you can easily find the plates and charms at the dollar store!)
Start by placing your charms wherever you would like them to stick on your plate.
Then, begin adding the Mod Podge Dimensional Magic to the plates to help the charms stick in place. I coated each charm first, and then filled in the spaces between the charms. This will raise the level of the plate slightly, and depending on the thickness of your charms, they may become fully embedded. My snowflakes were thinner and stuck inside the mod podge layers. My candy canes stuck out a bit.
Let them dry overnight, and you're done!
Be carefully when cleaning them not to soak them or the water could seep in around the edges. Better to just wipe them by hand :)
Here's the final product, all ready to serve up some holiday goodies!
In fact, they already have served up some holiday treats!
The plates are a beautiful backdrop for these delicious Snowman Rice Krispie Treats!
{xoxo}
*This post contains affiliate links. For more information, please read my disclosure policy.*