12 great tips to take your guest space to the next level. Learn how to create a welcoming, cozy guest room just by adding a few special items!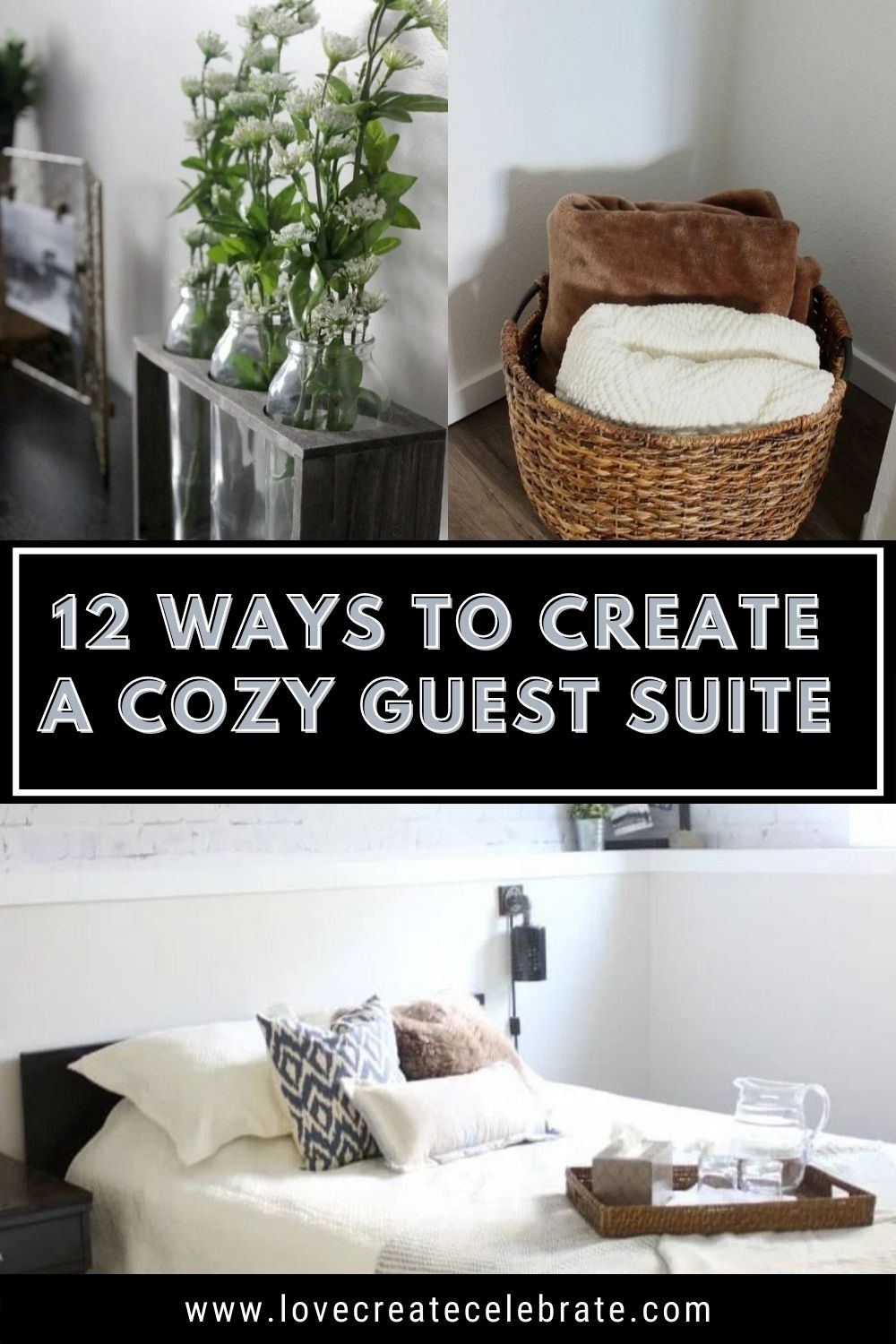 I love visiting family, but we all know, "there's no place like home"! When I set out to complete my Guest Bedroom, I wanted the space to be as welcoming as possible. I tried to pay attention to all of the details. Today, I'm sharing 12 Ways that you can Create a Cozy Guest Room Space.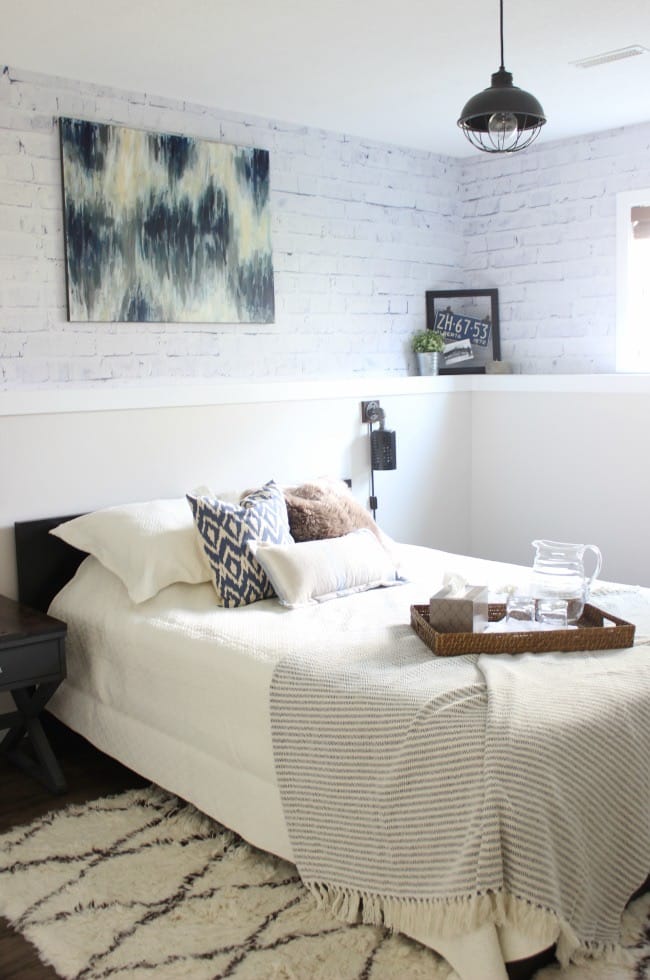 *This post may contain affiliate links. When you buy a product through one of our links, we get a commission at no cost to you! Thank you for supporting our blog so that we can continue to bring you posts like these. For more information, please see our disclosure page.*
Here are 12 great ways to keep a cozy guest room space:
1. Plants
Plants make any space feel more lively and beautiful. Preferably fresh flowers or real plants, but the faux ones are so pretty these days too!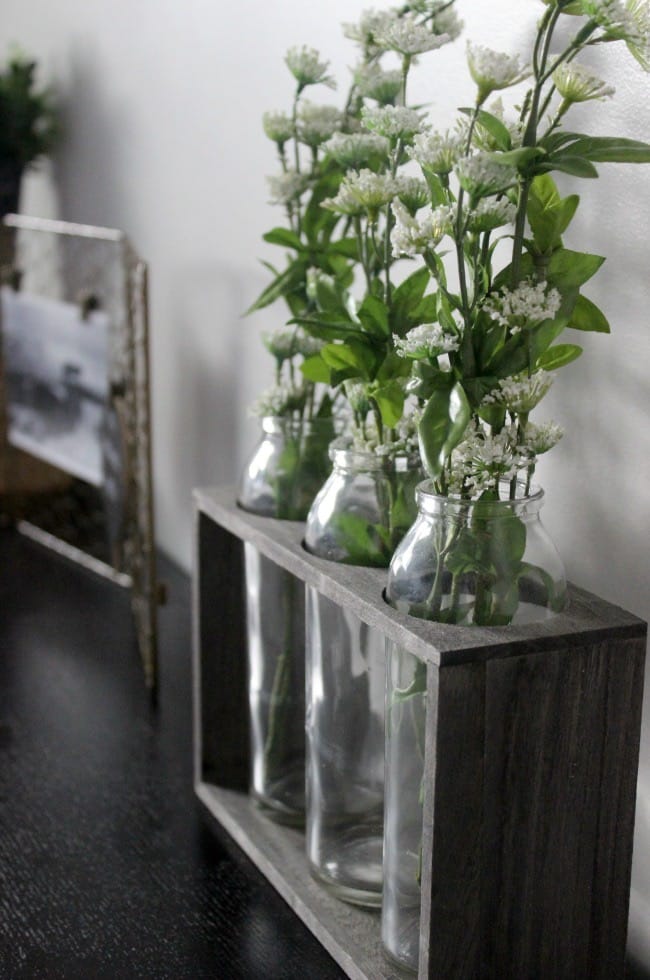 Information
If there's a code for the door or a wifi password that you want them to have, write it down for them!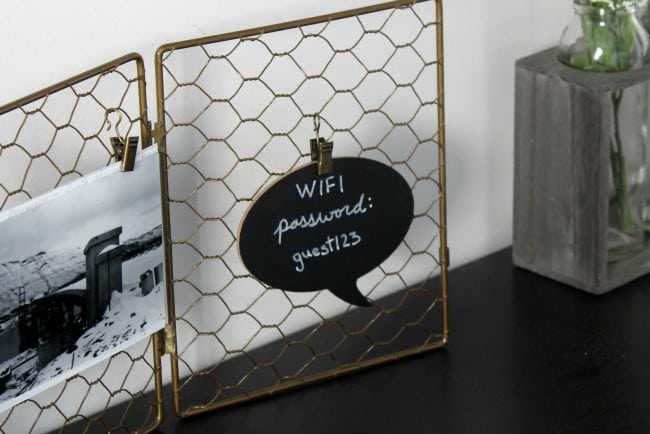 3. Something to read
It's always nice to find books and magazines to look at and read when you're bored or can't fall asleep.
4. Towels
Lay out guest towels, face cloths, and bathrobes for your guests to use in the cozy guest room.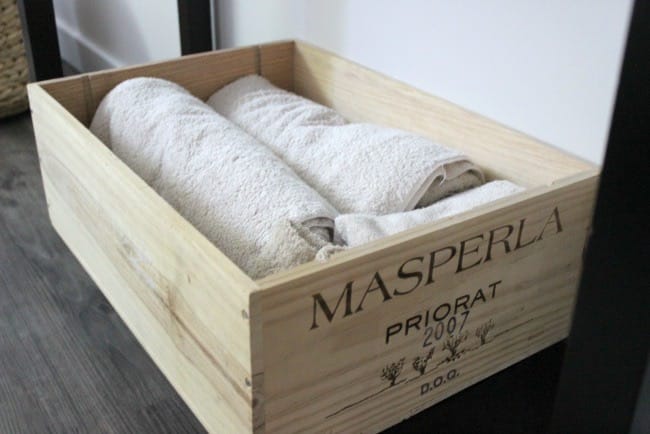 5. A Tray
Giving your guests a tray gives them a spot to throw their jewelry or toiletries or wallet. Everyone needs a place to empty their pockets!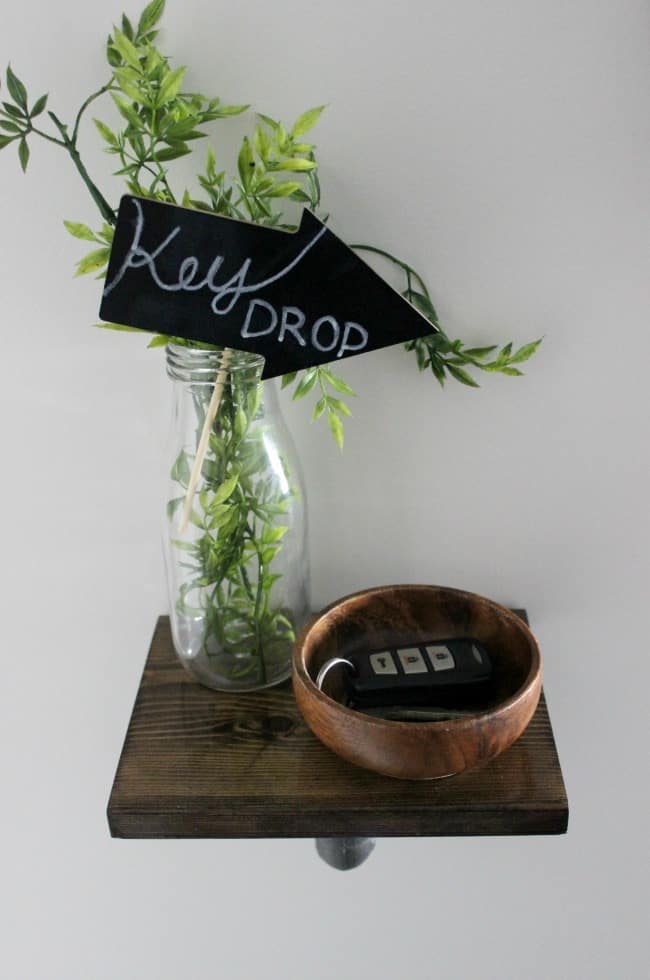 6. A Bedside Table
This may seem obvious… but your guests we need a place to put our phone at night!lol. Don't leave that side table empty either. Throw in a paper and pen, or some of those magazines I was talking about earlier.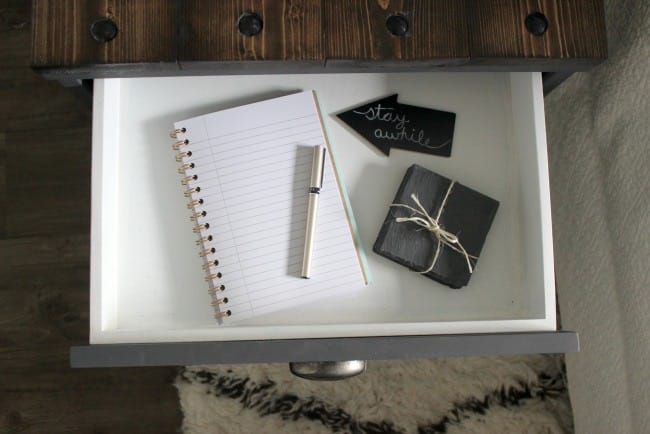 7. Pillows and Blankets
Make sure you have extra pillows and blankets available for guests in the cozy guest room. There is nothing worse than staying somewhere new and freezing all night!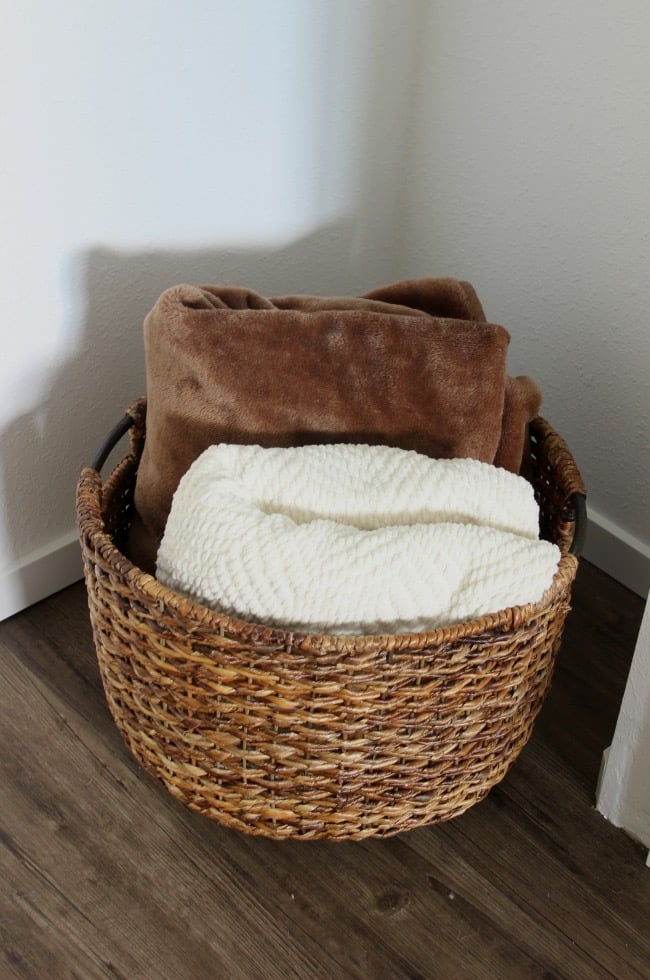 8. A Clock
A room without a clock?! Little details like this make all the difference.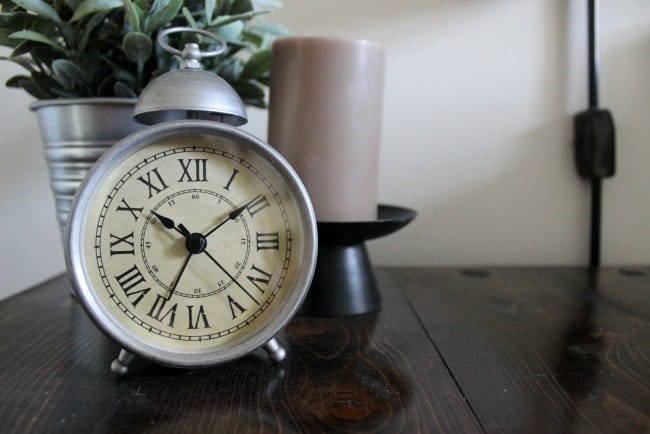 9. Tissues
We often forget to get these out for our guests, but I've been that guest searching bathrooms for tissues after my hosts went to sleep – not fun!
10. Cups and a Pitcher
I need a glass of water at night. I always have one beside my bed. So I assume my guests would want it too :)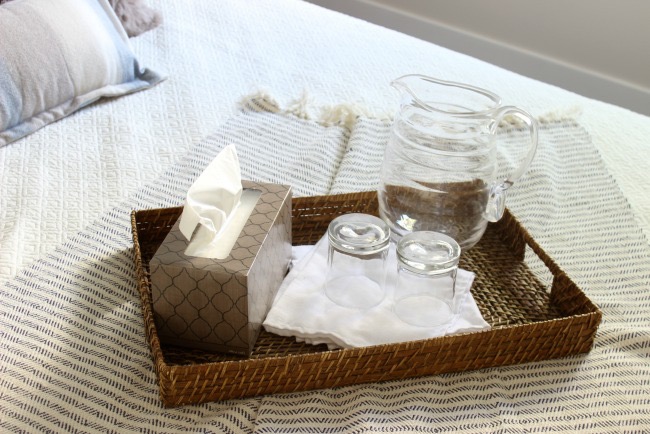 11. Hangers
This is especially important if your guests are staying for more than one night. It's nice to be able to unpack a few things and hang them up.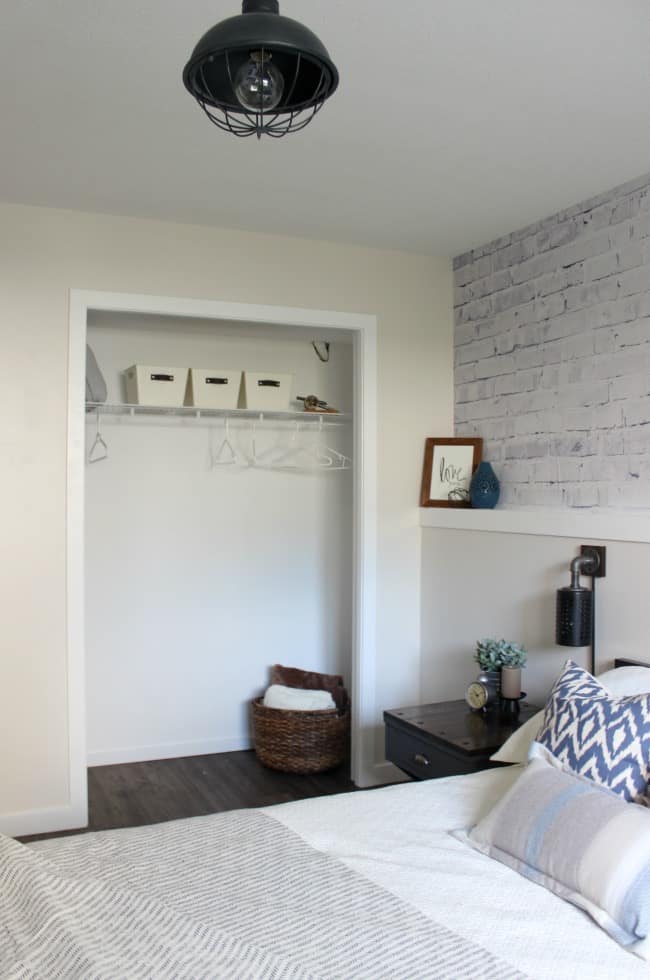 12. Good Reading Light
Whether your guests are reading at night or playing games on their iPads, its nice to have a good bedside light to feel like a cozy guest room.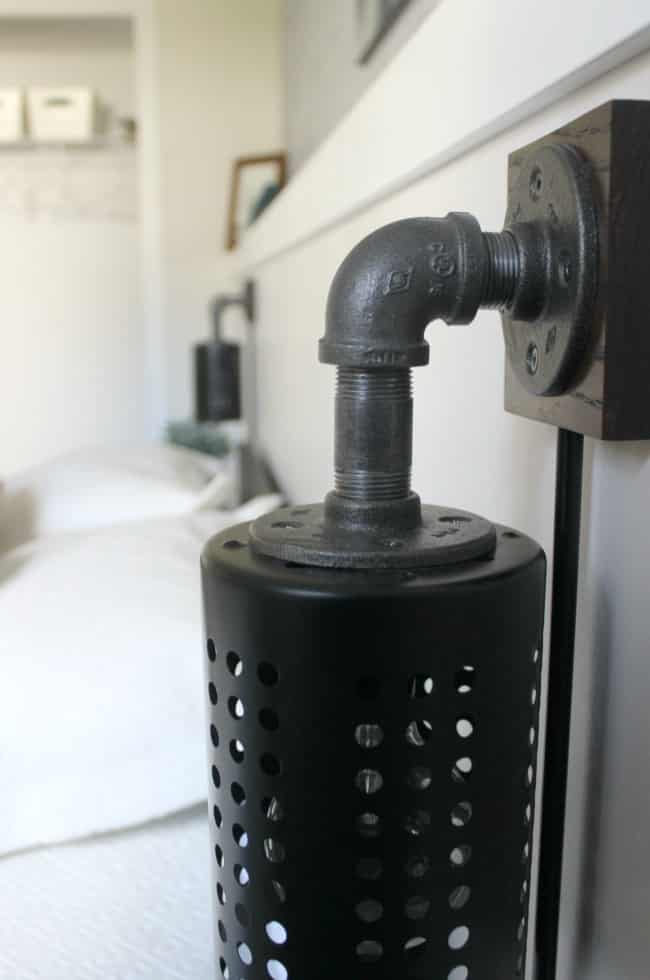 Is your cozy guest room filled with all these things? Let me know if there's anything I missed!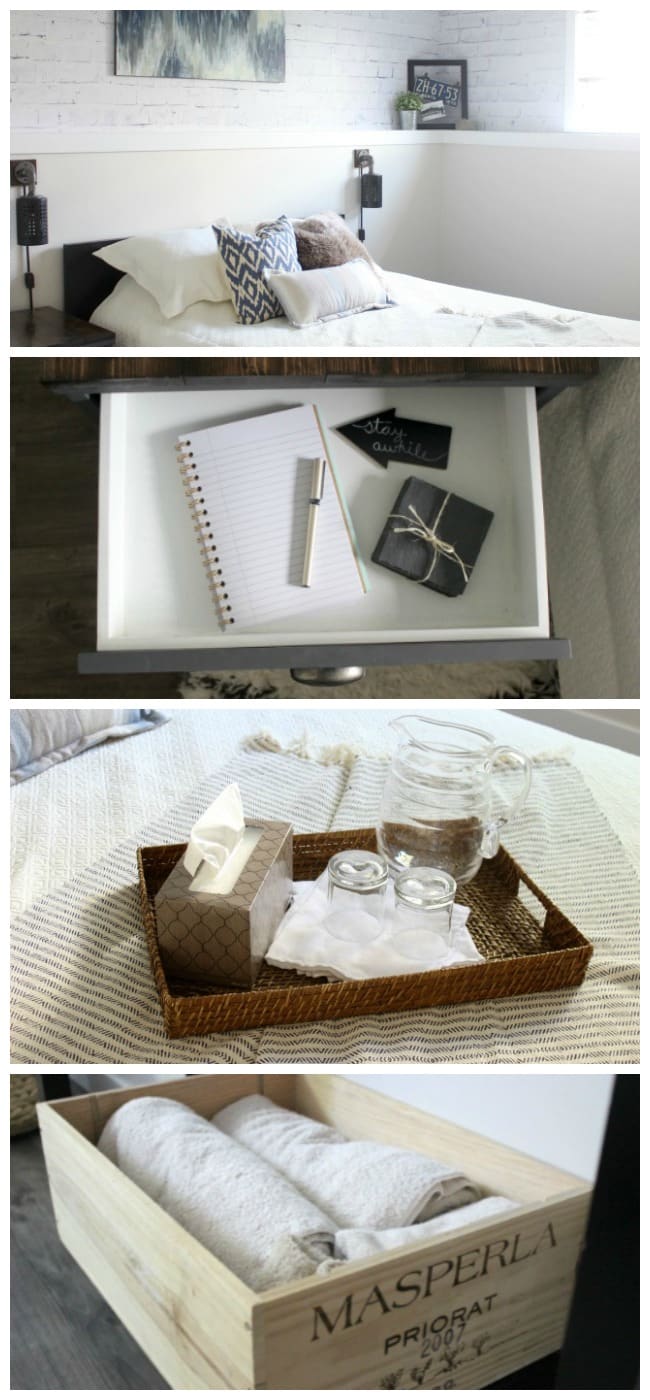 More Great Home Decor Tips
Don't forget to subscribe to our YouTube channel for more great holiday season DIYs!
For more great home decor tips, check out these budget-friendly home decor ideas!