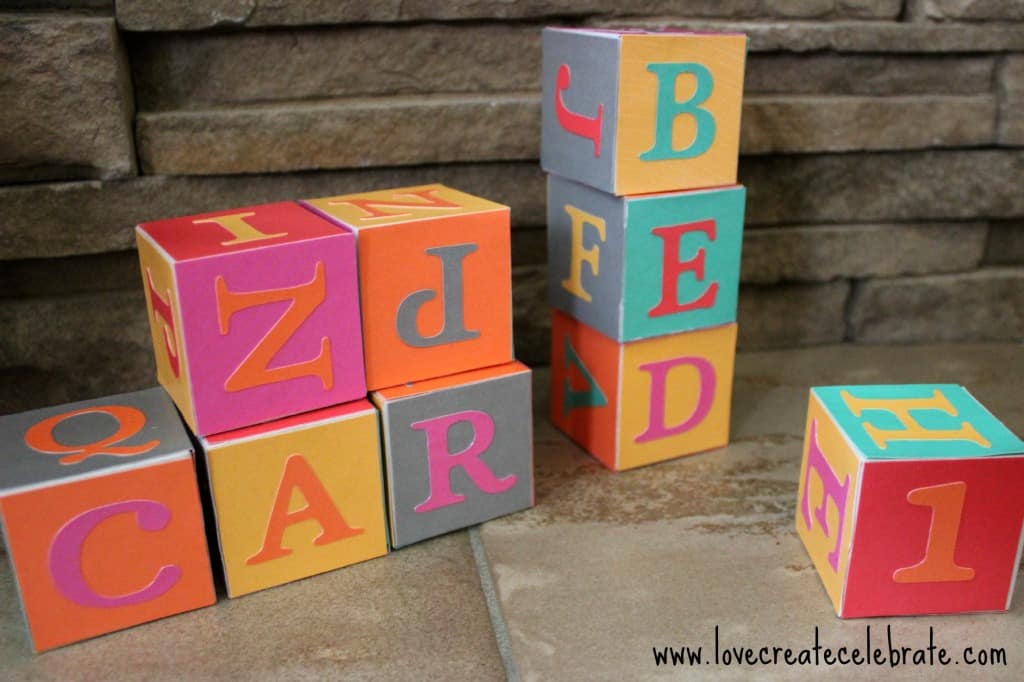 I've had these blocks from CTMH for over a year now… just sitting on my shelf, waiting to be used. Then I came across the Take Heart Ideas challenge, and I was finally inspired to create something for my baby girl :)
The challenge this month is to create something school related (perfect September challenge!). The only problem is that my baby girl doesn't go to school yet!
I have nothing school related to create, but I figured that I could make her something that is preparing her for school in the future!
So I decided to make her some alphabet blocks! Prepare her for school by working on letters, spelling, and reading :)
Here are the blocks I started out with (now discontinued):
[note: you could easily substitute some wooden blocks that you make or buy at the local craft store]
Materials:
(all CTMH unless otherwise stated)
9 Blocks
Dream pop paper pack (discontinued)
Art philosophy cricut cartridge
Matte mod podge
Mod podge spray sealer (optional)
The first step was to cut out a bunch 2″x2″ squares of background paper (or whatever size your blocks are). I originally cut out patterned paper as well, but then scraped it in favour of adding more letters and increasing the spelling potential!
Then I used my cricut to cut out a whole ton of letters that were max 1 1/2″ x 1 1/2″ so that they would fit within the blocks as well.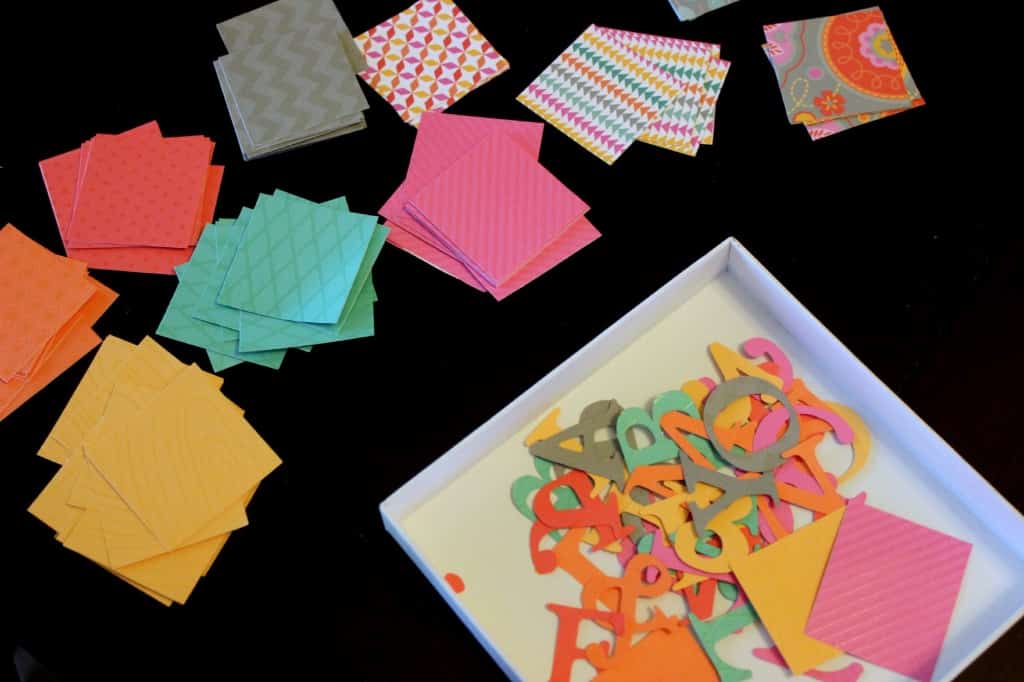 Then I spent some time planning out which letters went on which blocks, I wanted to make sure that I had every number of the alphabet at least once, plus the numbers 1 through 9. Then, I wanted to make sure I could spell certain words, such as my daughters name (Eleanor) and nickname (Ellie), and the dogs' names, and mom & dad, etc. etc.
Once I had it all planned out I glued the background pieces on with mod podge (thin layer below and on top), and then glued the letters/numbers on top.
Finally, I sprayed the blocks with Mod Podge Sealer – just to make extra sure that the letters won't peal off of the blocks.
Here are a few pictures of some words. I'm really pleased with how they turned out!
Hope you like them!
I'm all ready to teach this girl a few things!!
{xoxo}