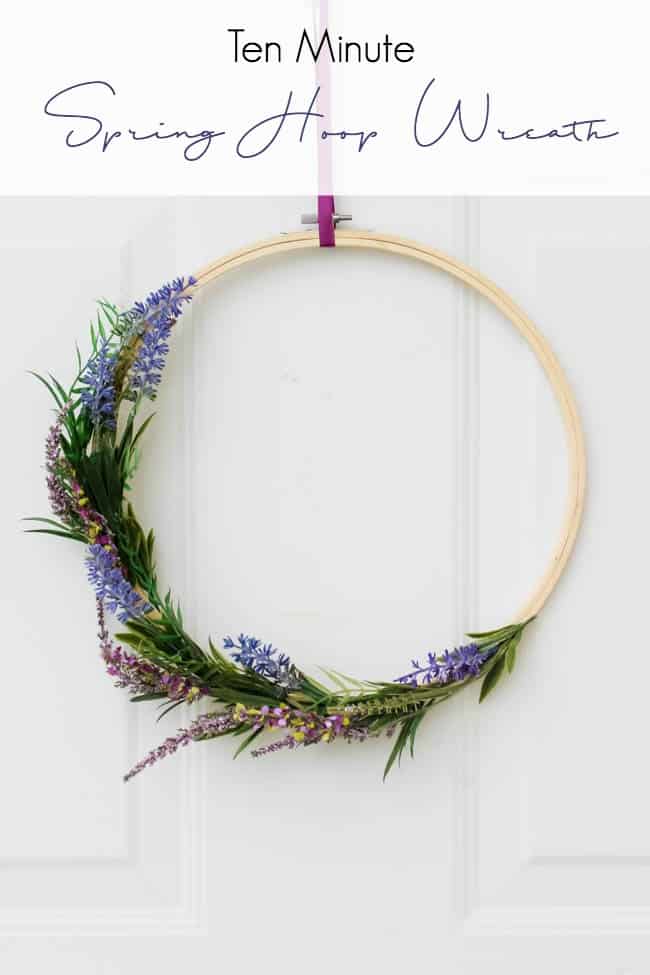 When I talk to friends about what they would make for a certain season, most of them say a wreath. Even the non-DIYers out there would make a wreath, right?! And if you're going to make any Spring wreath, it's going to be this #10minuteDIY! This month my friends and are are sharing Spring 10 minute DIYs, and this project is soooo simple!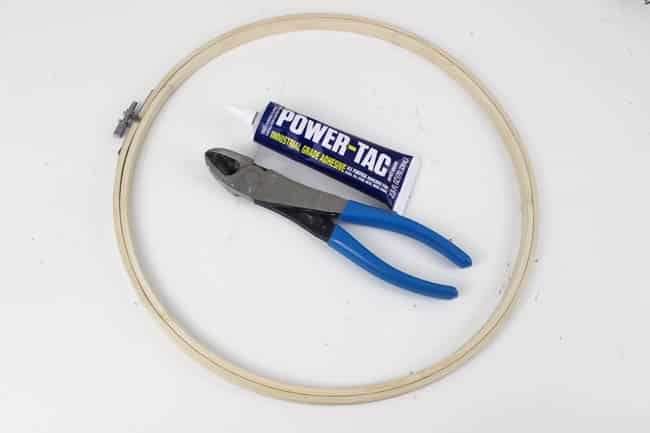 Can you believe that after three years of blogging I still don't have a Spring wreath?! I don't know how that happened. My sincerest apologies… lol.
Materials:
Embroidery Hoop
Faux Lavender
Glue
Side Cutters
I bought this faux bush with lavender in it and I love the purple colours! You could also buy a few separate bundles of greenery and whatever floral choices you like :)
Because it's easiest to explain how easy this DIY is with a video… I have one for you!
Easy, right?! I LOVE this simple hoop wreath. And I'm loving the possibilities of making a new one for every season. My wreath-loving-non-DIYer friends will all be thanking me!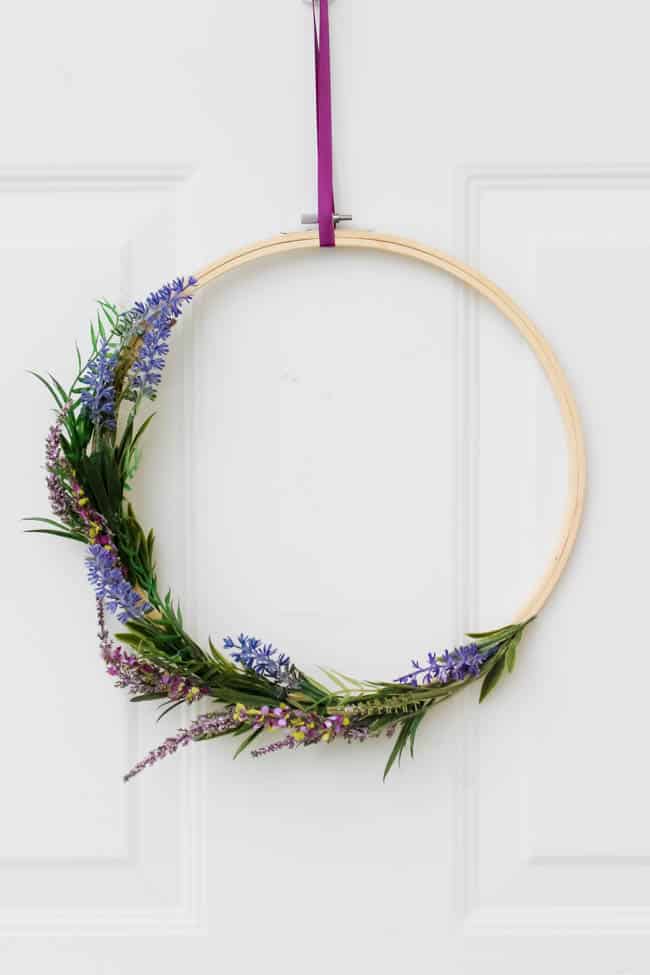 I added a simple purple ribbon to the hoop, and tied it in a knot at the top. I also somehow lost the hook on my front door this blustery winter, so I hung a command hook on the door as well!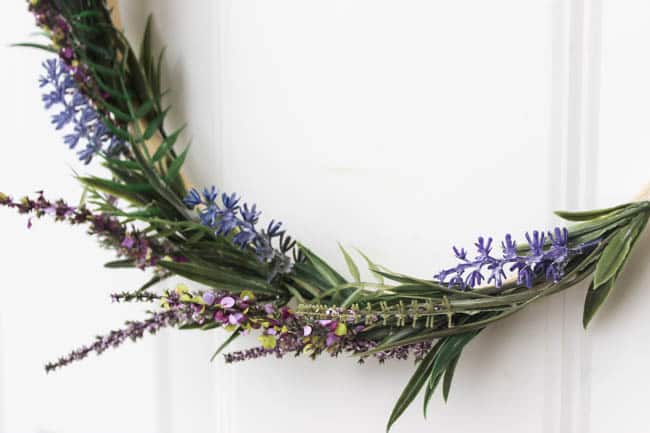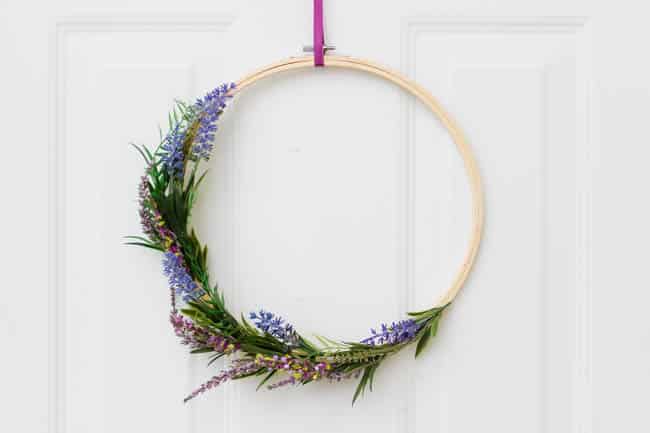 Now it's time to visit my friends and learn about the other amazing 10 Minute DIYs!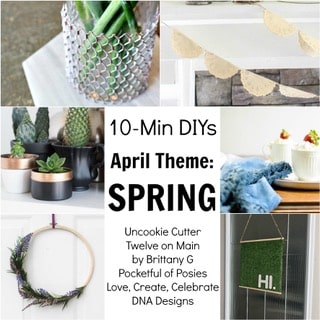 Boring Vase Upcycle – Uncookie Cutter
Doily Garland – Twelve on Main
Tiny Tea Tin Planter – by Brittany G
Ombré Tea Towels – Pocketful of Posies
Spring Hoop Wreath – Love Create Celebrate
Modern Door Hanger – DNA Designs