Make the perfect five minute minimalist Christmas Wreath out of an embroidery hoop, some spray paint, a bit of greenery, and a cookie cutter!
I couldn't let a Christmas season go by without making a new wreath for the holidays! I've been dreaming of new modern Christmas decorations every since we finished our recent Living Room renovation. This is the first holiday we are decorating for in the new house and there is SO much possibility. This simple Five Minute Minimalist Christmas Wreath could be used year after year with any decor theme. And did I mention it only takes five minutes?!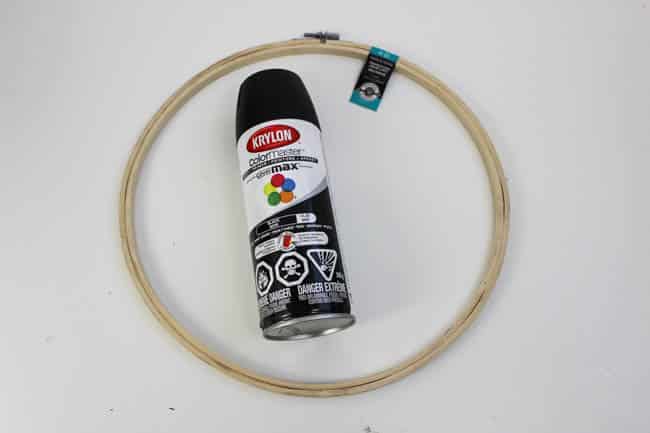 *This post may contain affiliate links. When you buy a product through one of my links, I get a commission at no cost to you! Thanks for supporting my blog so I can continue to bring you posts like these. For more info please see my disclosure page.*
In my opinion, wreaths are one of the most fun decorations to make. It's one of the easiest DIYs out there, and it's the first thing your guests see when they come to the door!
Materials
A Cookie Cutter
A Hot Glue Gun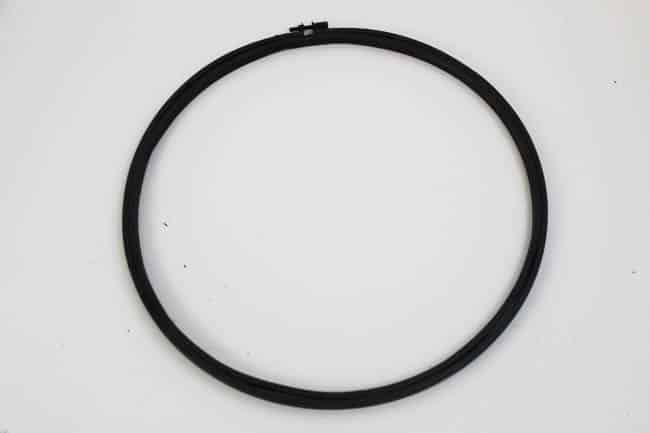 Make Your Own Minimalist Christmas Wreath
Start by spray painting your embroidery hoop wreath. I chose black spray paint, but if you have a dark door you may want to use white or keep the wreath natural.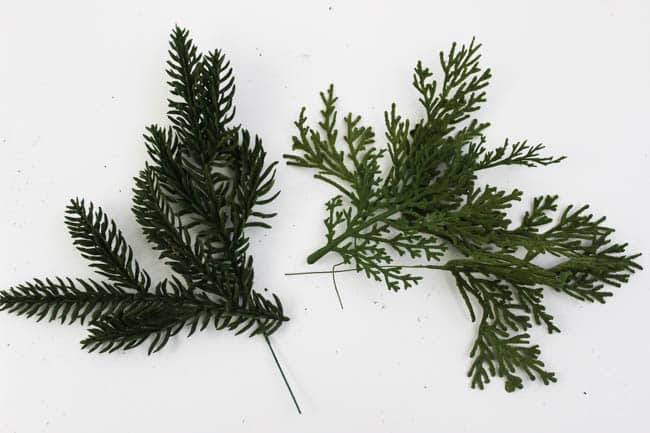 Next, glue some faux greenery onto the sides of the wreath. It only took three layers to make the wreath look full enough.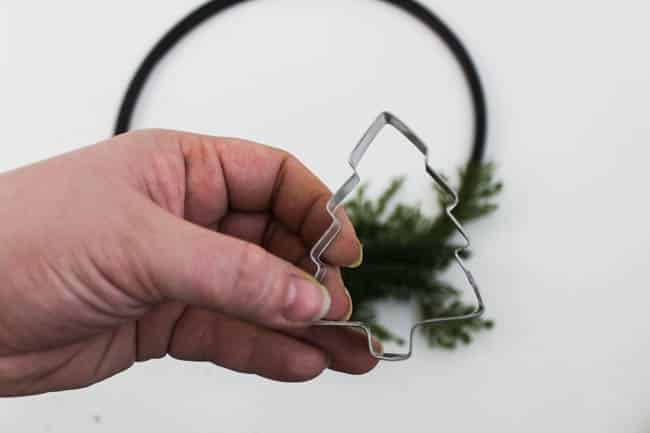 Finally, I glued a cookie cutter to the front to add a little more character :)
For all of the visual learners, I made this quick video to show you exactly how easy it is to make these!
Don't forget to subscribe to the YouTube channel too!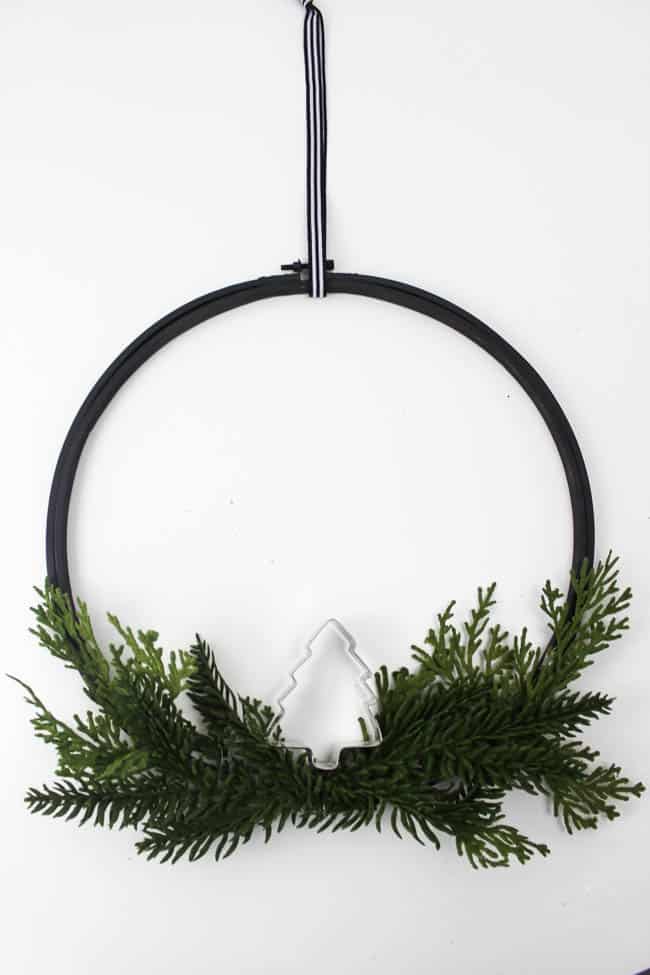 Would you make a minimalist Christmas wreath like this for your door? How would you change yours?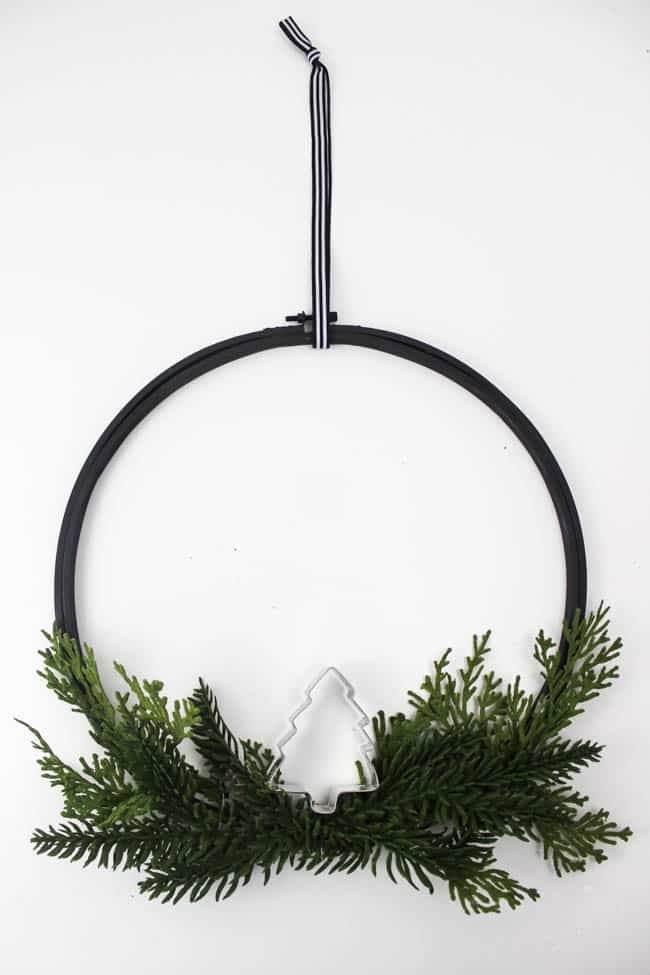 If you like holiday wreaths, you might like these mini wreath ornaments: