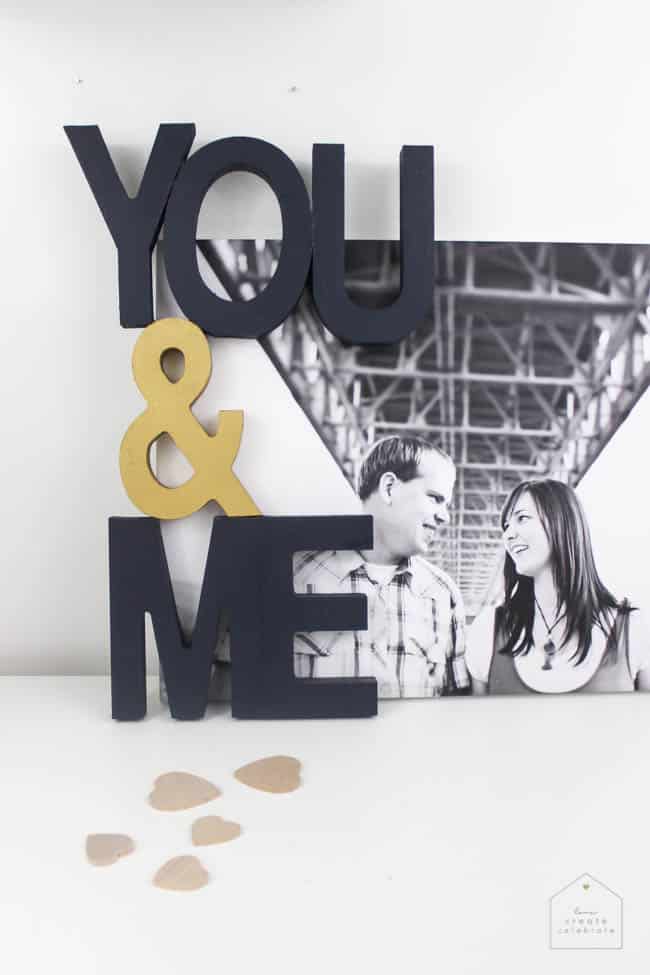 It's almost Valentine's Day! The world could use a little more love right now, don't ya think?! I joined a group of 20 amazing Canadian bloggers this week to share some Valentine's DIYS and recipes. They are all linked at the bottom, and you are definitely going to want to check them out. SO much Canadian talent! In the meantime, I took a non-traditional Valentine's day route and made this You & Me Wood Sign (without any power tools). I can't wait for you to check it out.
I have NO clue where all of my ideas come from. I bought these letters, but I had zero idea what I was going to to with them. Maybe that's why my craft closet is overflowing… anyway, I found a solution eventually.
Materials:
Wood Letters
Gold Paint
Navy Paint
Epoxy (glue)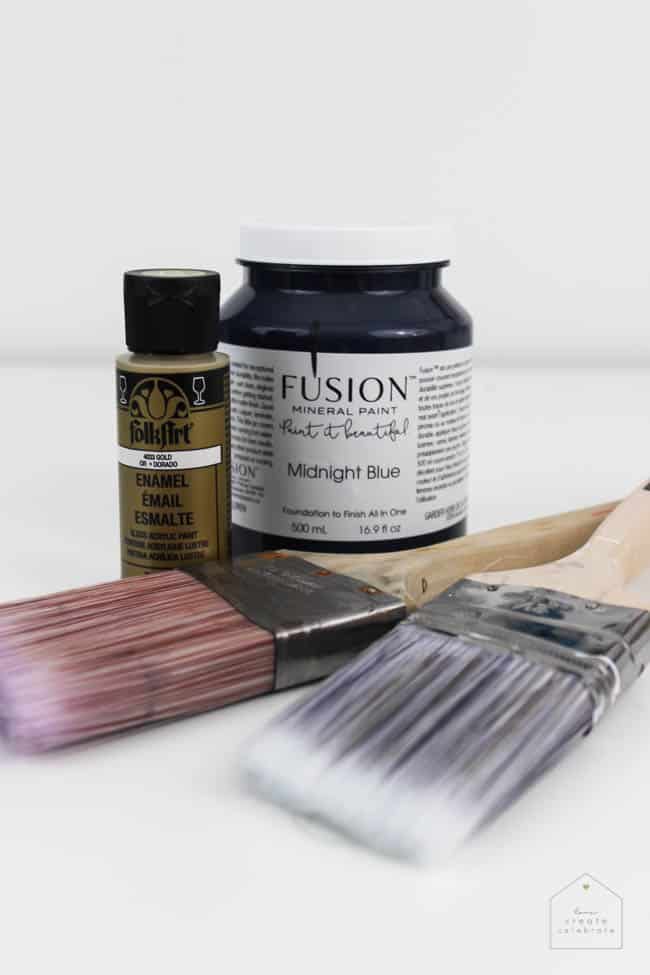 I have an obsession with navy right now. You will slowly see navy decor sneak into my projects and room makeover over the next few months. And then you'll have an obsession with navy. It's a vicious cycle, lol. Since I love navy, I used it, along with some gold to paint all of my letters.
Since I like a visual, see how I made the entire wood sign in this video. You won't believe how I made the letters stay together!
Don't forget to subscribe to my channel for more great tutorials! https://www.youtube.com/c/lovecreatecelebrate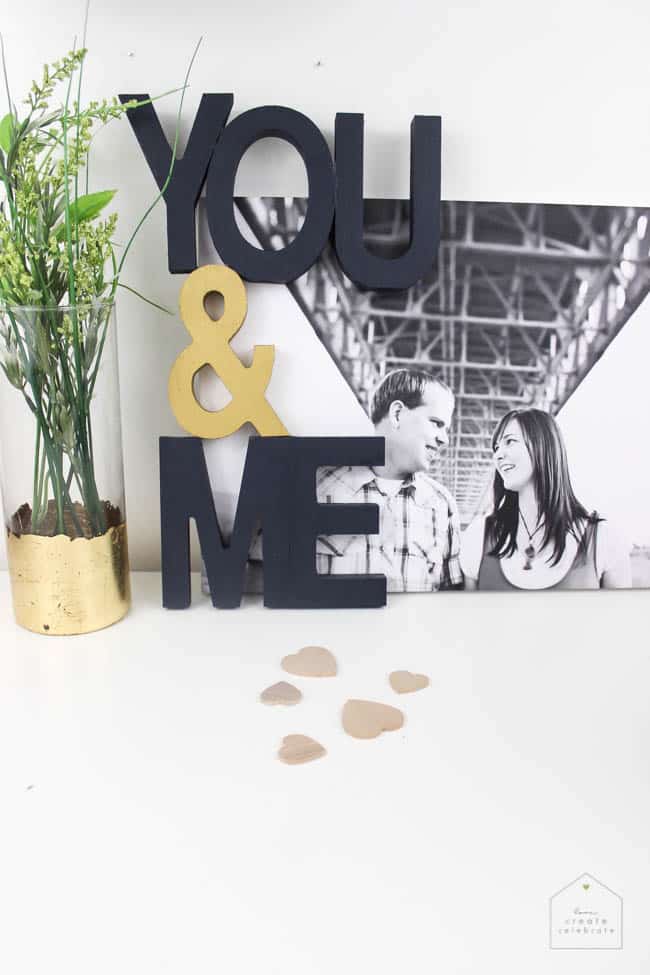 That's it! I added a few nails into the back using my cordless nailer, because I was scared it would break, but it was actually very strong after 24 hours.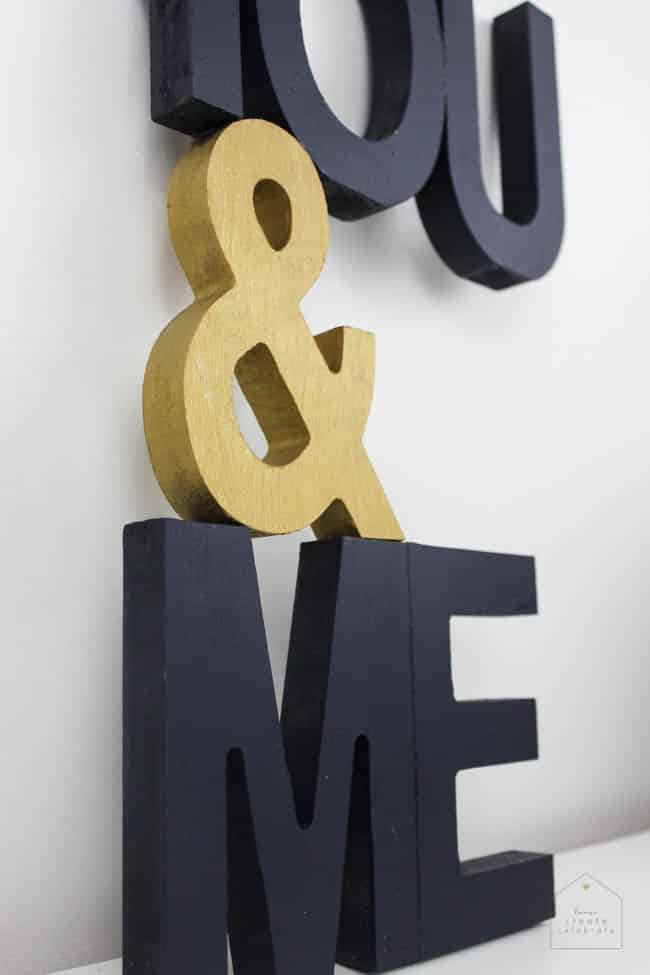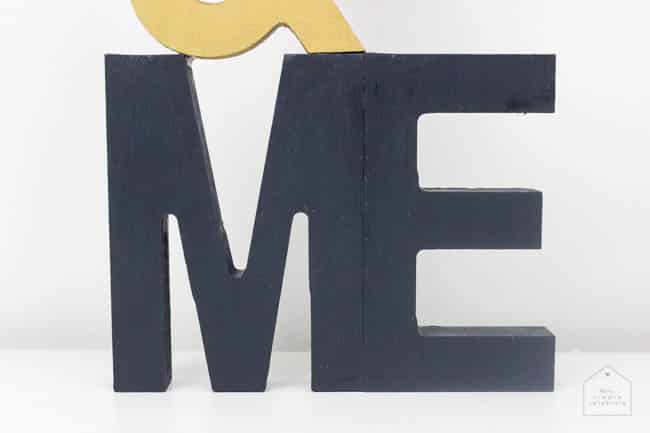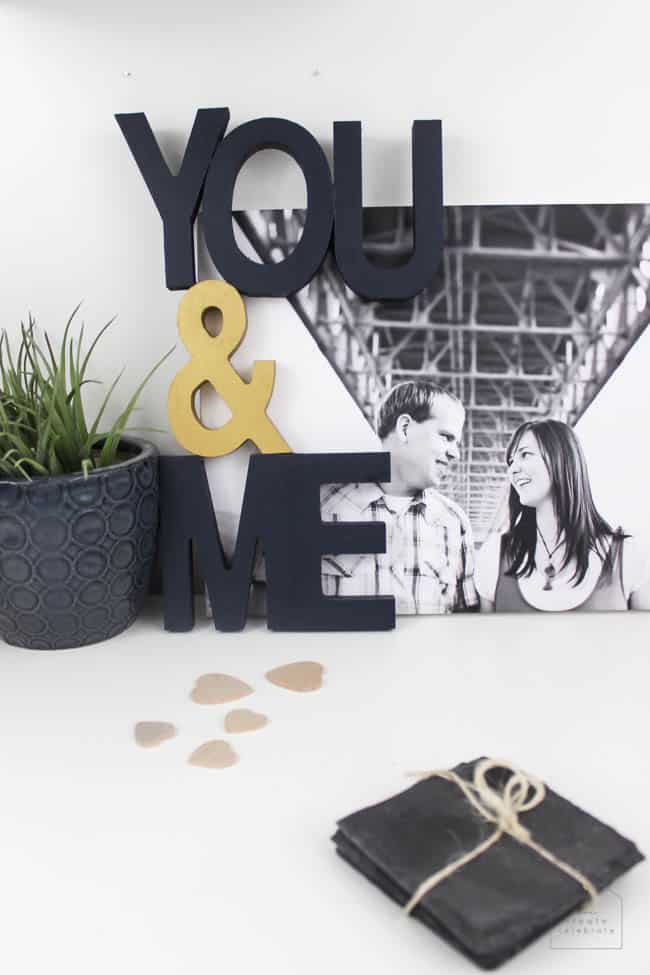 What do you think?! I'd love to hear your thoughts in the comments!
Now it's time to hop over to some of these other Valentine's Day projects. You will not be disappointed!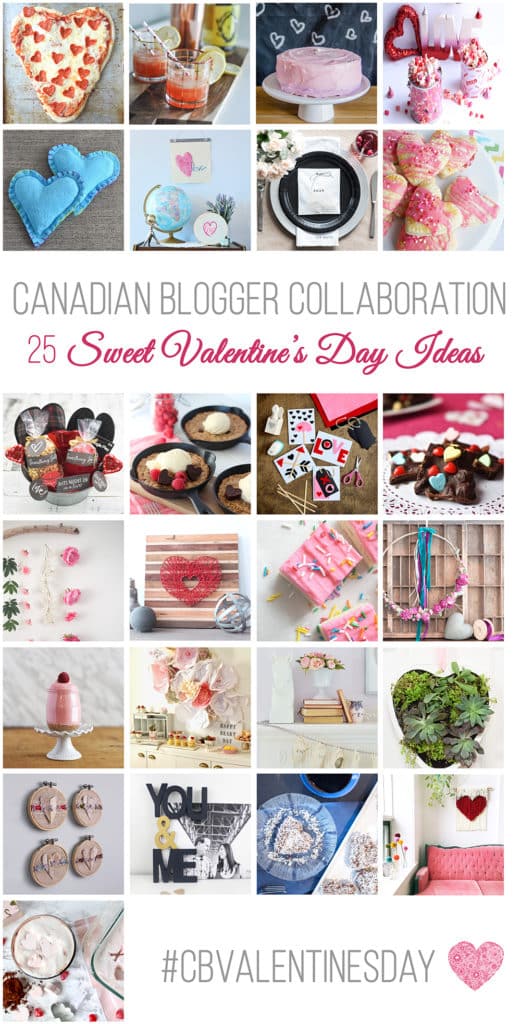 Monday
Heart Shaped Pizzas for Valentine's Day by Jo-Anna of A Pretty Life
Blood Orange Limoncello Cocktail for Valentine's Day by Tara of Suburble
Ombre Cake Makeover from a Grocery Store Cake by Colleen of Lemon Thistle
Valentine's Popcorn by Janella of Ma Belle Vie
"Warm Heart" Hand Warmers by Sarah of Flourish & Knot
Tuesday
Valentine's Day Embroidery Projects by Heather of Home to Heather
Valentine's Candy Inspired Table Setting by Andrea of Personally Andrea
Valentine Heart Strawberry Pop Tarts by Jen of Kitchen Counter Chronicles
Valentine's Day Date Night In Gift Basket Idea by Christina of The DIY Mommy
Valentine's Day Dessert: Chocolate Chunk Skillet Cookies by Shauna of Satori Design for Living
Wednesday
Felt Valentine's Day Cards by Alex of Northstory
Lovey Dovey Vegan Chocolate Bark by Joann of Woman in Real Life
Valentine's Day Wall Hanging by Thalita of The Learner Observer
DIY Valentine String Art by Natasha of The Dreamhouse Project
Fluffy Valentine Sugar Cookies by Kendra of Joy In Our Home
Thursday
Easy DIY Valentine's Wreath by Laurie of VinYet ETC
Raspberry Mousse Cups by Daniela of Lifeovereasy
Valentine's Day Breakfast by Dannyelle of Life is a Party
Valentine's Mantel by Jen of Rambling Renovators
Boyfriend Bouquet | Floating Heart Terrarium by Cynthia of Cynthia Zamaria
Friday
Embroidery Hoop Valentine Art by Christine of The DIY Dreamer
"You & Me" Wood Sign by Lindi of Love Create Celebrate
Chocolate and Coconut Coated Heart Mini-Cakes by Jane and Sonja of Sustain My Craft Habit
DIY String Heart Wall Hanging by Melissa of The Sweet Escape
Heart Shaped Marshmallows for Valentine's Day by Christine of Amidst the Chaos
And if you like the navy decor, check out this Wooden Arrow decor! Another great piece that you can have out for Valentine's Day, or any time of the year.