Great personalized gifts for BBQ Lovers! Get ideas to fill a gift basket or bucket with spices, sauces, aprons & more for Father's Day!
Father's day snuck up on us this year, didn't it?! I've said it before, and I'll say it again… buying gifts for men is the worst! All of the men in my life have very specific tools that they like to use, and very specific equipment and brands that they stick too. Specific tastes and styles. Plus, they buy everything they need on their own! One of our first Christmases together, I had to steer Russel away from THREE things that he was going to buy himself, that I had already bought him! lol. But BBQ supplies… they can have a million of those. You can never get too many spices, sauces, and supplies to up your BBQ game, plus there are so many great personalized gifts for BBQ lovers!
*This post was sponsored by Personalization Mall and may contain affiliate links. As always, opinions are 100% my own. For more information, please see my disclosure page.*
Russel was lucky this year, because he got to pick out all of his Father's Day gifts, lol. We finished our deck and privacy wall this year and finally get to use it, so naturally Russel's first thought was to deck out his BBQing space!
The Best Personalized Gifts for BBQ Lovers
The thing that makes Father's Day gifts so special, is not just the gift itself, but the personalization too! Isn't that why we are so proud when our kids give us handmade drawings as gifts? When you can personalize something with a name, a message, or something funny, it always feels just that tiny bit more special than the gift on its own.
We wanted to show off all of the great BBQ love gift ideas we found, so we put together this video to share how everything worked, and how we used it all around the BBQ.
Also included… some hilarious banter between Russel and I…
Here's a list of the great gifts for BBQ lovers that we showed off: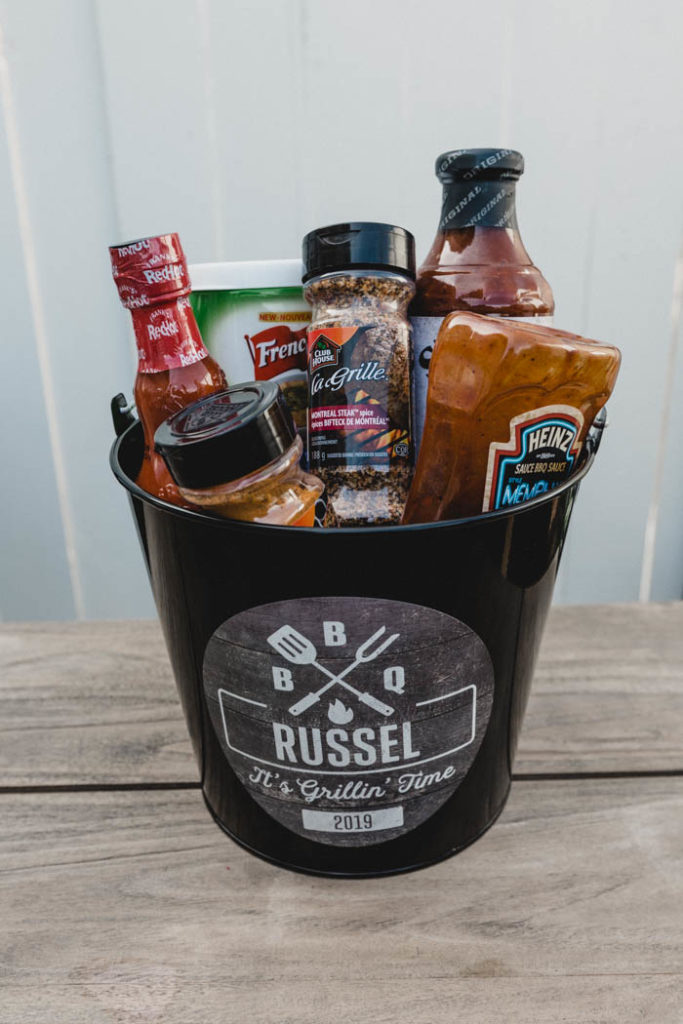 BBQ Gift Bucket
The BBQ gift bucket is the easiest way to put together a great Father's Day gift. All you need to do is get a BBQ Bucket and fill it with awesome BBQing things!
We personalized our bucket to read "Russel" (my husband's name), and "It's grillin' time", just because Russel liked the sound of it, lol. We filled it with BBQ spices, hot sauce, BBQ sauce, and more! Other things you could add would be BBQ tools, or any of the other BBQ/deck related gifts below!
I've thought about making a DIY BBQ apron in the past. I've also looked high and low for ones that I thought were manly enough for my hubby and never had any luck finding them! But this guy with the faux leather straps and pockets… this guy is the winner! This BBQ Apron is honestly the nicest one I've seen.
The personalization on the apron was his idea…. lol. He wanted "smokin' hot" written on it, and every time either one of us sees it, we laugh. You know that "sizzle" thing he did in the video above (seriously… it's worth watching just for that!). Ya… he does that every time too!
We love hosting parties, BBQs, etc., and we've never had a nice party bucket for the patio. This Metal Party Bucket is perfect though. It's a great size, and perfect for keeping all of the sodas and drinks nice and cool. Honestly, I wish we had gotten one sooner! If you you have too many BBQ gifts to fit in the bucket I shared above, this guy would be another great container for housing all of the Father's Day gifts!
Russel tells me he's going to use this glass every day. Even for his milk, lol. Beer glasses are something that this guy has never had enough of, so he was happy to finally have his own personalized version.
With his dark stout in there we can hardly read the words, but it says "Papa Bear Off Duty. Very Important Task Being Completed", which he continually pointed out to me while he was using the glass, lol.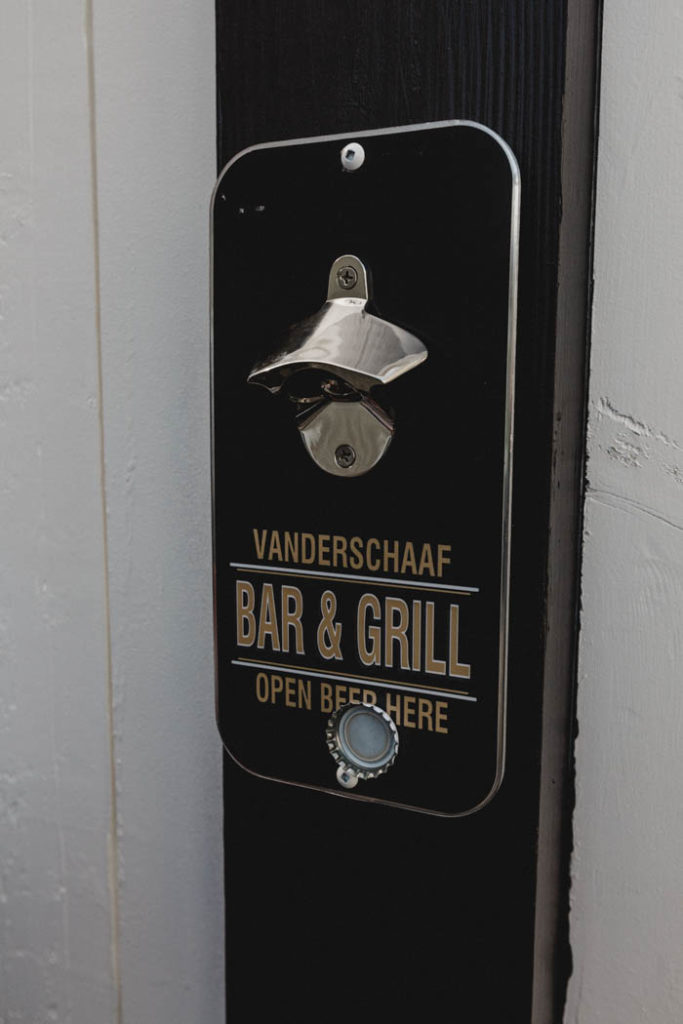 We also got this Magnetic Beer Opener which is now hung permanently on the post beside the BBQ. The magnetism is actually genius! Now we don't lose our caps all over the deck, only to find the dog chewing on them somewhere. They magnetize to the board as soon as they come off! I can pretty much guarantee that anyone who drinks beer would love one of these, lol.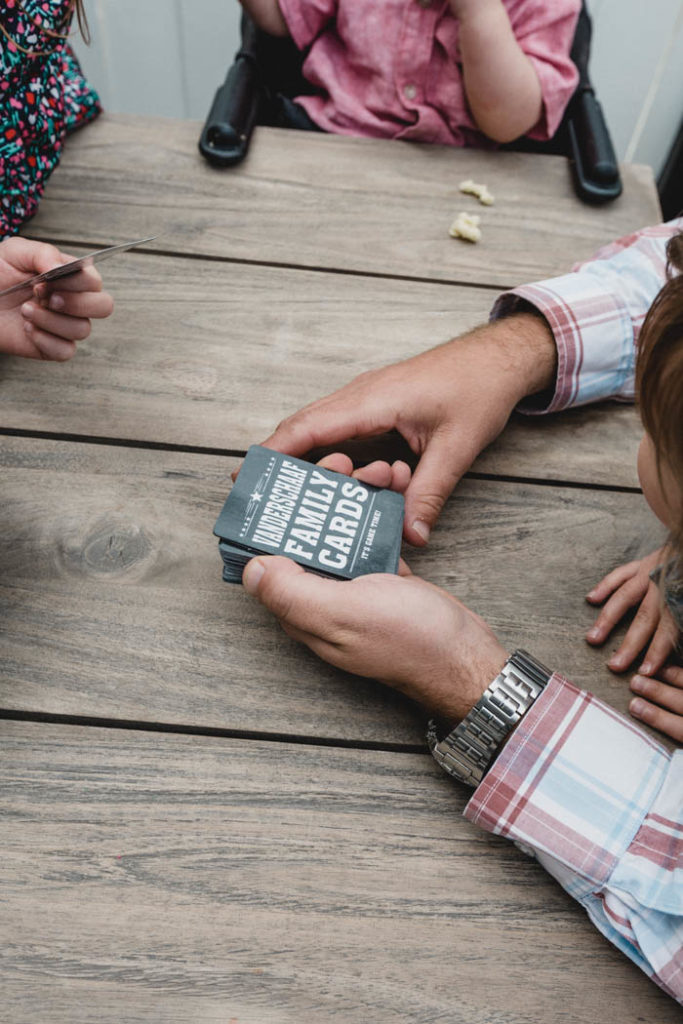 The last thing we got was a Personalized Deck of Cards. It's sort of a family gift, because we all love playing card games. Russel played a game with our girls in between BBQing our dinner, and I'm pretty sure that they had the best evening of their lives. Any time we're giving them all of our attention is their new favourite day! Plus, they got to eat a pre-dinner snack so life doesn't really get better than that.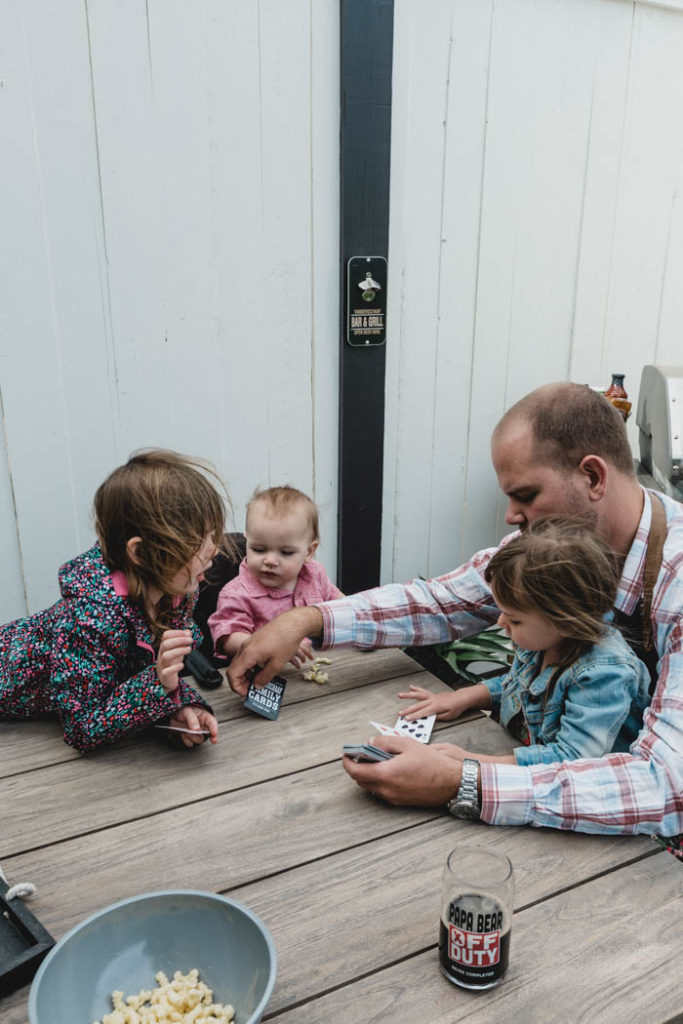 I hope you got some great ideas for personalized gifts for BBQ lovers in your life! I know my husband was really happy with all of these!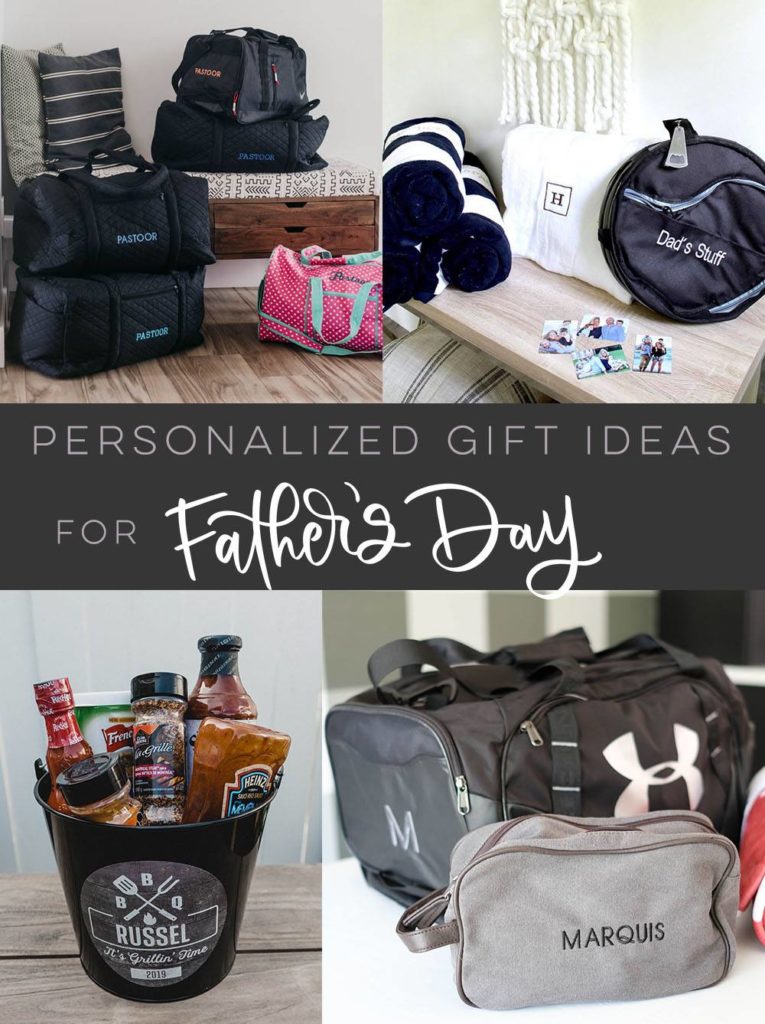 If you're looking for other Father's Day gift ideas, the other Modern Handmade Home bloggers have gathered ideas for their husband's too!
Daddy and Me Gifts by Lemon Thistle
Travel Gifts by Harlow and Thistle
and
Gifts for the Business-Minded by The Learner Observer
If those don't work, you're DEFINITELY going to find what you need from these Gift Crates for Men!