Forgive me… I'm stepping away from my usual posts for a moment (I promise I'll share some more adult artwork on Friday!). Sometimes I can't stop myself. When I saw these adorable foxes from Spellbinders, I couldn't resist. I had to make some art for my daughter's bedroom! Forgive me? I finished my toddler's Big Girl Bedroom last Spring and it turned out perfectly. We took a lot of the art work from her nursery and added it to the Big Girl Bedroom. Since we did that, now our poor baby girl has empty walls in her nursery. This foxy canvas art is the perfect little girl bedroom idea!
*Materials were provided by Spellbinders and Beacon Adhesives to Love Create Celebrate for free to complete this post. The post may contain affiliate links. For more information, please read my disclosure policy.*
How beautiful are these vintage fabrics? These fabrics were given to me by my aunt, but the original owner was my great grandmother. She was a quilting queen – maybe that's where I got this mysterious creativity from? I'm so happy to be able to use them from time to time in new DIY projects.
Here's everything you need for this project:
Platinum 6 Machine
Hey Foxy steel rule die cut
5″ Square canvases
Various fabrics
Black felt
Fabri-Tac glue
The Platinum 6 machine is the new cutting machine from Spellbinders. All you do, is run your die cut (in my case, the Hey Foxy one) through the machine and it cuts out your design. You can cut more than one layer at a time, so I always cut both my plain and patterned fabric at the same time.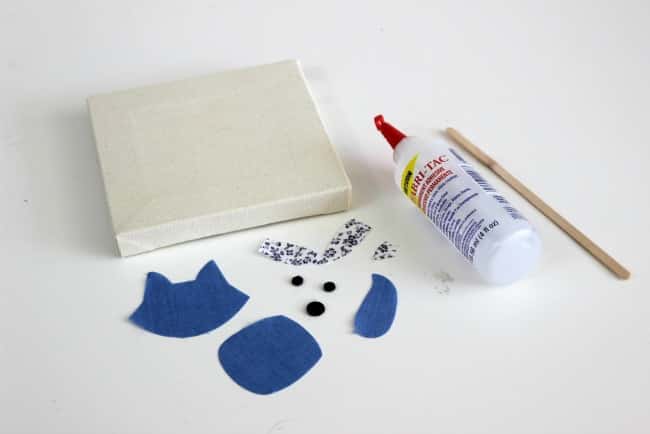 Good fabric glues can be hard to find, but Fabri-Tac glue is perfect for this project! Just make sure to spread it out evenly, and place it down quickly.
This DIY video will show you how to complete the whole project in no time: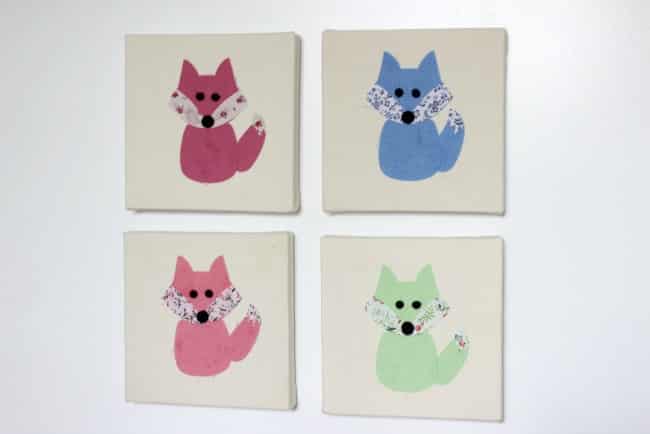 Would you put these cuties on your little girl's wall? I know my toddler wants them for herself, so they may migrate to the Big Girl Bedroom one day!