Easy Dollar Tree DIY File Folder Labels. Use wooden letters from the dollar store to make beautiful labels for your wall mounted folders!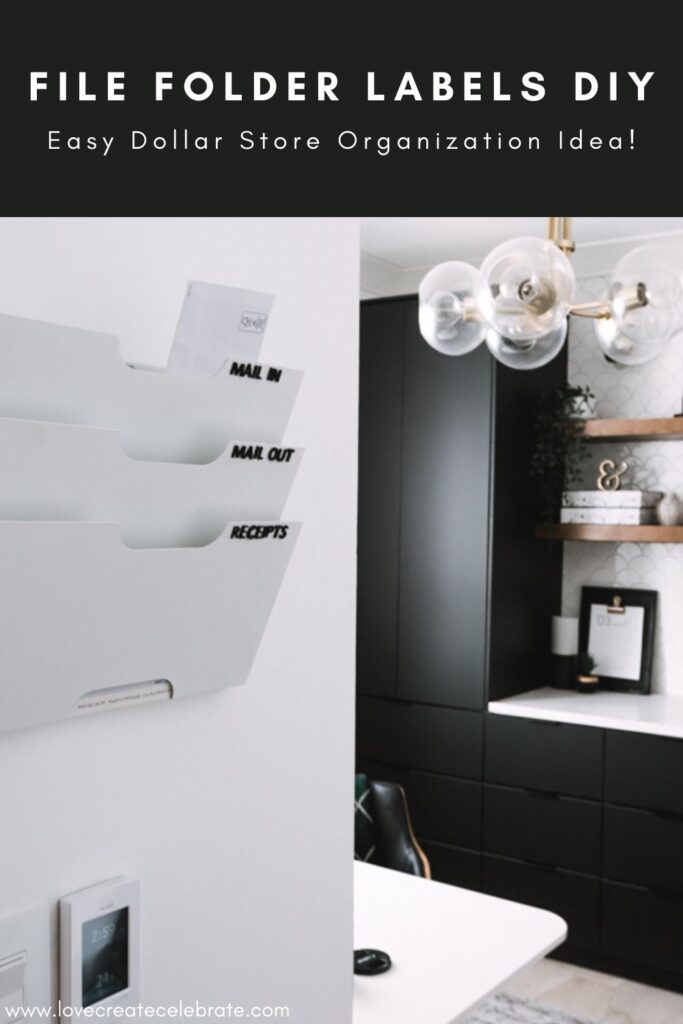 I'm a married homeowner with 3 children and 4 pets, and organization is a key element to making sure I stay sane from day to day! I try to stay organized in all of the major areas of life (meal planning, laundry, scheduling, etc.), but the little things, like adding file folder labels, makes me happy.
This project is one of six office organization ideas we did, and it's a quick and inexpensive hack that I did along with other dollar store projects to organize our home office!
How to Make DIY File Folder Labels
Materials Needed
Here's what you need for these DIY File Folder Labels:
Dollar Store wooden letters
Step-by-step Tutorial for File Folder Labels DIY
There are a lot of traditional file folder labels out there that are plain stickers, etc., but I thought it would be fun, and more affordable, to come up with a dollar store solution.
I already had folders on the wall from when I renovated my office last year, so now I'm taking some time to use these little 3D wooden letters for my file folder labels DIY.
I need a place to put my mail and office paperwork before I get to sorting it. I have three folders on the wall that I'm gonna label mail in, mail out, and receipts.
All I'm going to do, is take some little dollar store wooden letters to write out my labels, and glue them in place on the folders.
You can leave these wooden pieces just the colour they are, but I chose to stain mine with a black ebony stain, because I love the look of black on white and my file folders were white.
I used my favourite black gel stain, which is from Minwax, and to stain all of the sides of the letters.
Since these letters were small and pretty tricky to stain, I ended up just putting globs of my gel stain right onto my rag and basically just squishing the letters into the gel stain. It worked perfectly and easily coated all the sides of each letter.
When the letters were ready, I used my favourite craft glue, Beacon 3-in-1 Advanced Craft Glue.
You would not wanna use a hot glue gun for this because the surface area is so small, you would get glue seeping out the sides of the letters everywhere. I used a dowel to apply glue to the back of all of my letters, to help minimize any spill out and glued them up onto my file folders.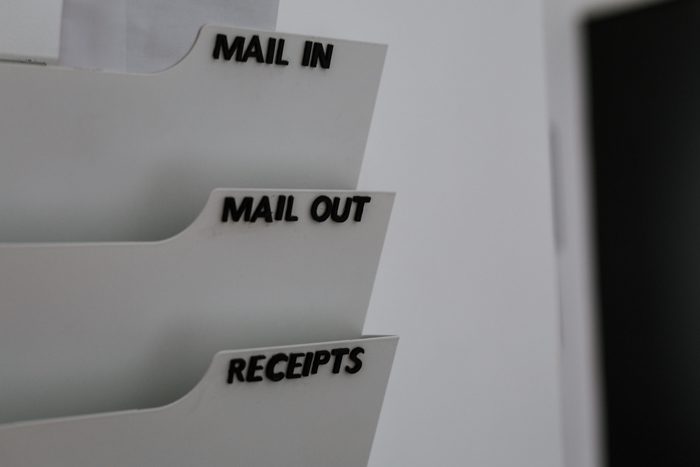 My Finished File Folder Labels DIY
This was a quick and easy project and is the perfect way to organize all of my incoming and outgoing mail. I really love the look of them, and they were much cheaper than buying pre-made labels from a store!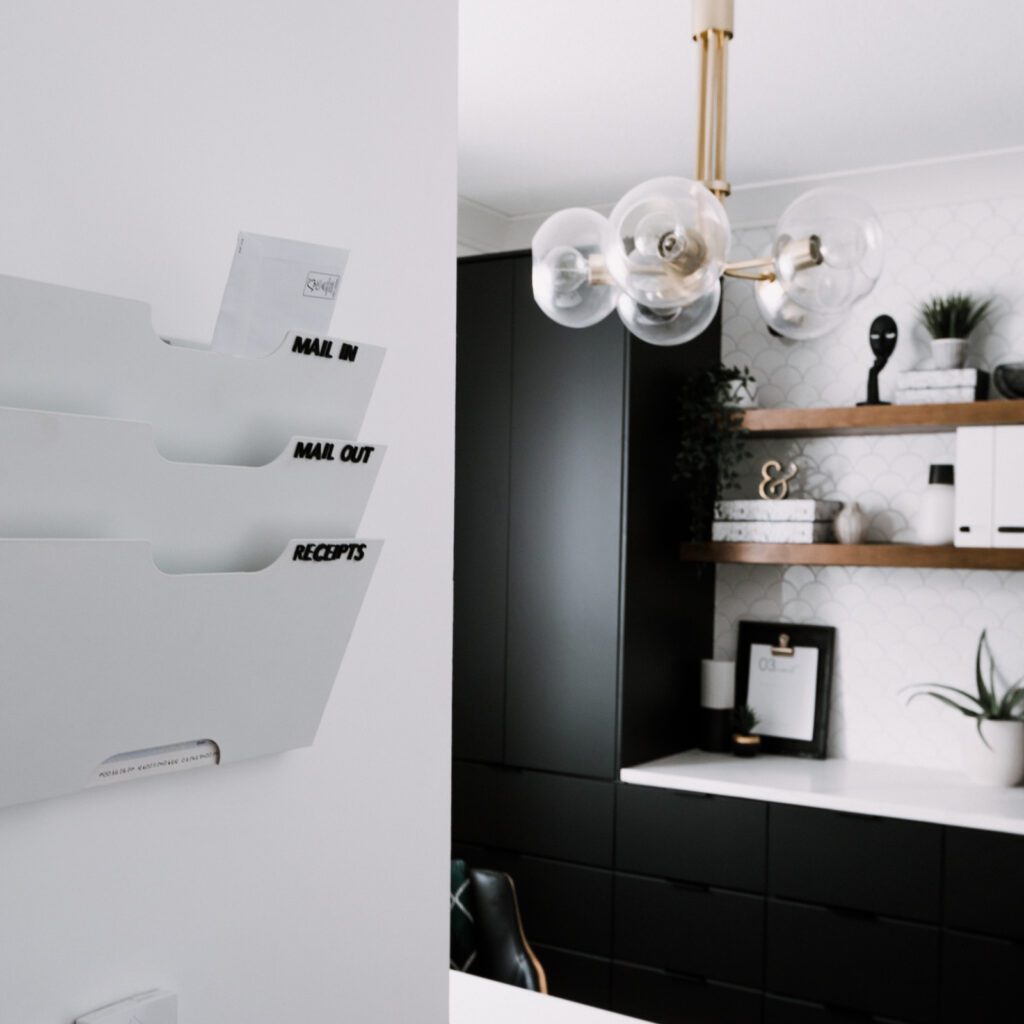 More Dollar Store Office Projects
This file folder labels DIY was one of 6 projects I did to organize my office using dollar store supplies. Check out the video below to see how I made the other 6 quick and easy projects!
Don't forget to subscribe to our YouTube channel for more great dollar store DIYs!
For more great dollar store DIY ideas, check out this beautiful calendar display!