Easy DIY Bell Garland! Make this simple dollar store bell garland in minutes to be ready for the holiday season!
There are a few staples of holiday decorating… trees, stockings, ornaments, and garlands to name a few! I love adding nice decorative garlands to my trees and mantels, and had an idea to make an easy bell garland this year with some dollar store bells. I LOVE how it came out, and how I styled it.
This project is one of six holiday decorations we made, and it's a quick and inexpensive DIY that we did along with other dollar store projects to get ready for the holiday season!
*This post may contain affiliate links. When you buy a product through one of our links, we get a commission at no cost to you! Thank you for supporting our blog so that we can continue to bring you posts like these. For more information, please see our disclosure page.*
How to Make DIY Bell Garlands
Materials Needed
Dollar Store gold bells or these from amazon
Step-by-step Tutorial for DIY Bell Garlands
This project involves creating DIY Bell Garlands using supplies from your local Dollar Store. Purchase a few bags of these dollar store gold bells or pick up some of these from amazon.
My plan was to make a really simple garland just out of bells. I started by using some black dollar store string, and I strung a bunch of bells on, but when I looked at them, I quickly realized that the string was going to cause everything to get really tangled – the bells were falling all over the place on top of one another (see the video below for my fail, lol).
I wanted a cleaner look for my bell garland. So I went into my craft stash and found some leather cording. Because the cording was a bit thicker, the smaller bells sat on really snugly, and when I pulled them onto the cording they didn't actually move around and adjust like they did on the string. So this worked a lot better for making my garland.
Place several of the smaller bells at a time on the leather cording and then place a big one on the cording in between, varying the numbers as you go.
I varied the number of bells between the large bells anywhere from four to ten little bells. I didn't do a pattern or put too much thought into it at all to be honest!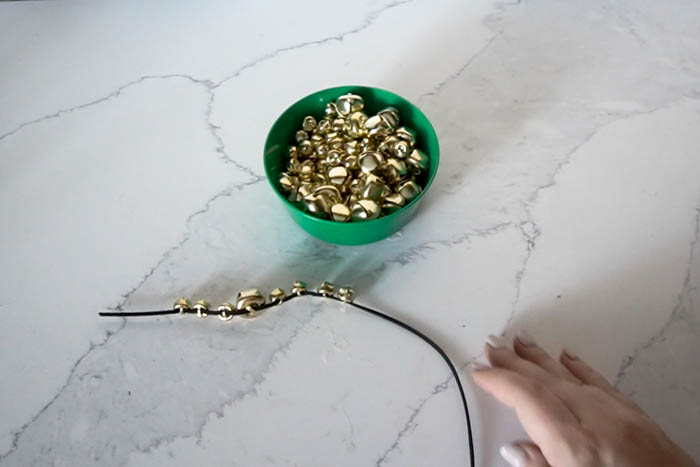 You can see that they stayed on a lot nicer this way and a lot straighter, so I threw on a Hallmark movie and did this till I had six feet or so.
Our Finished and Styled Bell Garland
Here's how it turned out on our mantle upstairs. Staged above our bedroom fireplace, which was really fun to decorate for the first time!
I love how they look. The bell garland adds so much colour and texture to the greenery without becoming tacky or overdone.
I was really glad that I tackled this bell garland project and really glad that I switched to the leather cording because I think that made a big difference in how it looked in the end.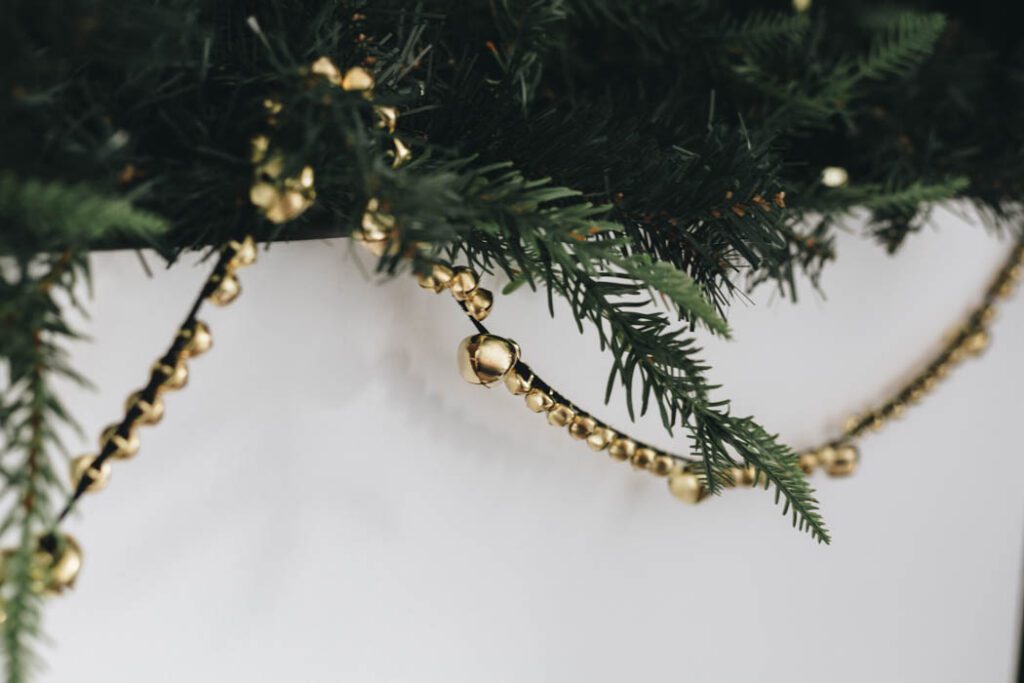 More Dollar Store Holiday Season Projects
These bell garlands were one of 6 projects I did to get ready for the holiday season using dollar store supplies. Check out the video below to see how I made the other 5 quick and easy projects!
Don't forget to subscribe to our YouTube channel for more great holiday season DIYs!
For more great easy holiday season DIY ideas, check out these beautiful DIY Leopard Print Christmas Wreath Ornaments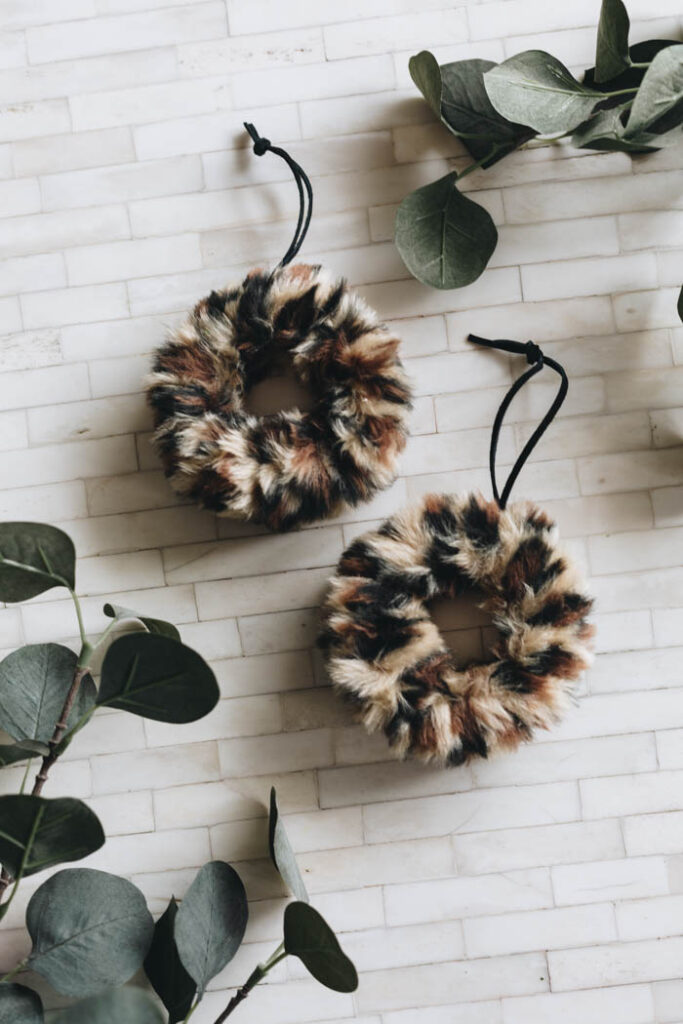 DIY Bell Garland
Easy DIY Bell Garland! Make this simple dollar store bell garland in minutes to be ready for the holiday season!
Materials
Dollar store gold bells
Leather cord
Instructions
Place gold dollar store bells on leather cord, alternating several smaller bells with larger bells for functional and decorative affect
Use anywhere from 4-10 small bells between the large ones
Continue until you have a full garland the length you need