Easy Dollar Store DIY Minimalist Shelf! Make this simple dollar tree shelf in minutes for extra storage for your office space!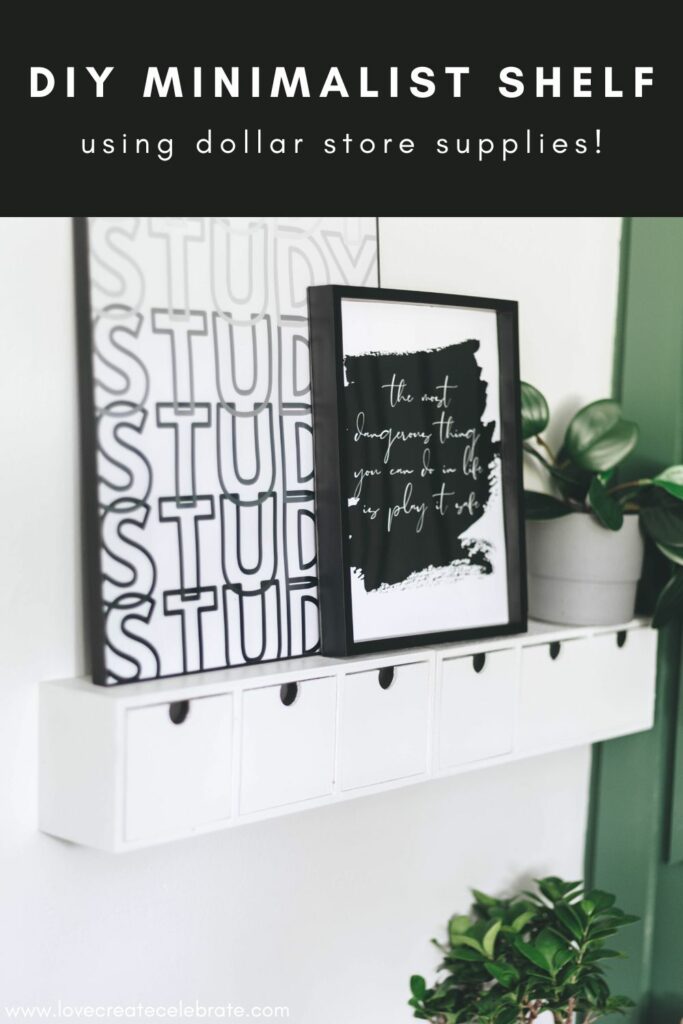 It's the season of organization! I'm combining a few of my favourite things – dollar stores, DIYs, and minimalist design – to share my newest project. Today I'm sharing a quick and easy DIY I did for an office space that made for great organization, and functional storage, with a small price tag.
*This post may contain affiliate links. When you buy a product through one of our links, we get a commission at no cost to you! Thank you for supporting our blog so that we can continue to bring you posts like these. For more information, please see our disclosure page.*
How to Make your DIY Minimalist Shelf
Materials Needed
Dollar store set of organization boxes (2 sets of 3 boxes)
White paint
Drill
Screws
Step-by-step Tutorial for your DIY Minimalist Shelf
This minimalist shelf project is very quick and affordable. It's actually more of a hack than a DIY. It involves these 2 sets of 3 organization boxes from the dollar store. What we will be doing is using these boxes to create a nice thin shelf for the wall.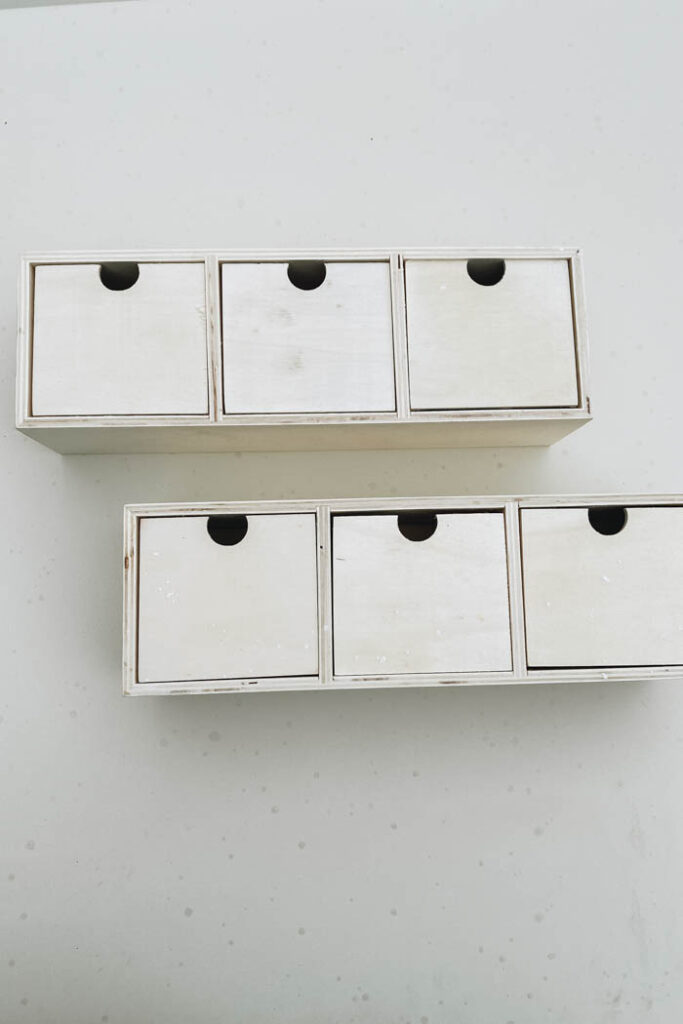 First paint all the pieces white. This means removing all of the boxes and painting them separately, and then painting the outer boxes too.
I painted them a white colour that was very similar to the wall colour so that they would blend into the surrounding and look more minimal and modern, but you could paint them any colour, or even stain them as they are made of pine!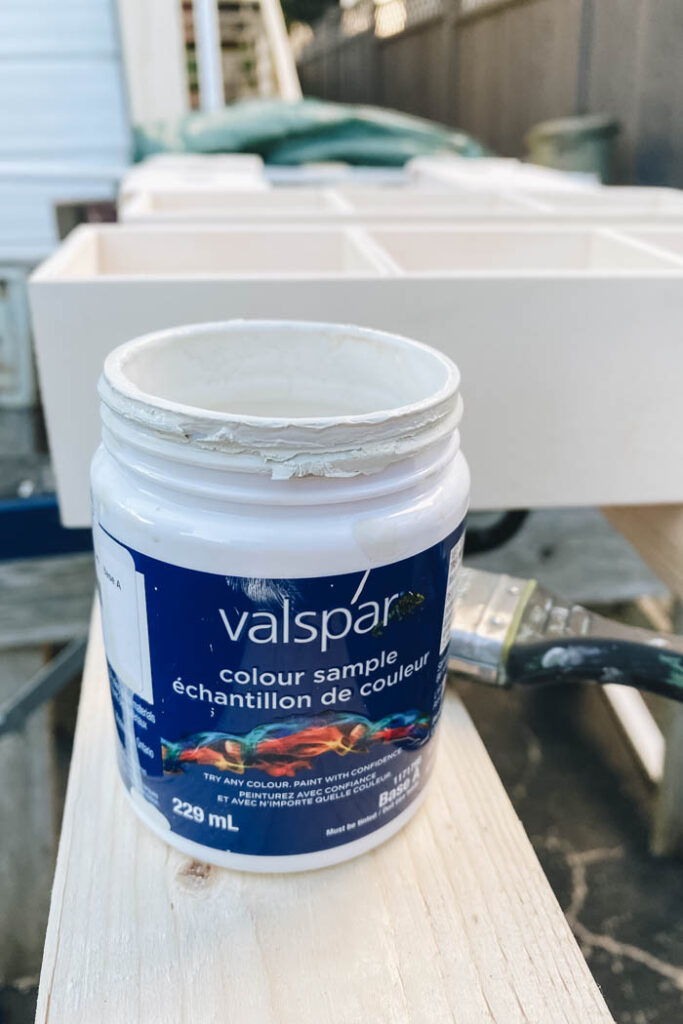 Then screw the back box into the wall, making sure that the boxes are sitting level. I did two boxes side-by-side to extend the length of the shelf. Finally, put the small, painted boxes back into the large boxes and your storage shelf is complete.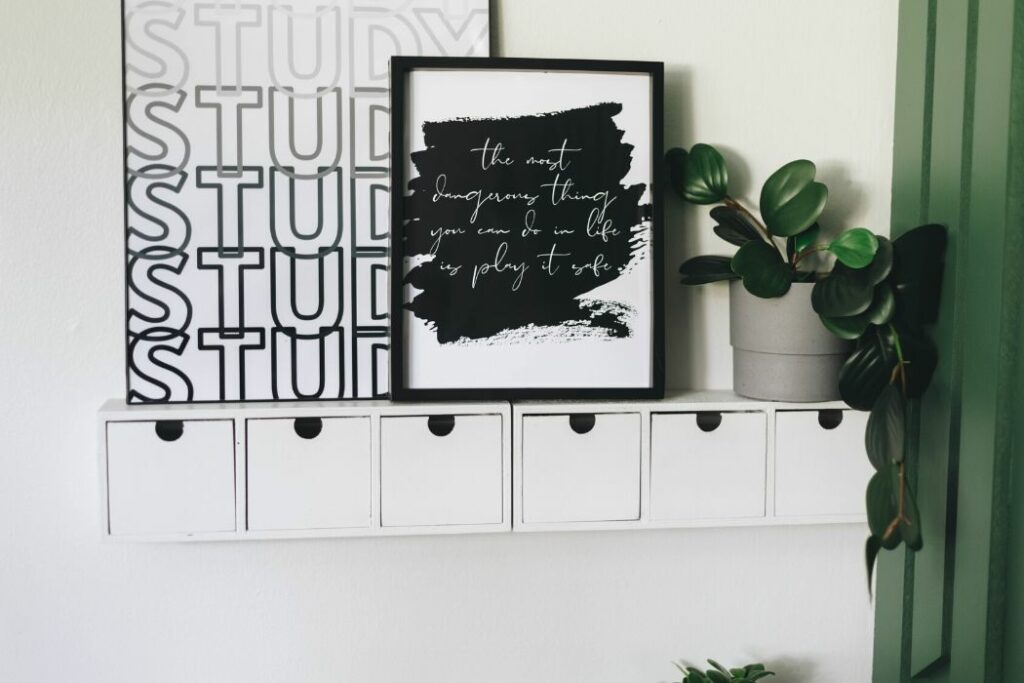 Our Finished Minimalist Shelf
I absolutely love how sleek and minimal this looks. It blends into the surroundings, but also provides a very functional way to desplay items.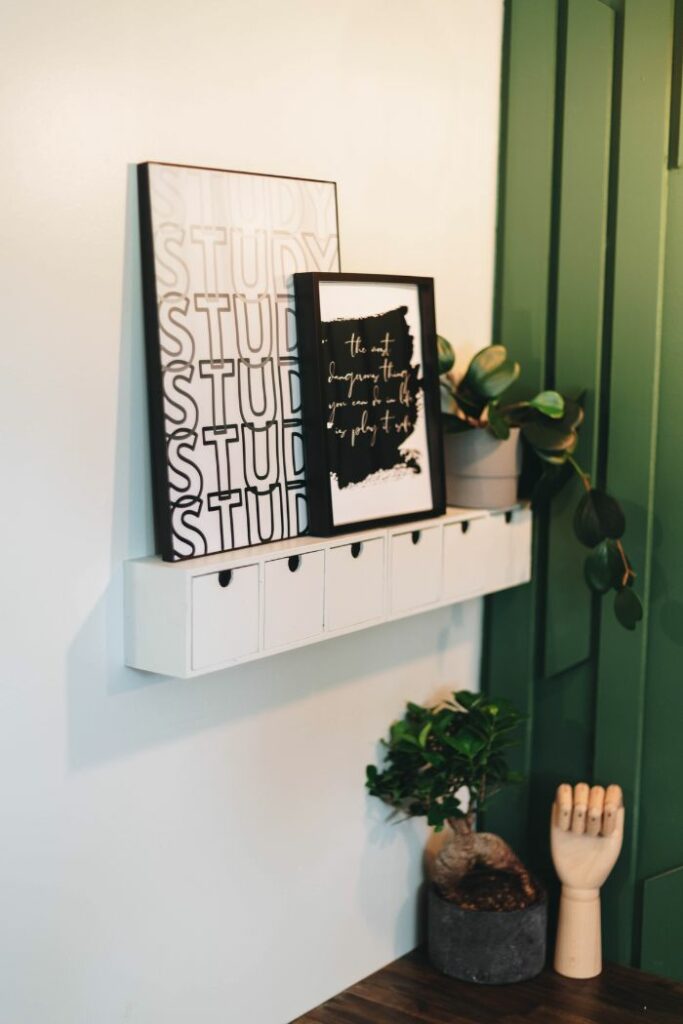 This project is so easy to do, and it provides some extra storage for your study space or office – the perfect sized boxes for those little office supplies!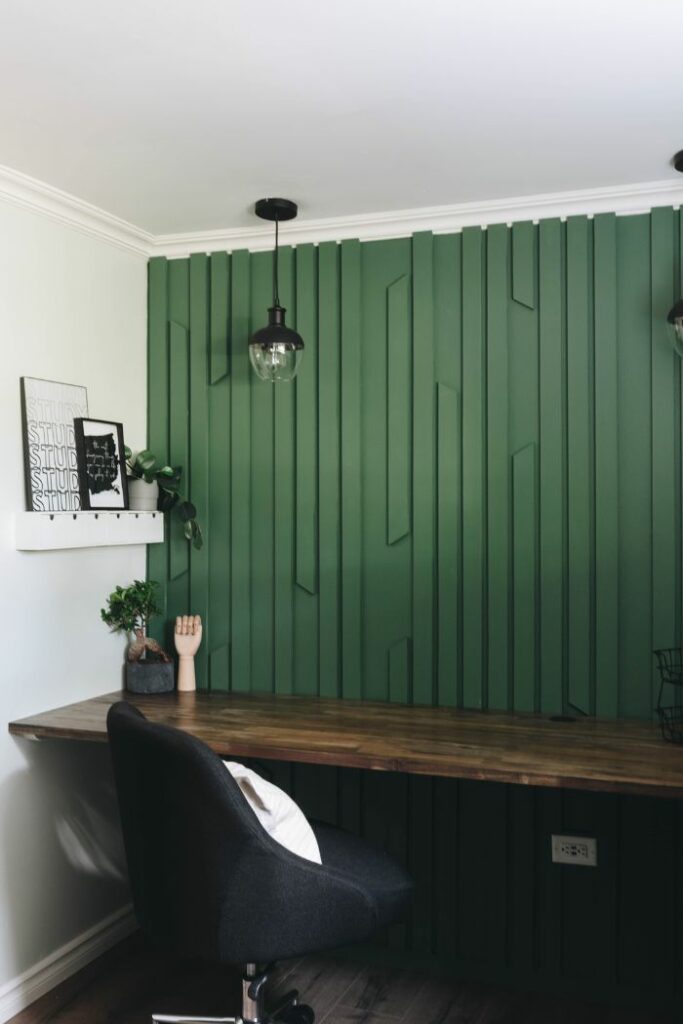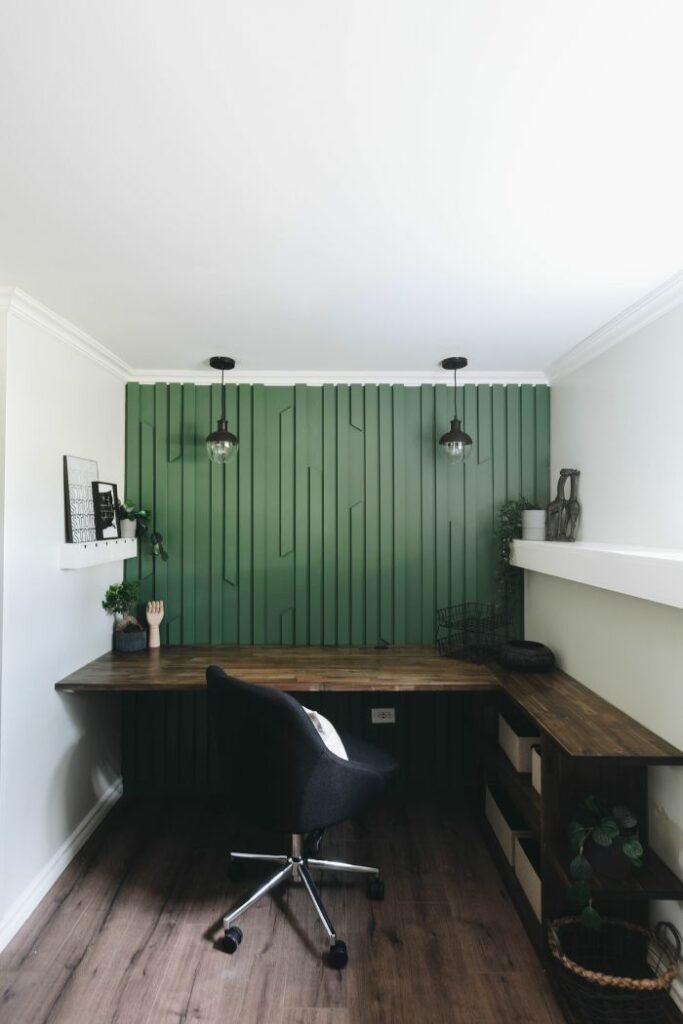 More Dollar Store DIY Projects
Click the video below to see how to make 30 DIY projects using dollar store supplies!
Don't forget to subscribe to our YouTube channel for more great dollar store DIYs!
For another great collection of DIY ideas, check out these 50 Easy Scrap Wood Projects!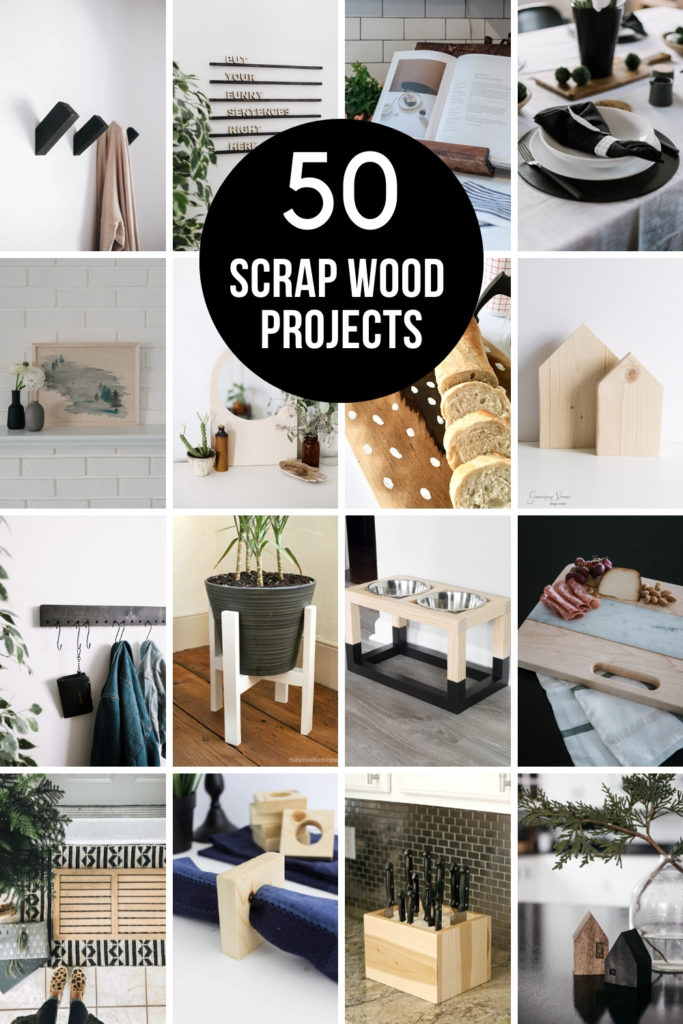 Make sure to check out the rest of this masculine home office so that you can see how we made the accent wall, and how the shelves blend into the rest of the decor!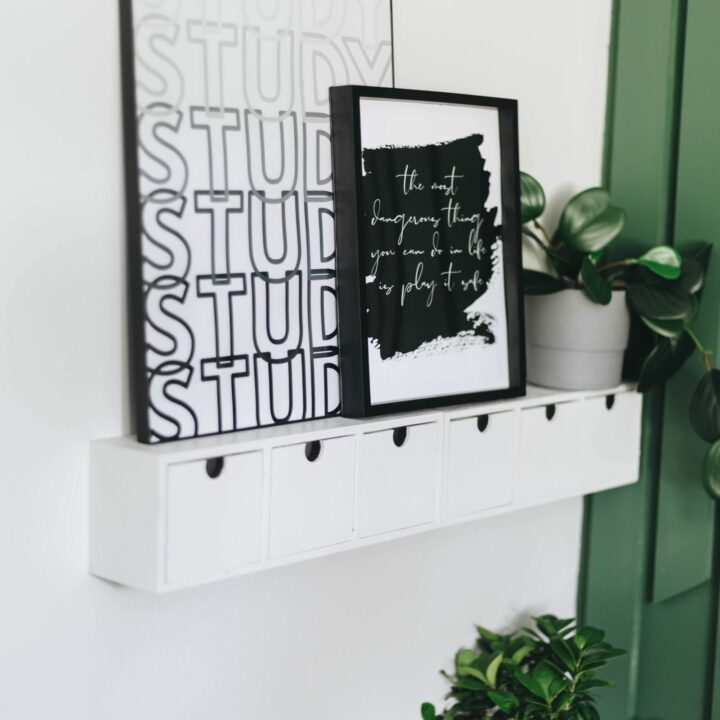 DIY Minimalist Shelf
Easy Dollar Store DIY Minimalist Shelf! Make this simple dollar tree shelf in minutes for extra storage for your office space!
Materials
Dollar store set of organization boxes (2 sets of 3 boxes)
White paint
Drill
Screws
Instructions
Paint the dollar store sets of organization boxes white
Screw the 2 sets of boxes into the wall to create a shelf