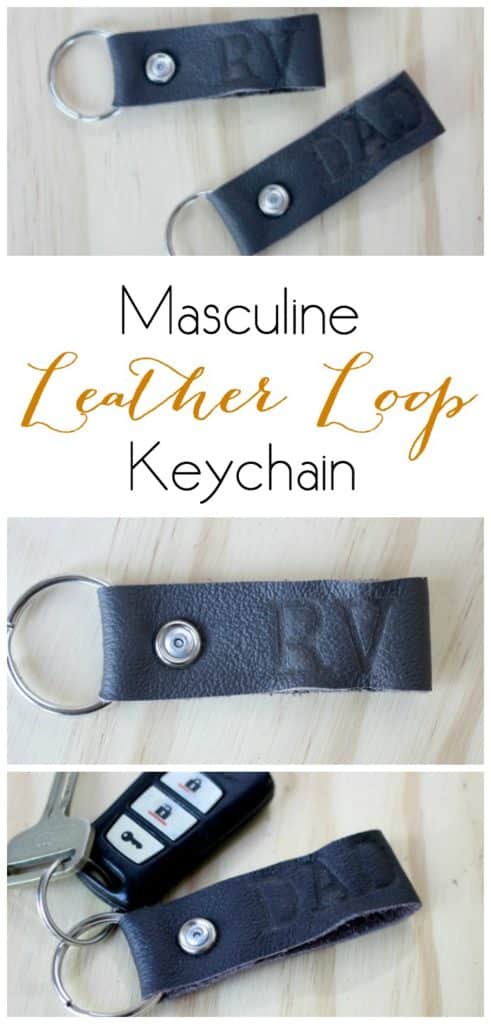 For Christmas, my husband gave me a wood burning tool. The crafter in me was SO excited. Then life got busy, as it always does, and I put my tool aside without getting a chance to experiment with it. Well, that all changed a week ago when I finally pulled out that tool and started fiddling in the garage. Who knew it would be so much fun to burn things?! I must've been in there all evening experimenting with materials. As soon as I knew I could burn leather, I had a DIY idea: leather loop keychains. Another great project for Father's Day!
*This post may contain affiliate links. Thank you for supporting Love Create Celebrate. For more information, please read my disclosure policy*
Now, you don't need to personalize your keychains with the burning tool, but it does add a cool effect!
Materials:
Leather (1″ x 7″ per keychain)
Rivets
Finishing Washers
Same size washer for back (optional)
Split Ring (1″)
Tools:
Rivet Tool
Wood Burning Tool
Wood Burning Letter Attachments
Leather Punch
Pliers
First, cut your leather with fabric scissors. Each keychain I made was 1″ by 7″.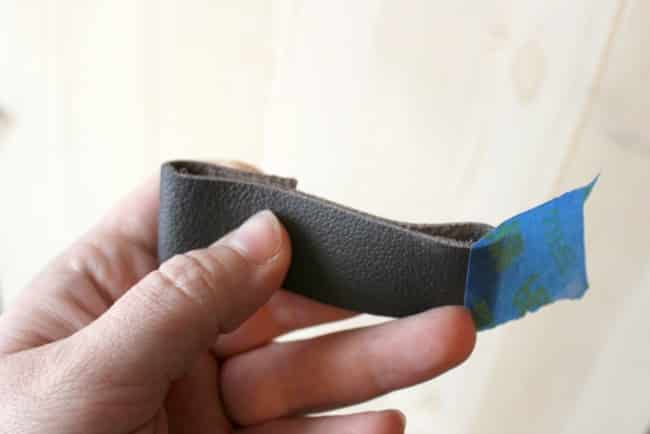 Next, fold your leather, and mark where the fold will be – this will give you a guide for where to stamp your leather. In the picture above, all three layers of leather overlap right where my thumb is.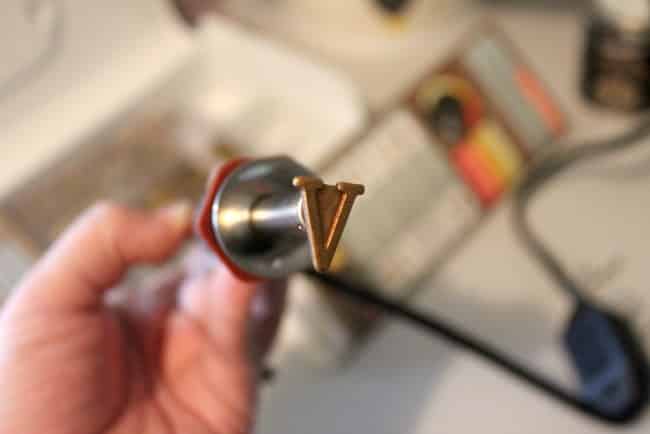 Now, warm up your wood burning tool (mine has a heat setting for leather). When it is warm, stamp down on the leather, using your tape as a guide.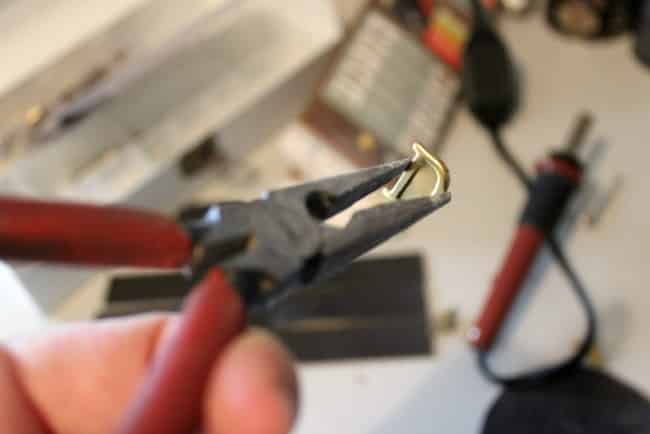 I used pliers to remove and switch letters in between. You do NOT want to touch the tool because it will be very hot. You can let it cool between each letter, but I'm too impatient for that, lol. So I removed them with pliers :)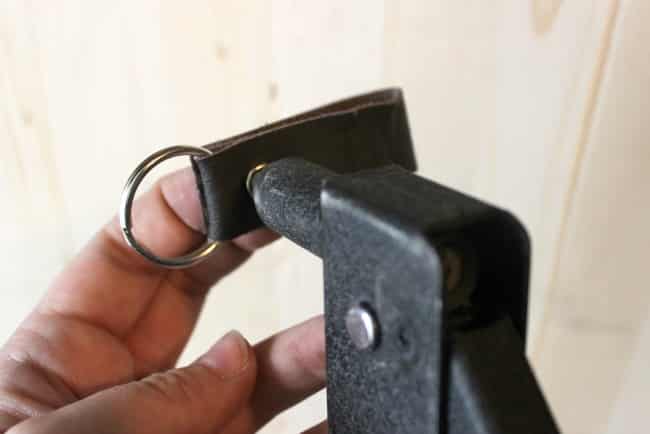 Next, you want to add your rivets. Put your split ring in place and fold your leather so that it's in the correct position. Put holes in your leather – I just used a leather punch – and then add your rivets. Here's a video to show you how!
That's all there is to it! You can personalize your keychains to say whatever you want – initials, nicknames, "car" or "home". Or you can leave out the personalization and stick with a new leather keychain!
I hope you enjoy making your own new leather keychains!
If you're looking for great gift ideas, check out the video tutorial for how to make these simple Leather Coasters!