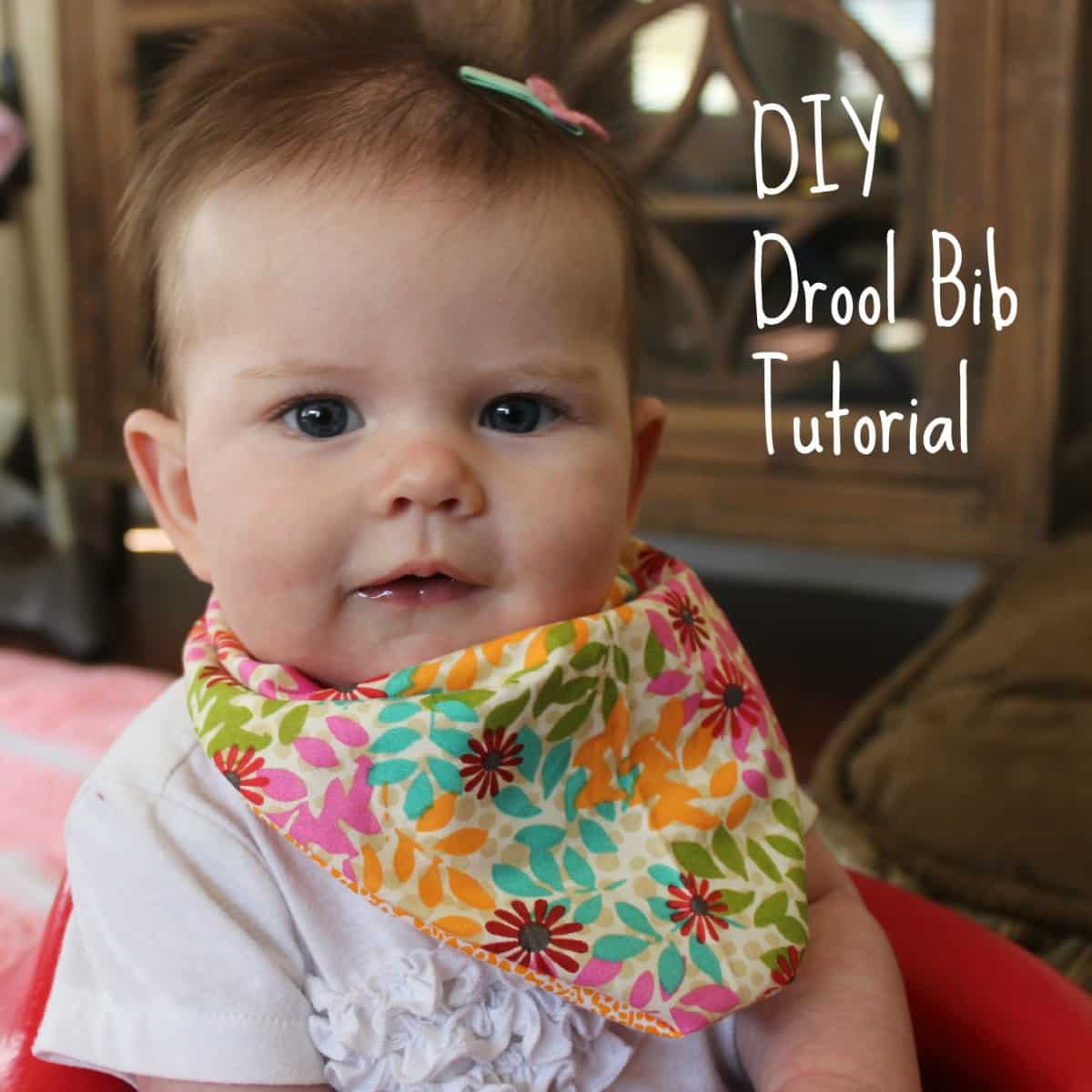 Has your baby begun teething? Has she taken the trip to droolsville like mine has?
Here's the evidence: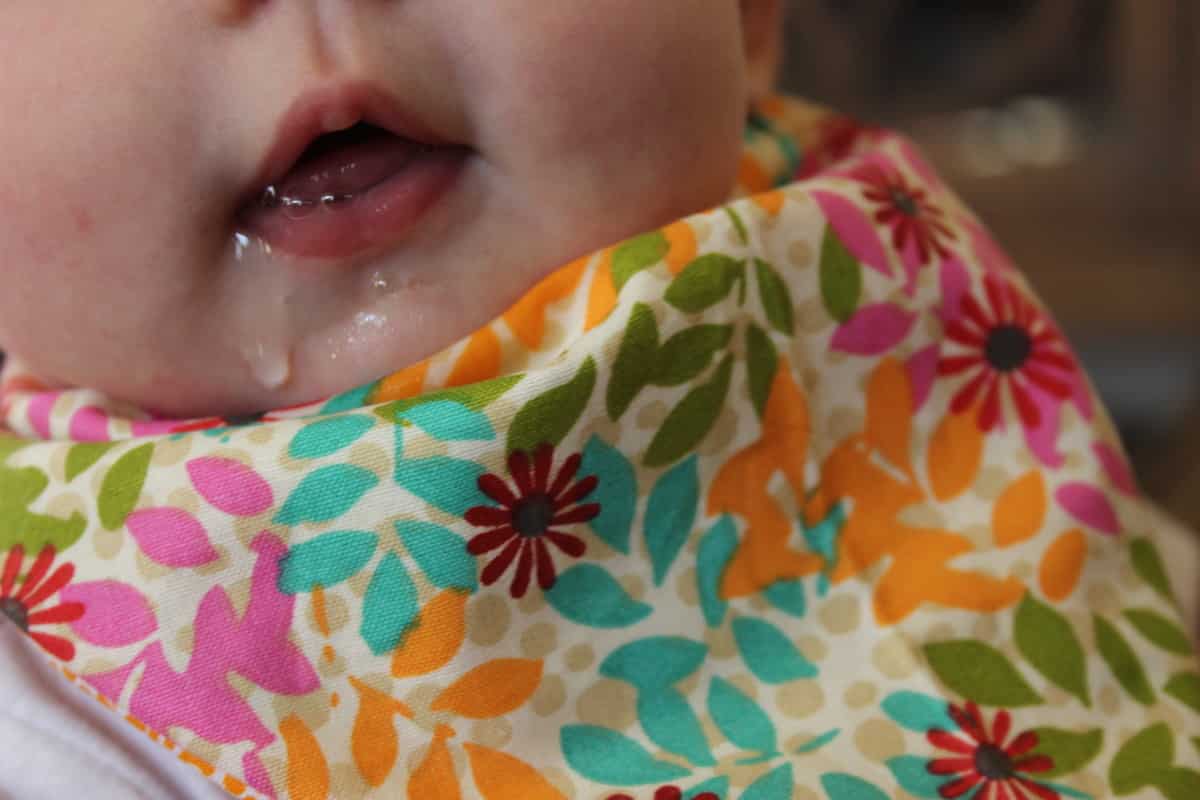 Once she started drooling all over the place, I knew I had to come up with a solution to limit the number of soaking wet onsies that were being thrown into the laundry.
I decided to make my own reversible drool bibs.
and it was SO easy!
I have very minimal sewing skills (i.e. got my machine 5 months ago when my daughter was born), but this was so easy to design and make.
Here's the super easy tutorial: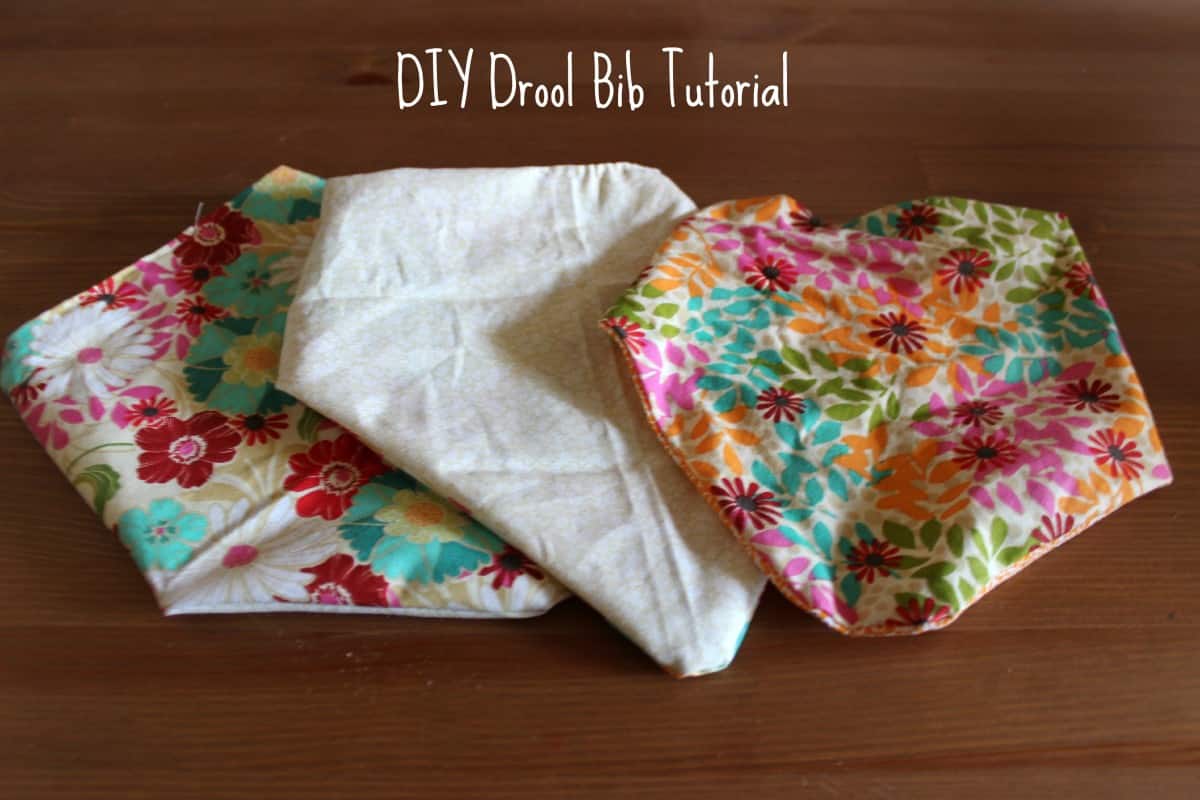 Materials:
Two different fabrics (I chose two cotton fat quarters)
Matching thread
Needles
3 inches of velcro
1. Cut out a triangle of folded fabric that is 9 inches on one side and 10 inches on the other side. The fold should be on the 10 inch side. Before you unfold it, round the bottom edge on the longer (10 inch) side of the fabric. Do the same thing in your other coordinating fabric, or trace the one you just cut to ensure that they are the same size.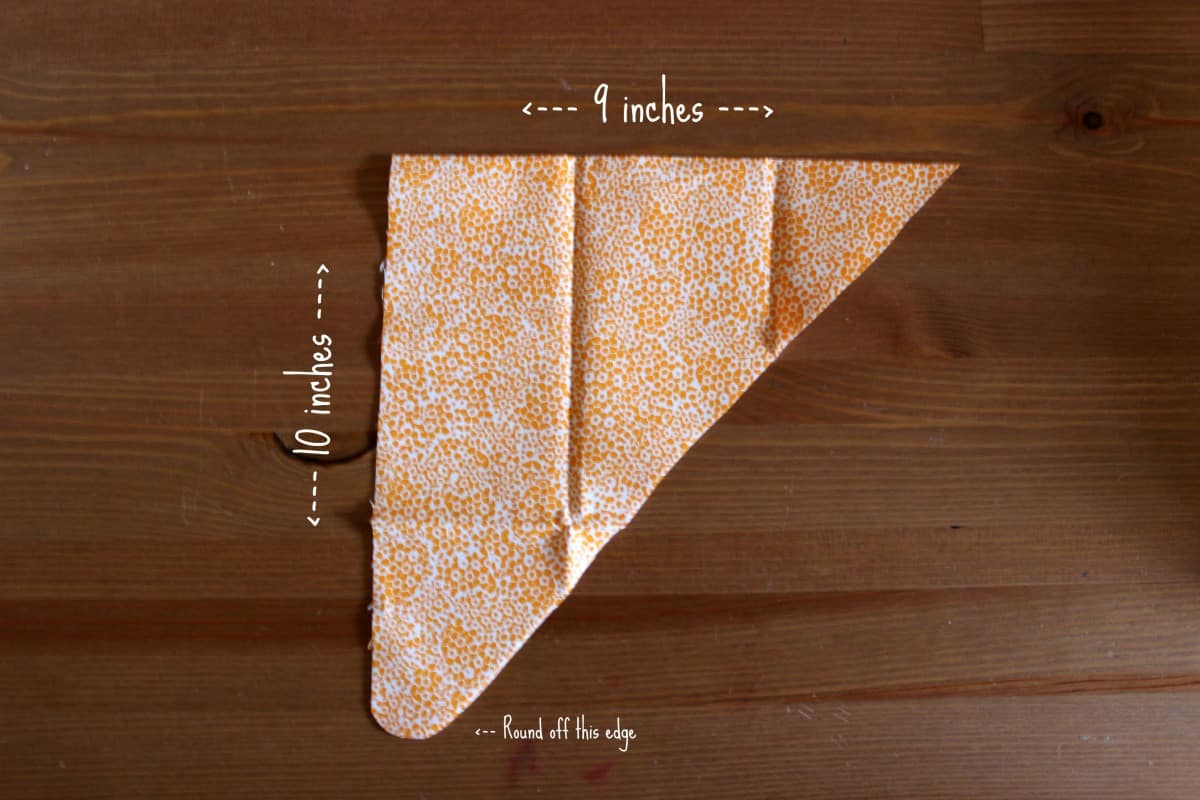 2. Do this for both pieces of fabric. When you are done they should look like this: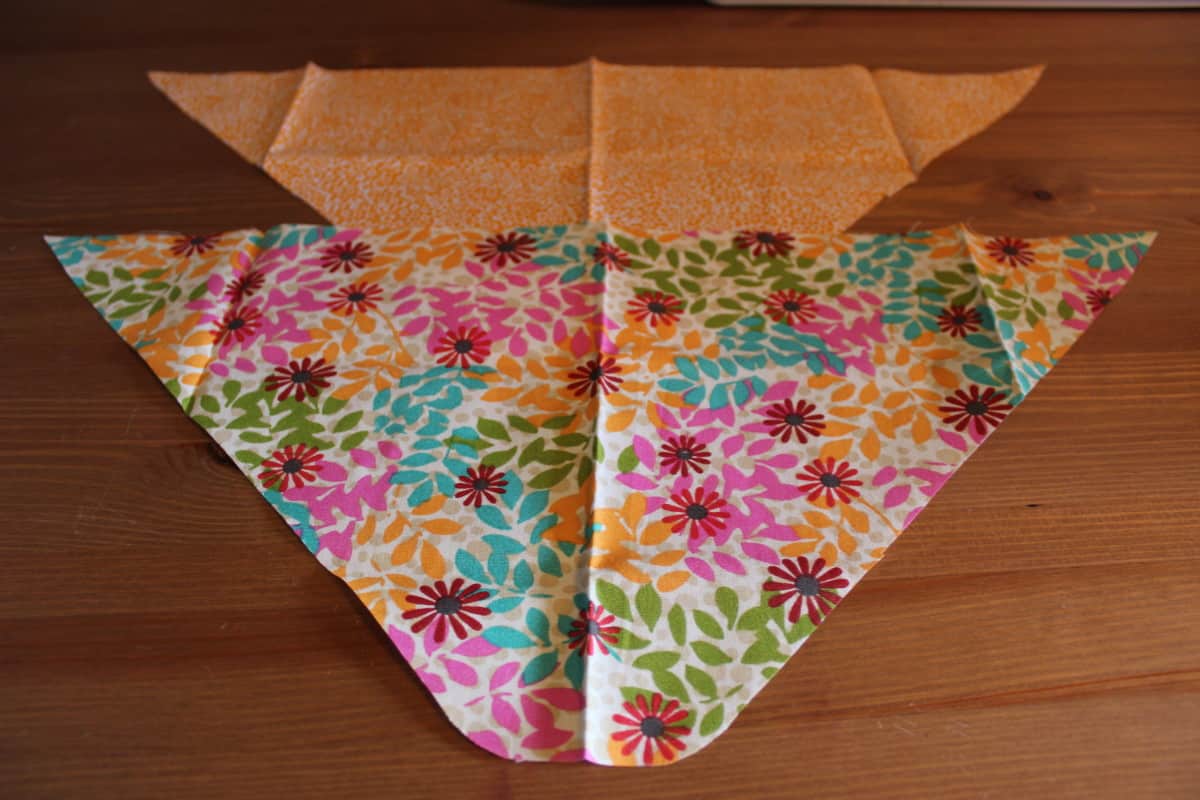 3. Pin the two fabrics together, right sides facing each other. and sew a straight stitch around the fabric, leaving a couple inches unsewn at the top.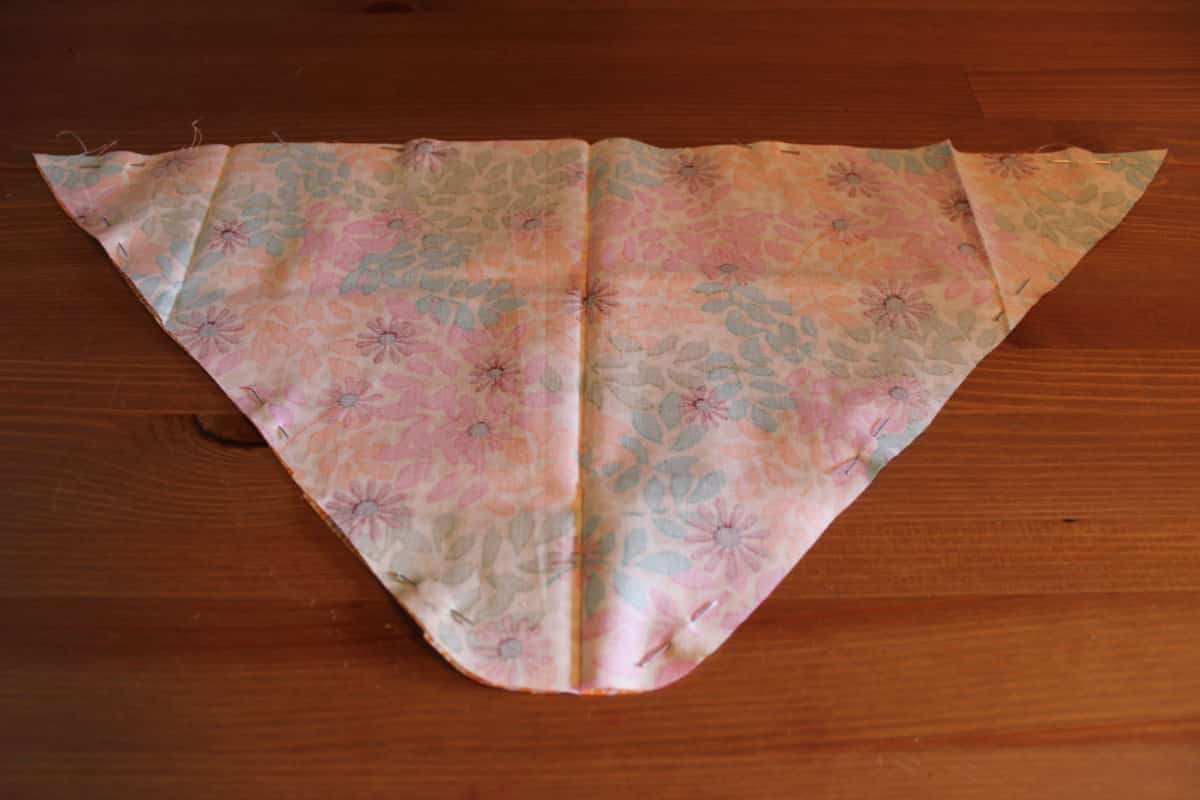 4. When you are finished sewing, cut the excess material at the edges to prevent bulging.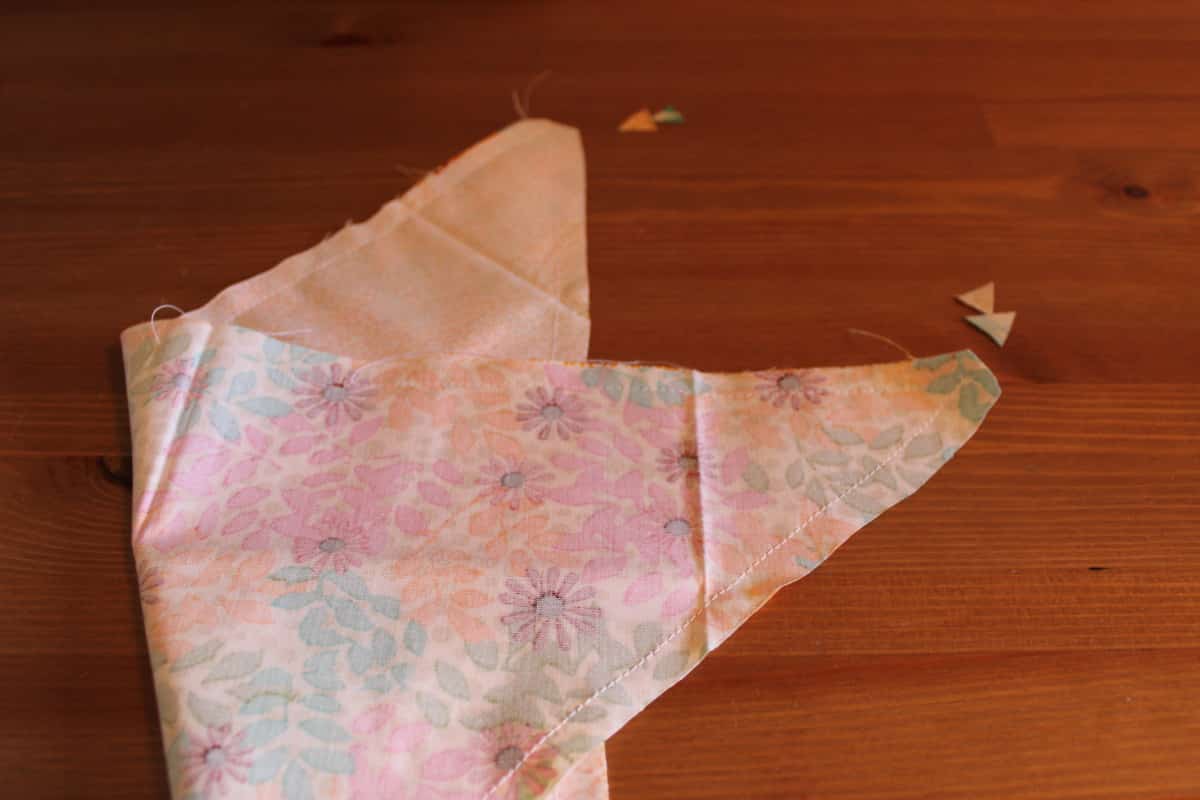 5. Turn the piece inside-out through the unsewed section, revealing the correct sides of the fabric. Hand stitch the opening closed.
6. Take your 1.5 inch velcro pieces (make sure you have one of each side so that they will attach!). Pin them to the edges of the fabric as shown below: Sew them into place.
That's it!
You've now made some super easy, reversible AND stylish drool bibs!
Just so you can see how stylish they really are… here are some pics of my baby girl sporting her new bibs while she was playing :)
Hope you liked the idea and the tutorial!
I love your comments and questions – please leave me one!
{xoxo}