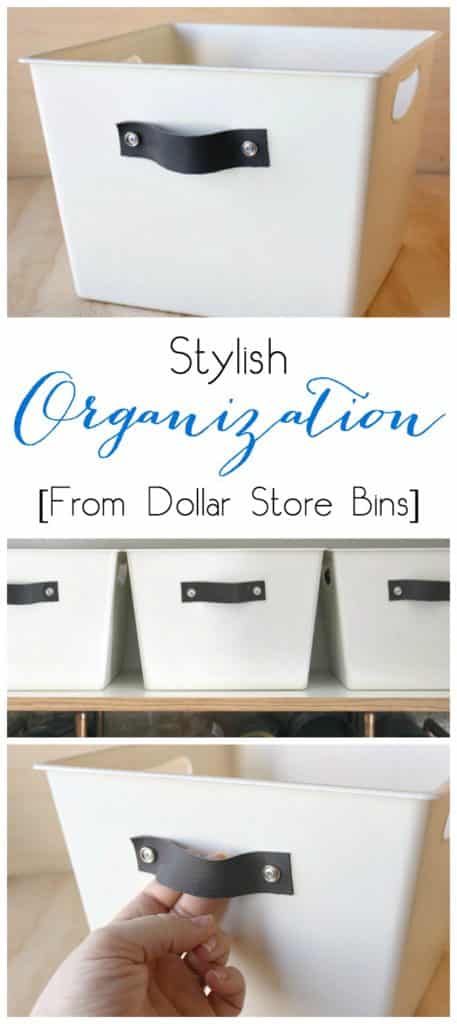 A few months ago, I revealed my newly renovated Modern Industrial Guest Bedroom. I'm in LOVE with this new room in our home, and I'm so proud of all the DIYS my husband and I accomplished in there. I didn't get a chance to share all of them with you yet, so I'm going to spend some time over the next couple of posts revealing the last few DIY projects. These Stylish Organization Totes are one of those little details that can make a big impact in a room.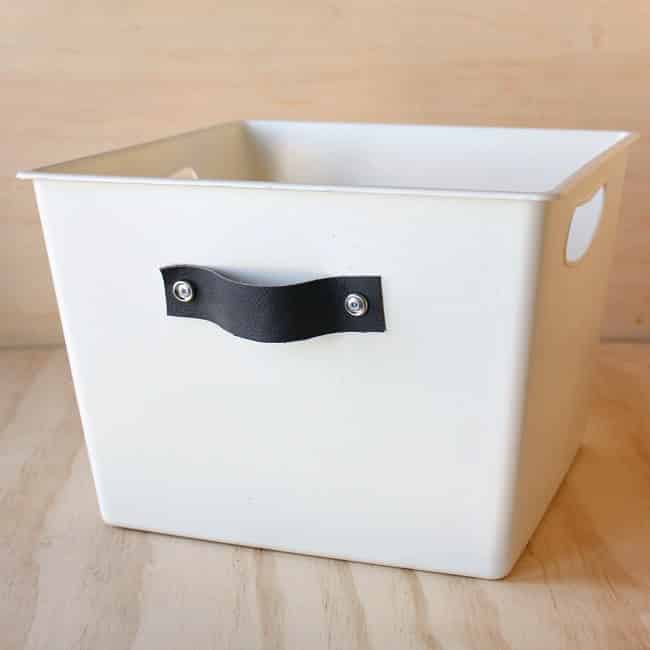 I'm always looking for new ways to add beautiful storage to my home and stay organized, but I can't always find what I'm looking for. This time around I found some dollar store containers and beautified them myself.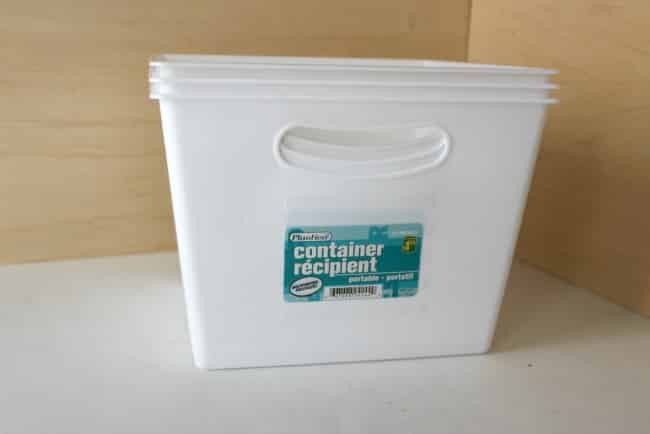 I saw these bins at the dollar store and knew I could make them into something beautiful. A little spray paint and some new leather handles is all they need!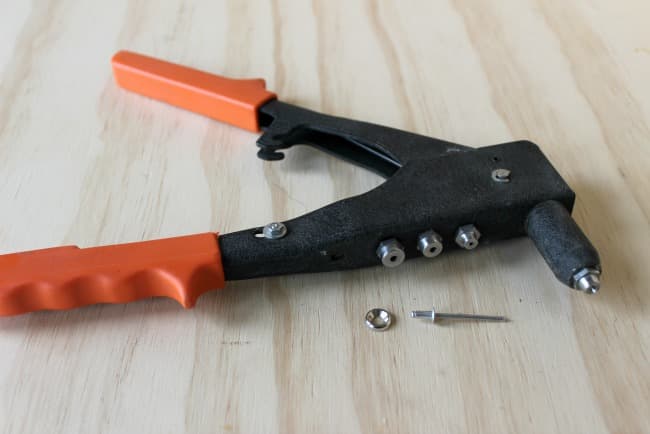 Materials

:

Dollar store bins
Spray Paint
Leather (or faux leather) scraps
Leather punch
Rivets
Finishing washers
Rivet gun
Drill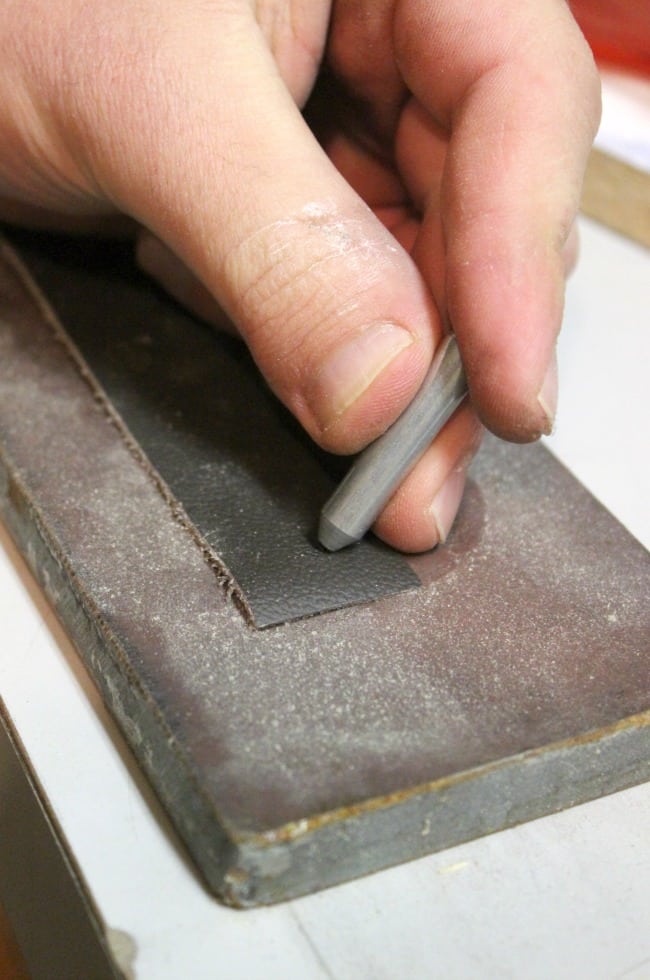 Start by cutting your leather for handles. I cut my pieces into 1″ by 5″ strips. Then, using your leather punch, add holes onto each side of the leather strip, where you want your rivet to sit.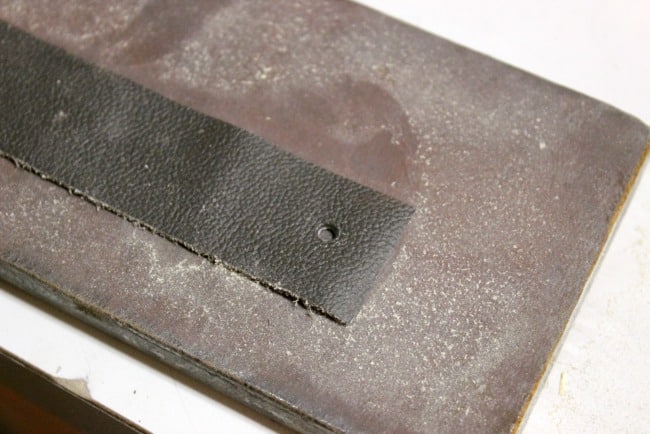 Next, find the center point on your bin and line up your leather strip so that it sits where you want it. Mark those spots.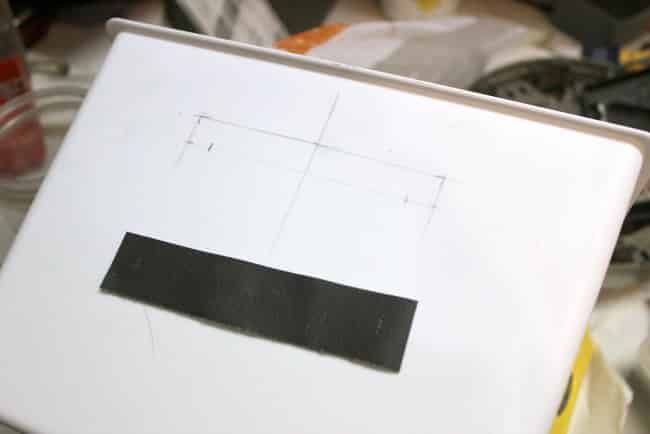 You can draw right on your bin because you will spray paint over it in a few minutes. Using the marks you drew, mark the center spots that line up with your rivet holes on the leather. Now you will know where to put your holes.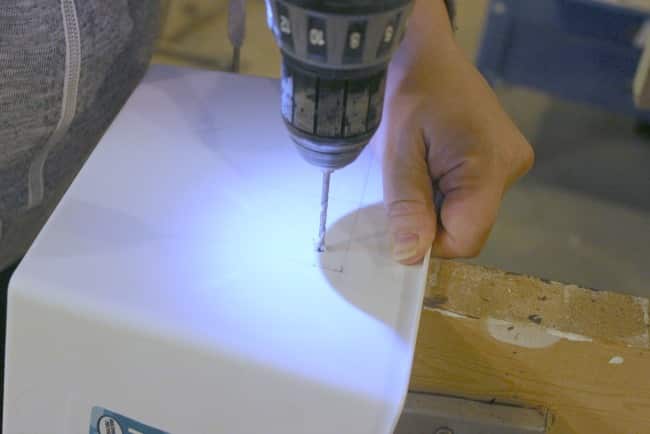 Using your drill, drill a small hole into the plastic bin, where the rivets will slide in (where your handles will sit).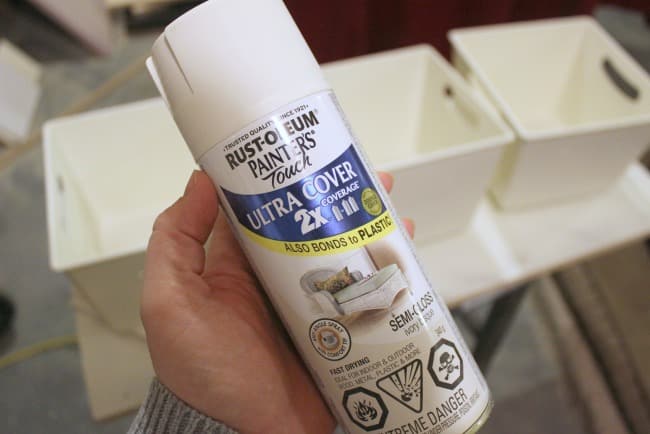 Once all of your holes are ready, spray paint your bins whatever colour you choose! I chose Ivory, because I wanted them to be slightly off-white.
Now you add your rivets. I used 1/8″ rivets for this project, and finishing washers of the same size. It is SO easy to add these rivets and I made a quick YouTube video to show you how you can add them (to almost any material!).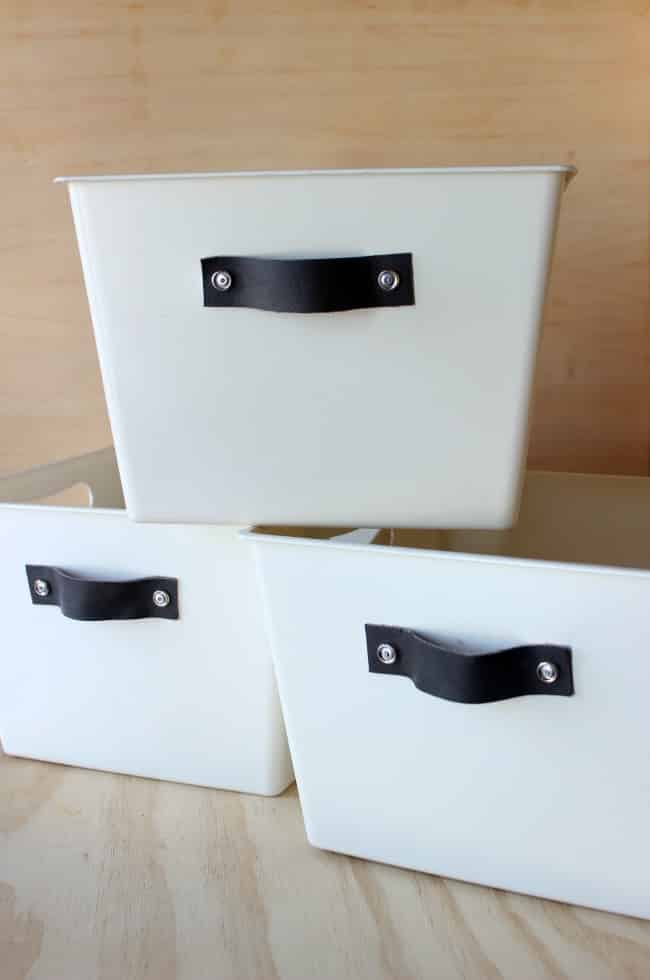 I'm SO happy with my new storage bins! I turned these $1 items into bins that I'm happy to display on any shelf in my home.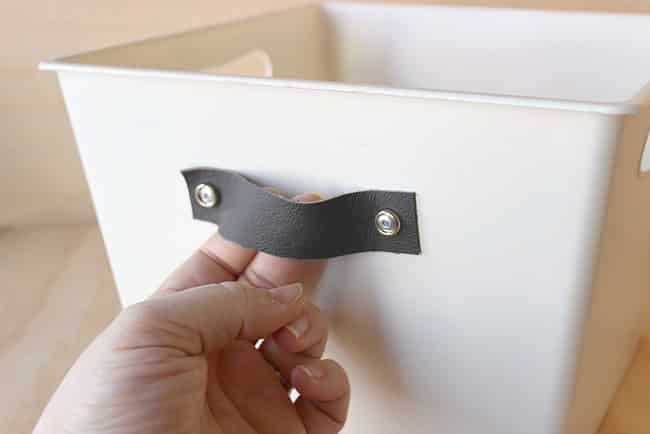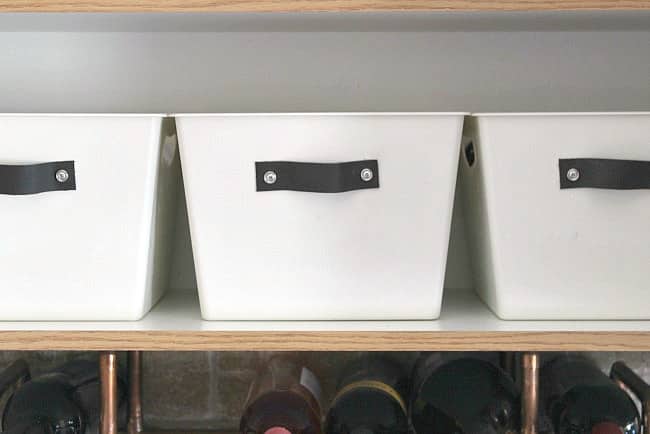 At first, they sat in my kitchen cupboards, but now they live in our Guest Bedroom closet as bonus storage.
Don't forget to check out the full Guest Bedroom and all the DIY details!