A beautiful modern holiday home tour full of Scandinavian Christmas decor! You will love the nordic influences in this Christmas home tour!
Welcome to our holiday home tour! We always take a more modern and minimal approach to holiday decorating, but this year we did all of our decorating with a little bit of a nordic and scandinavian influence too! I love mixing all of the natural elements, and cozy atmospheres with the neutral holiday colours I'm used to. I hope you enjoy seeing how we meshed them all together with our scandinavian Christmas decor!
Our Christmas Home Tour Video
We also have a YouTube channel! We shared our entire home tour over on YouTube so if you want to see how our house flows from one room to the next, or want to see which furniture piece my husband never wanted me to buy, then you can watch the whole video.
Our Modern Scandinavian Christmas Home Tour
I have a whole lot of photos to share today! I'll let the photos do most of the talking, and go through one room at a time.
Entryway Christmas Decorations
The entryway is one of my favourite spaces to decorate! With that gorgeous feature wall, you don't have to bring in that much decor to make a big impact.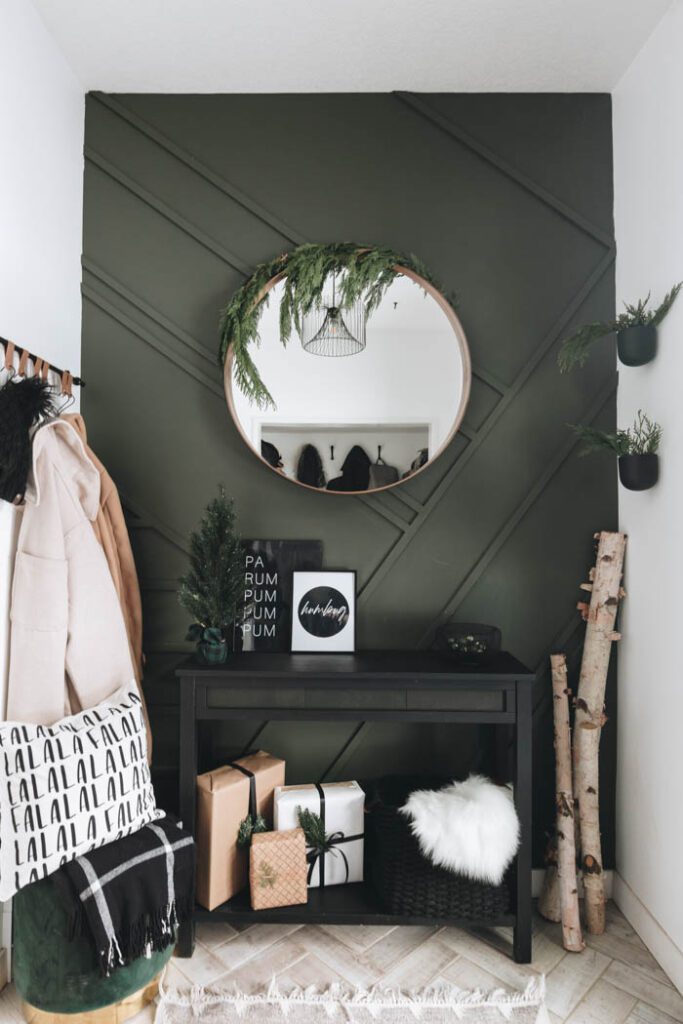 We added some natural greenery and branches, as well as some faux furs and blankets to keep the space feeling cozy.
The beautiful holiday prints are an easy way to fill shelves or consoles and keep the modern, minimalist vibe. I also love the simplicity of just putting some mini ornaments into a bowl!
Bathroom Christmas Decorations
Moving down the hallway, the next room is the bathroom. I love putting a small touch of holiday spirit in as many rooms as I can, and that includes the bathroom.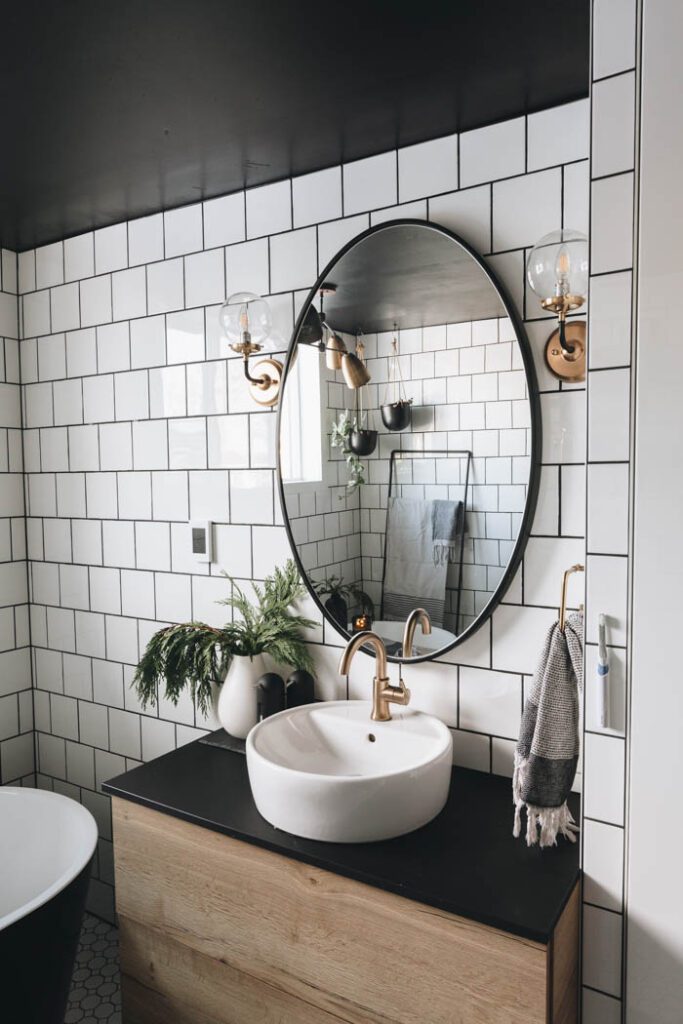 I only added some greenery to the countertop and then replaced the shelf decor with some holiday pieces
I played off the the black, white, and brass elements that were already in the space and continued the same colour palette.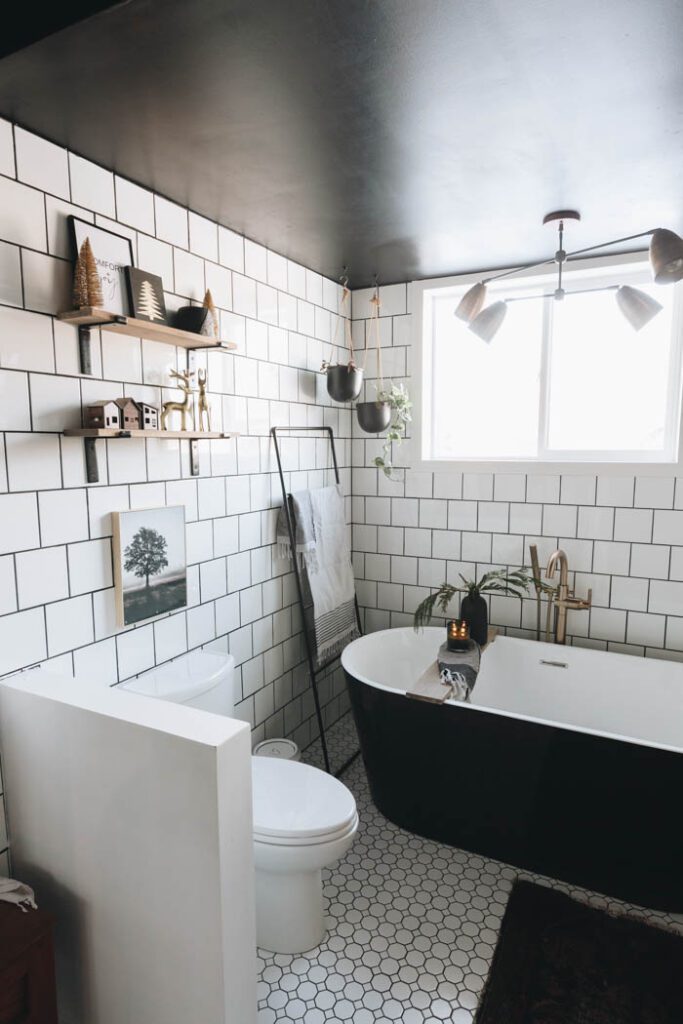 Modern Scandinavian Kitchen Decor
The kitchen is a very important space in our home. Although I love decorating it, we have three children, and we cook in that kitchen every single day, so it needs to remain functional.
I love this little countertop vignette. The natural greenery, the chestnuts, the scandinavian design on the cookies. I love the look of this simple corner of decor.
Our bread station was a must in this kitchen because we bake our own bread from the sourdough station multiple times a week! Keeping out all of the flours, as well as the our mixer and our toaster, and decorating around them really help keep the space functional.
Then we move on to the coffee station, on the side of the kitchen, which I always say is one of my favourite spaces in the home.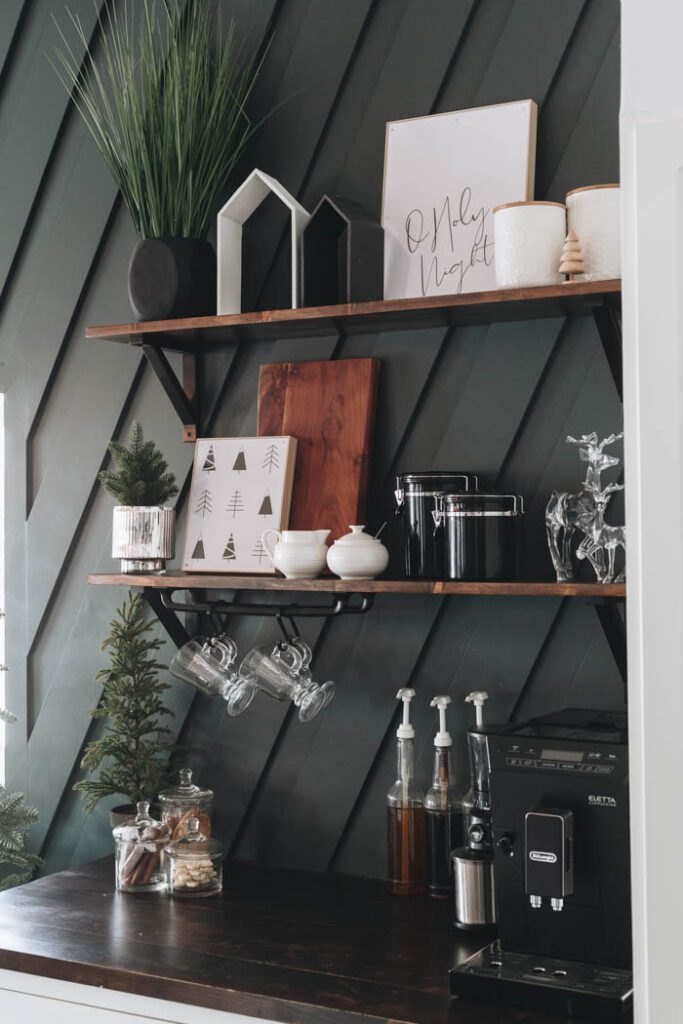 Again, I added some simple, but elegant prints, and some greenery. Believe it or not, those clear reindeer were actually a dollar store find!
This little station is perfectly set-up for your afternoon coffee and cookie. I always love decorating open shelves because there is so much that you can move around or add to make the space feel festive.
Christmas Dining Room Decor
The kitchen is open to the dining room, which is also open to the living room via a huge vaulted ceiling. I love the way that this blue-green wall anchors the space.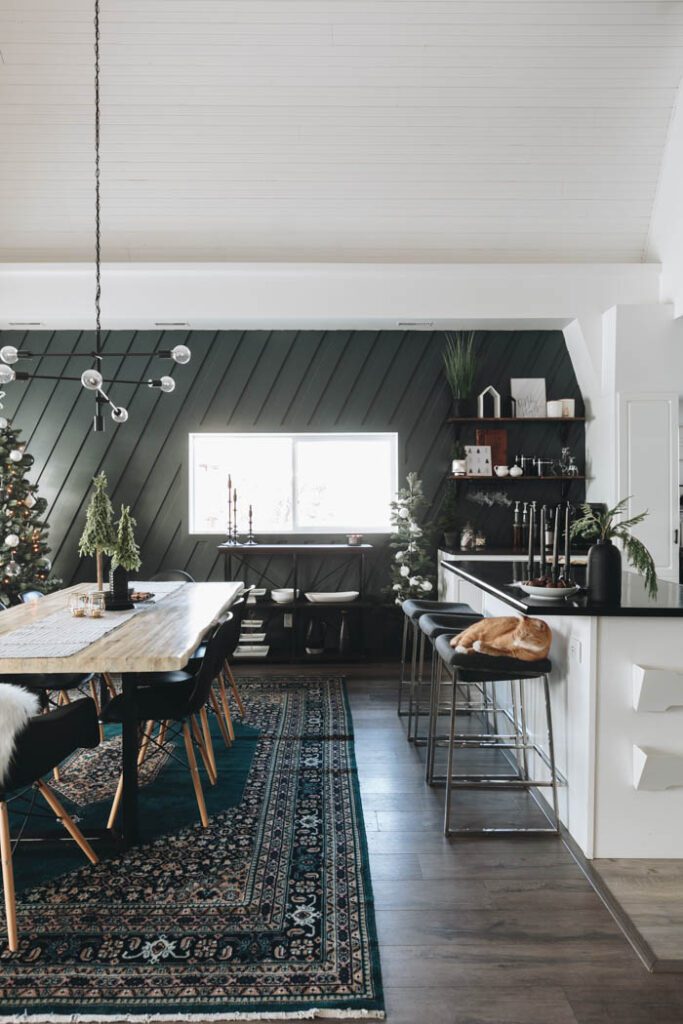 We switched the rugs up in here for the season and I love the colours in the rug and how they mesh with the rest of the space. We added a tree to the corner of this room so that we would be able to see one coming up the driveway. Simple greenery and simple black and white bulbs makes for a beautiful addition.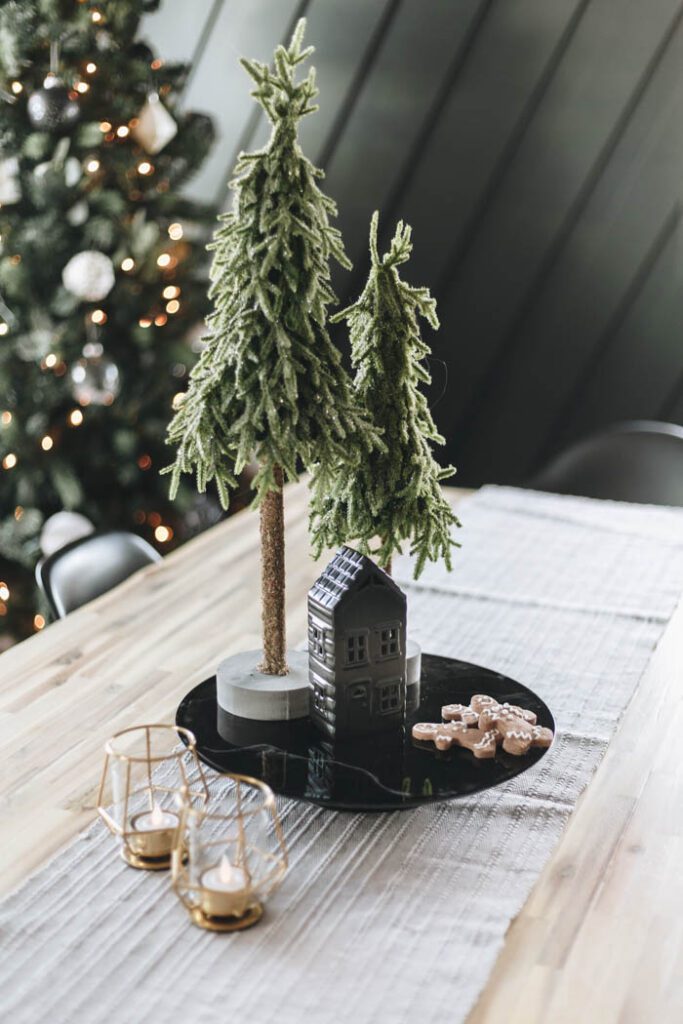 The centerpiece of the table feels very nordic to me, despite the fact that the greenery isn't real. Love the little house, and how everything looks just slightly elevated on that faux black marble lazy susan. And then the candle holders of course add a beautiful glow.
We moved the bar cart over beside the cabinet and then did some fun styling with those mini black holiday trees and a little bottle brush tree forest.
Modern Scandinavian Christmas Living Room
And finally, our living room! The heart of the home with our 9 foot Christmas tree and our stockings hung by the fire.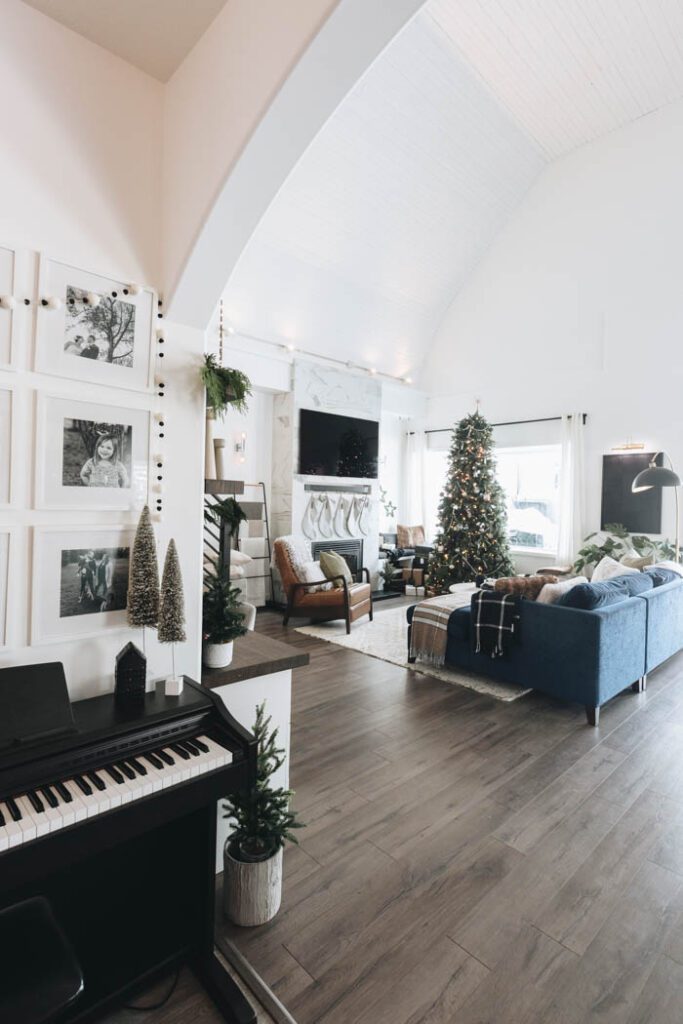 I shared this photo above because I love how it shows off our vaulted ceiling! and how the hallway flows into the living room. It's not a view I share very often, but it's such a pretty view.
I love the coffee table styling. I put out the Christmas crackers that I made. We're going to use and enjoy them this Christmas, so why not put them on display before we get to enjoy them?!
I definitely feel like this is the coziest corner of my home so many textures, the fireplace on (which it is 90% of the winter here in Canada, lol), the glow of christmas tree – it just doesn't get cozier.
I got my first tree collar this year, and I don't know if I'll ever go back to a tree skirt?! I love it so much! So sleek and so clean – definitely a good purchase!
The Christmas stockings were another new purchase this year. I just love these stockings. they are linen, and sleek, and look amazing next to our tiled fireplace. The simple leather tags were an addition from our Etsy shop and it's been really fun to start making them and sharing them with others!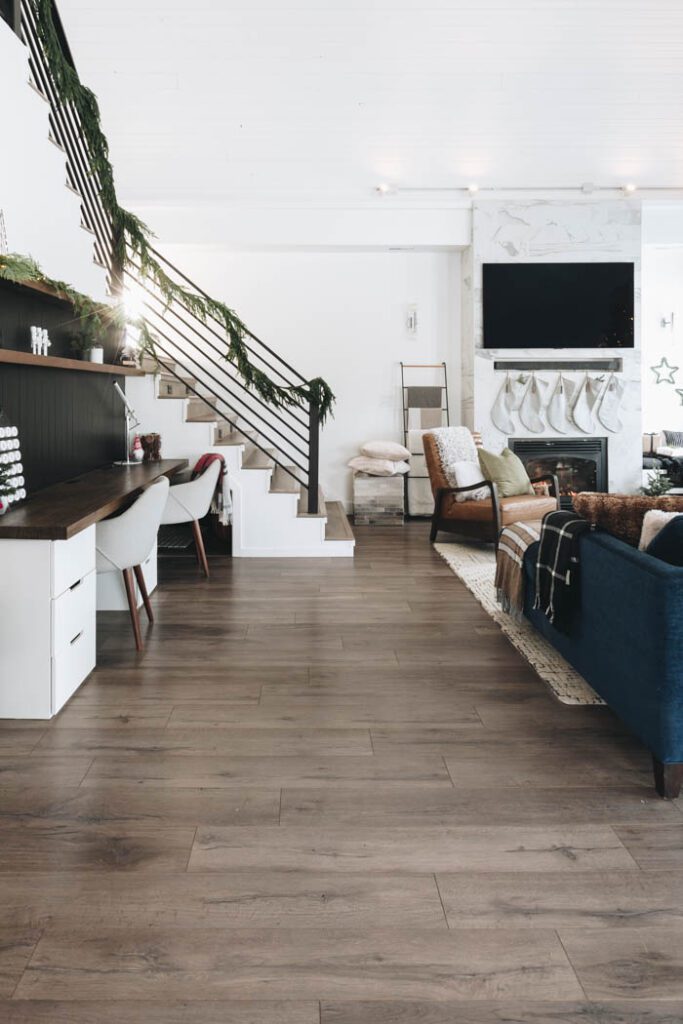 Finally, we move to the desk beside the living room. This desk is usually filled with craft supplies and colouring books from my kids, but today all of the colouring supplies are hidden in the drawers because it was home tour day.
I love how multi-functional this space is. We've used it for so many different things over the years and no matter what the use is, it always looks beautiful. The shelves are very fun to style, and the high impact of the white cabinets and black vertical shiplap is always gorgeous.
I hope you all enjoyed the home tour! Don't forget to check out the beautiful homes of my blogging friends.
This week is Christmas Home Tour Week! Each day this week, some talented bloggers are sharing their tours with you – be sure to hop around and see what they've got in store! You can visit their posts by clicking on the links below the images. Sharing with me today…
Friday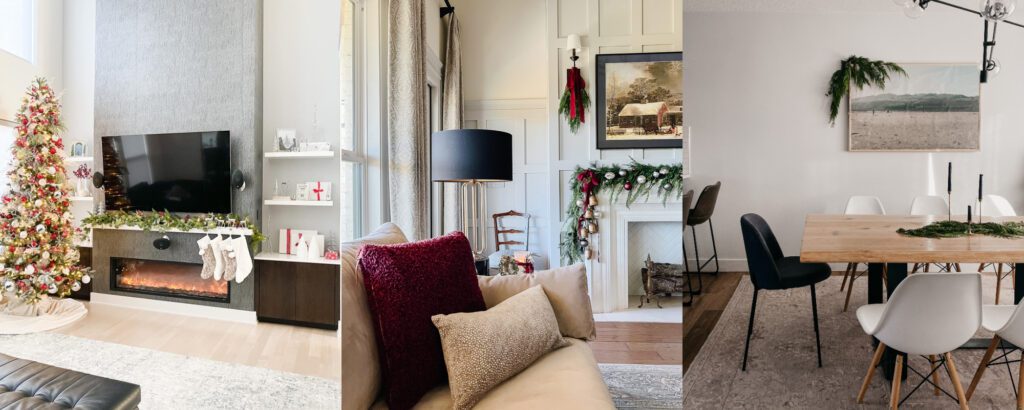 This is Simplicite / Deeply Southern Home / Lemon Thistle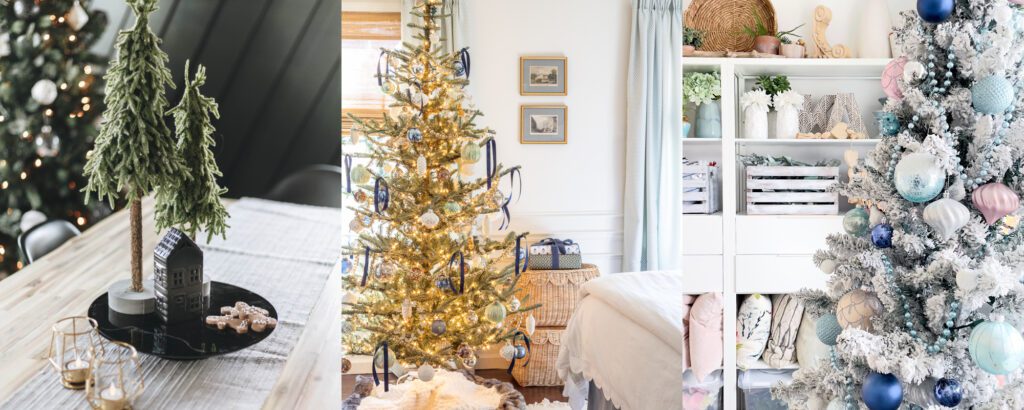 Love Create Celebrate / Sincerely, Marie Designs / The Happy Housie
And sharing the rest of the week…
Monday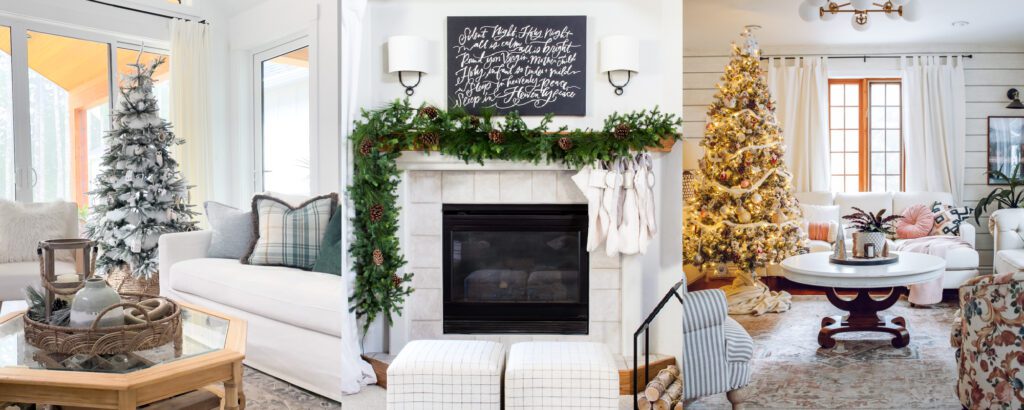 The Happy Housie / Inspiration for Moms / Joanna Anastasia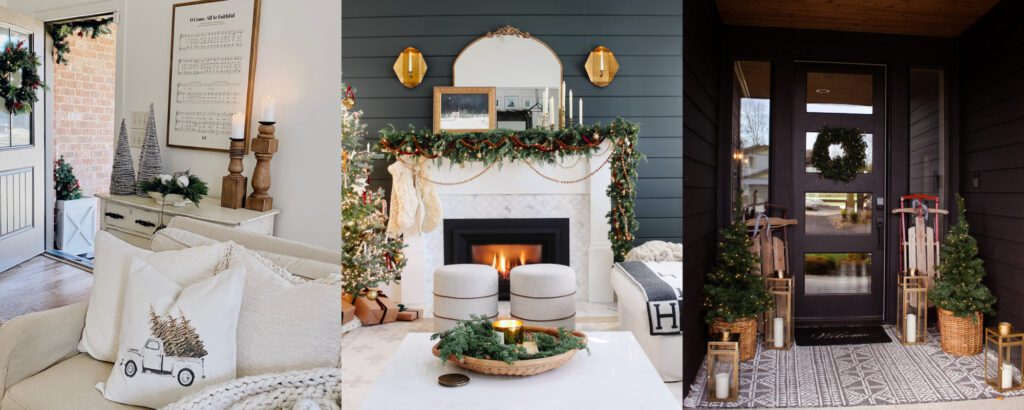 She Gave it a Go / Modern Glam / Taryn Whiteaker Designs
Tuesday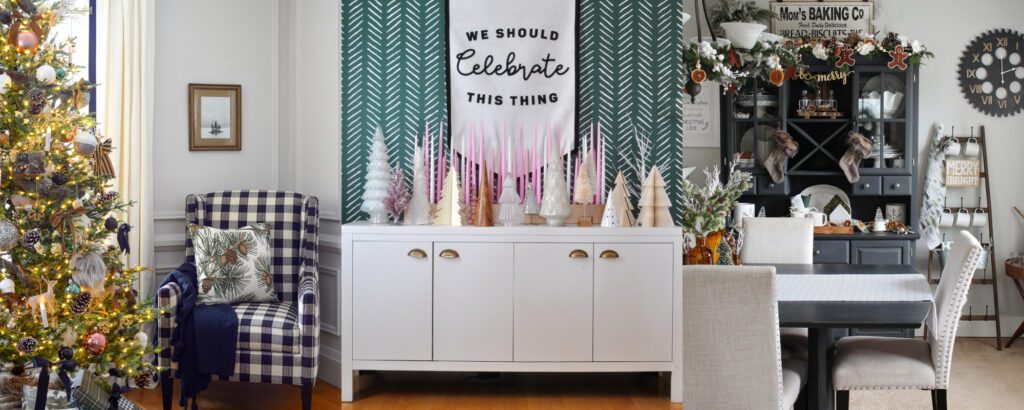 Rambling Renovators / Life is a Party / Clean and Scentsible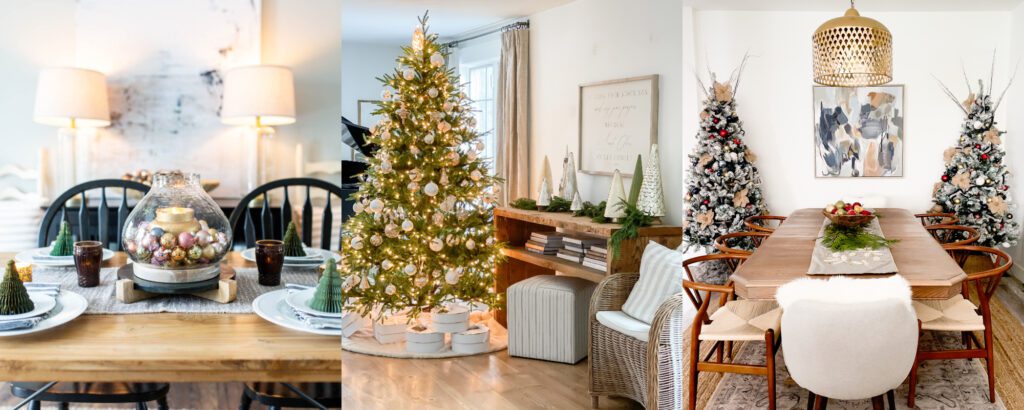 House by Hoff / Rooms for Rent / The Happy Housie
Wednesday
Maison de Pax / Stacy Risenmay / Maison de Cinq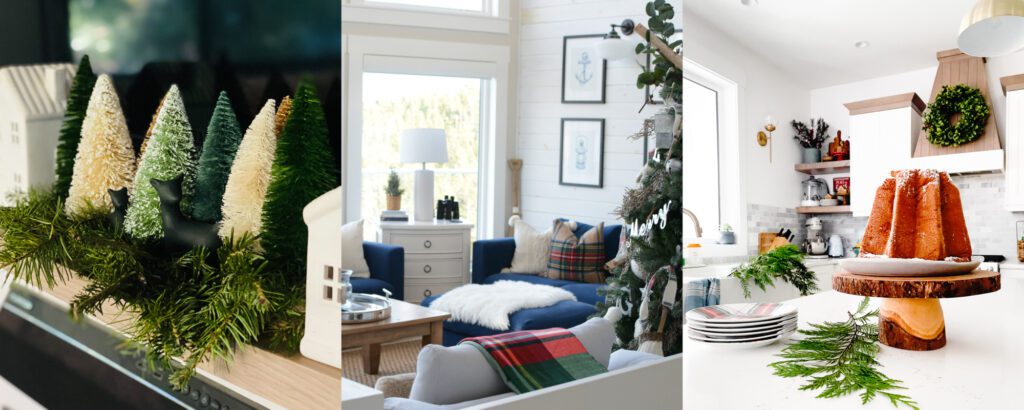 Place of My Taste / A Pop of Pretty / The Happy Housie
Thursday
Grace in My Space / All Things with Purpose / Life is Better at Home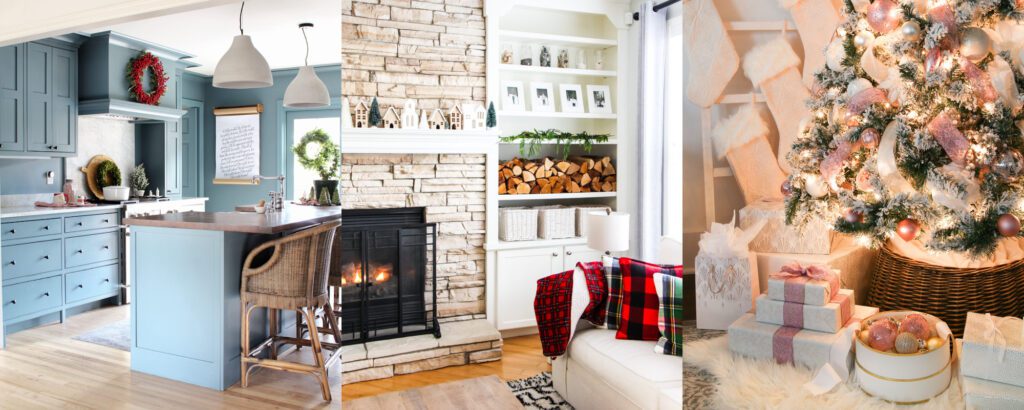 The Tattered Pew / A Pretty Life in the Suburbs / Just a Girl and Her Blog
If you're looking for some holiday shopping inspiration, here's some of my favourite Christmas decor finds!