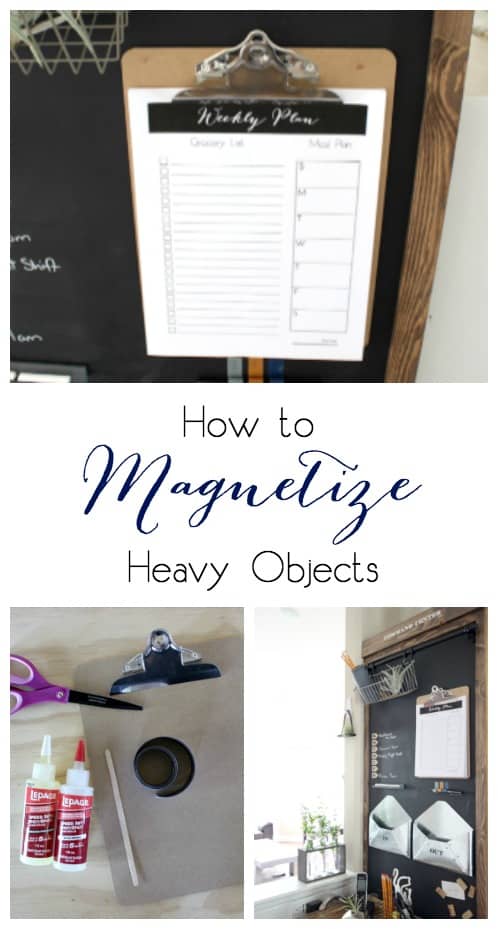 Well, it's been a wonderful week of DIYs for my family Command Center. Truth be told, this project was in the works for a long time… every time I I had a chance I snuck away to finish one more piece of this command center puzzle and now it's finally done. Before I close to the book on this project and fill up your Pinterest feed with amazing command center photos, I have one more DIY. You can't have a Magnetic Chalkboard without magnetic objects right? Here's how to Magnetize those heavy objects!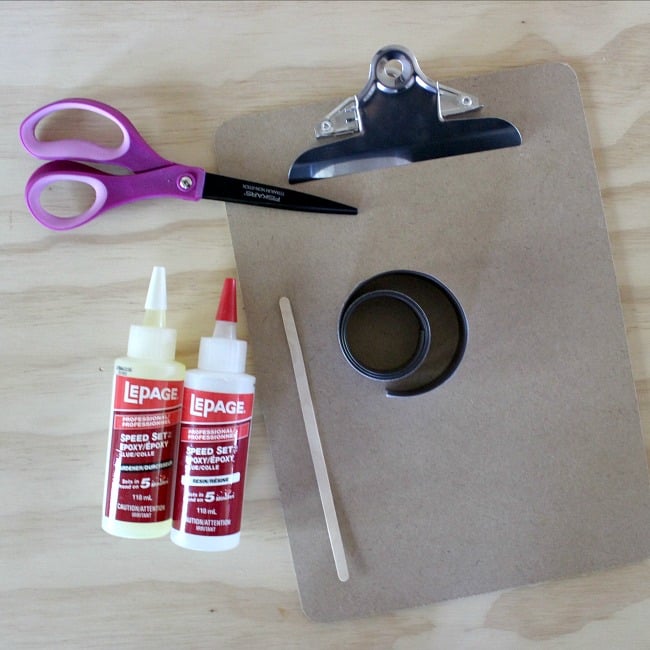 *Materials were provided by Spellbinders and Beacon Adhesives to Love Create Celebrate for free to complete this post. The post may contain affiliate links. For more information, please read my disclosure policy.*
I have a problem with commitment… in my home decor. I wanted a clipboard, and some baskets, etc. on my new command center, but I'm still not sure I'll want them there in 6 months or a year. I figured the best way to add them without the commitment was to magnetize them. I tried a few different "easy" methods, with objects that most crafters have at home, but nothing worked. Until now! I've done the leg work for you, now I'm happy to share so you can magnetize those heavy objects too!
Materials:
Magnetic Strip
Epoxy
Material to Magnetize
All you have to do, is cut some good ole' magnet strip, and adhere the pieces with epoxy! When all else fails, epoxy to the rescue! Watch the video to see just how easy it is to apply this stuff :)
This clipboard is the bomb dot com. I'm so happy with it. And even happier that I can move it around or take it off when I don't want it up. Give it a try if you have anything at home to magnetize!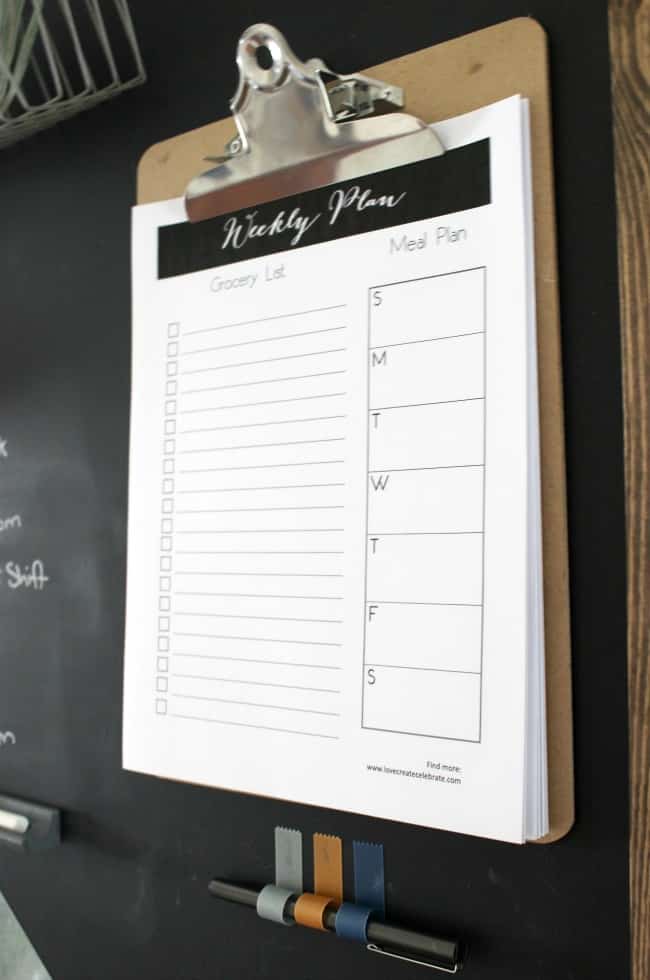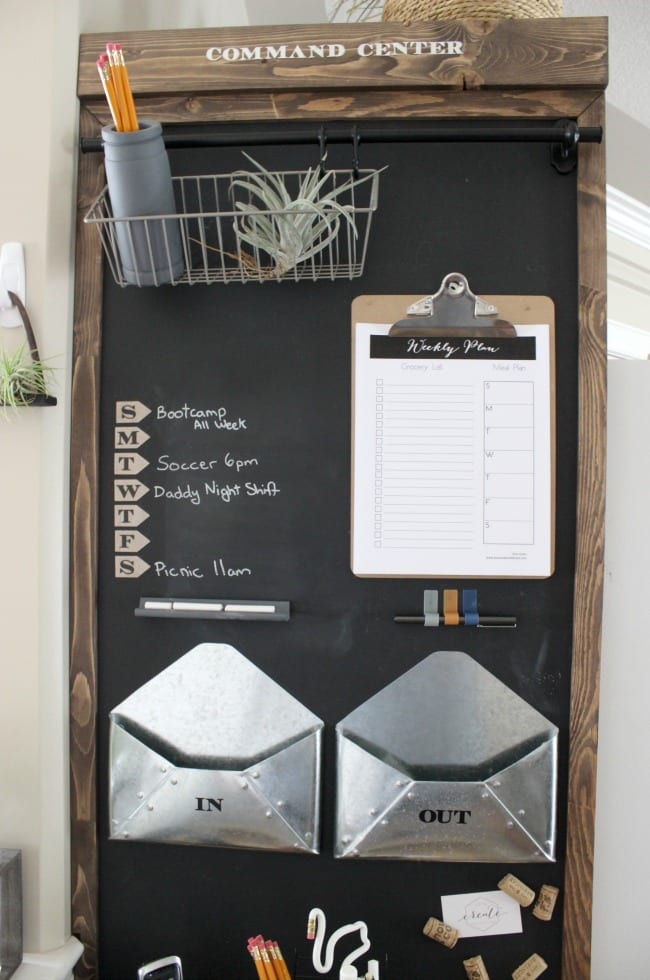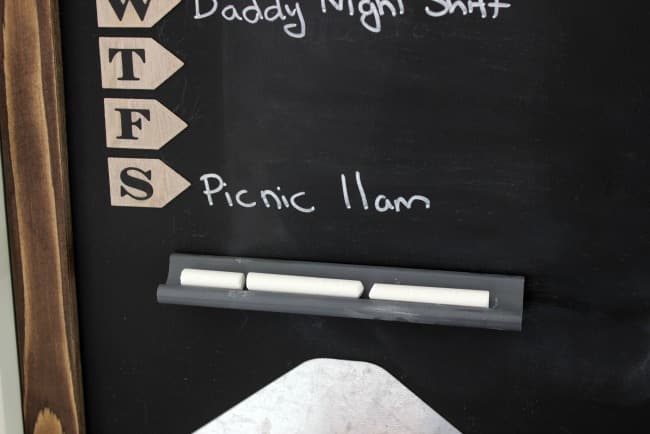 Light objects are MUCH easier to magnetize. If you're wondering how I did those wooden magnets, check out the post here!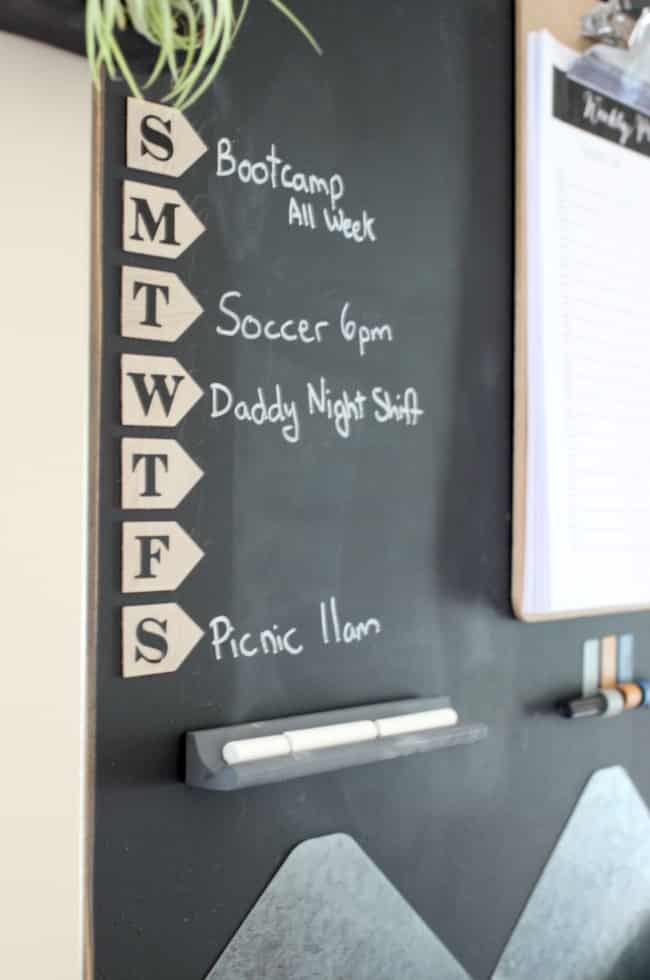 Find more great Command Center details here: