Easy Thank You Cards that anyone can make! These beautiful designs can be cut with the Cricut Joy and the card mat in less than 5 minutes!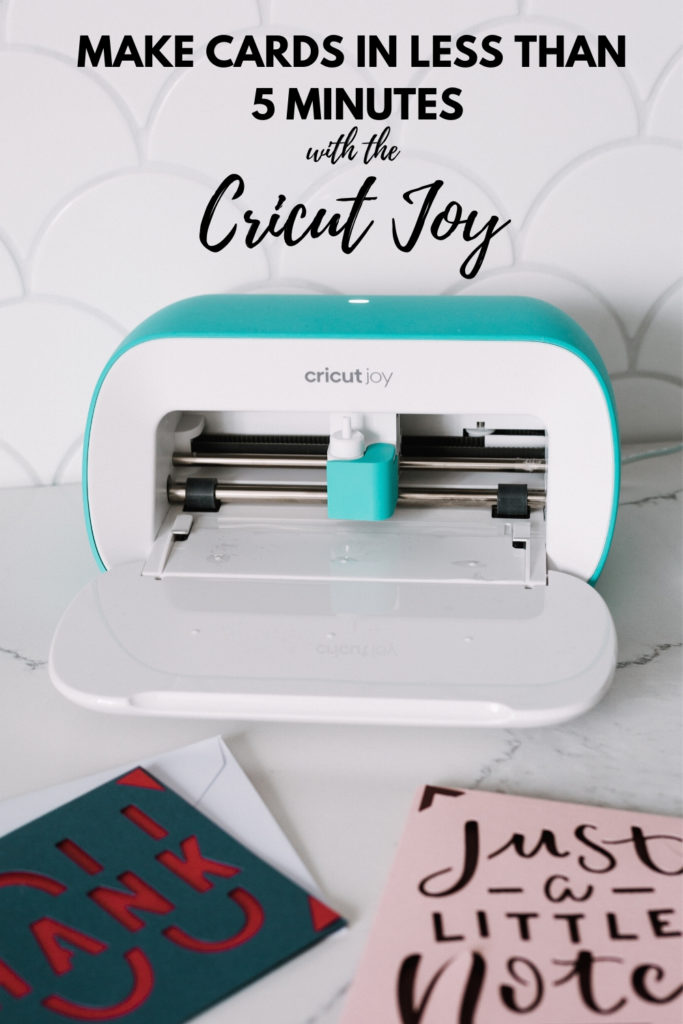 Do you still send cards? I used to be an avid scrapbooker! I made scrapbook pages for everything and cards for every occasion. I stopped making cards because I felt like they were too much work, but I still love giving them! I think I found a way to get back into it. I experimented with some easy thank you cards this week and loved it!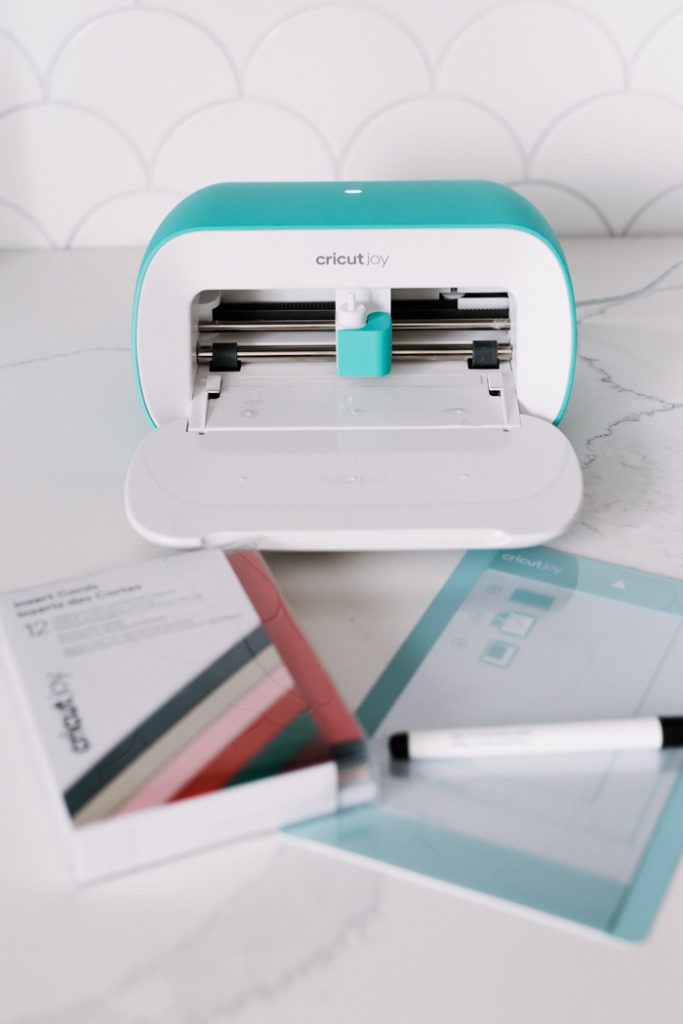 *This post was sponsored by Cricut and may contain affiliate links. As always, opinions are 100% my own. For more information, please see my disclosure page.*
If you have not heard of the Cricut Joy yet, it's the newest cutting machine from Cricut. It's a small, which means it's lightweight and portable and it's really easy to use.
I opened mine up today, learned how to use it, and had three beautiful cards made in less than 30 minutes.
My first ever Cricut Joy project is going to be a few thank you cards! With everything going on in the world today, Cricut asked us to help them spread some joy and I jumped at the chance!
I'm making cards today to give to a few local frontline workers. I'm actually using it a great opportunity to teach my kids about the people keeping us safe while we quarantine, and how we can help encourage them and say thank you. My kids are more than eager to help by drawing some fun pictures and writing their own messages inside too!
Materials Needed to Make Thank You Cards
How to Make Easy Thank You Cards with Your Cricut Joy
Start by opening the Cricut Design Space App. If you haven't used your machine yet, you will need to start by syncing it to the App. If you don't know how to do that, the Cricut Joy comes with a super simple guide to help you.
You can sync your machine to the computer, or an app on your Tablet or Phone. I'm using a tablet today for this demonstration.
Next, hit the drop down menu and select "Cricut Joy Insert Cards". This will bring up a whole menu of cards for any and all occasions!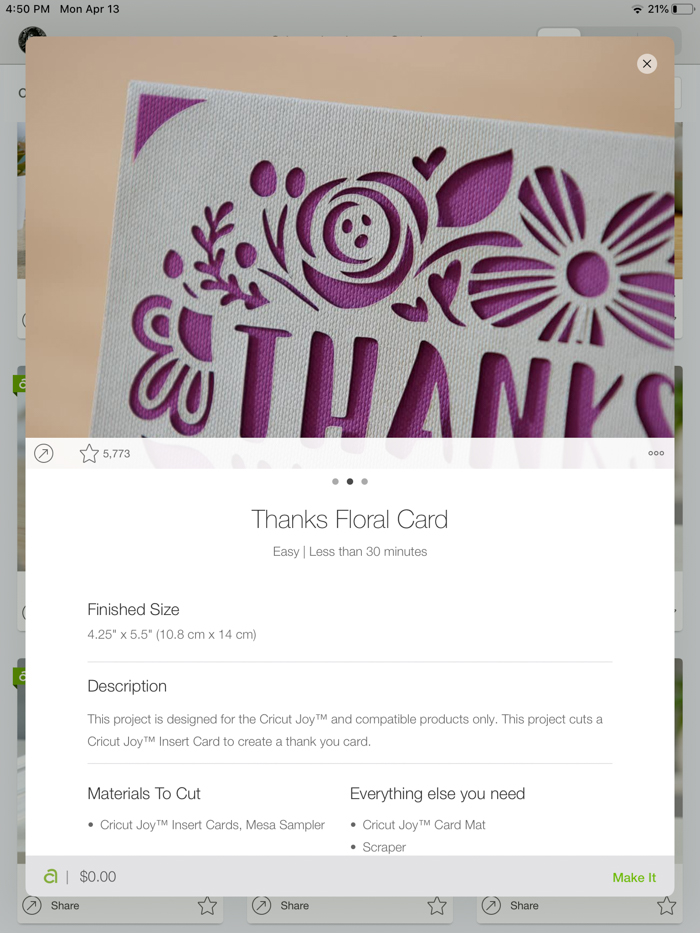 Here are the three thank you cards I chose to make today! I'm going to cut all three out of different colours from my card sample kit and show you how they all look. First, I'll walk you through how to make one card.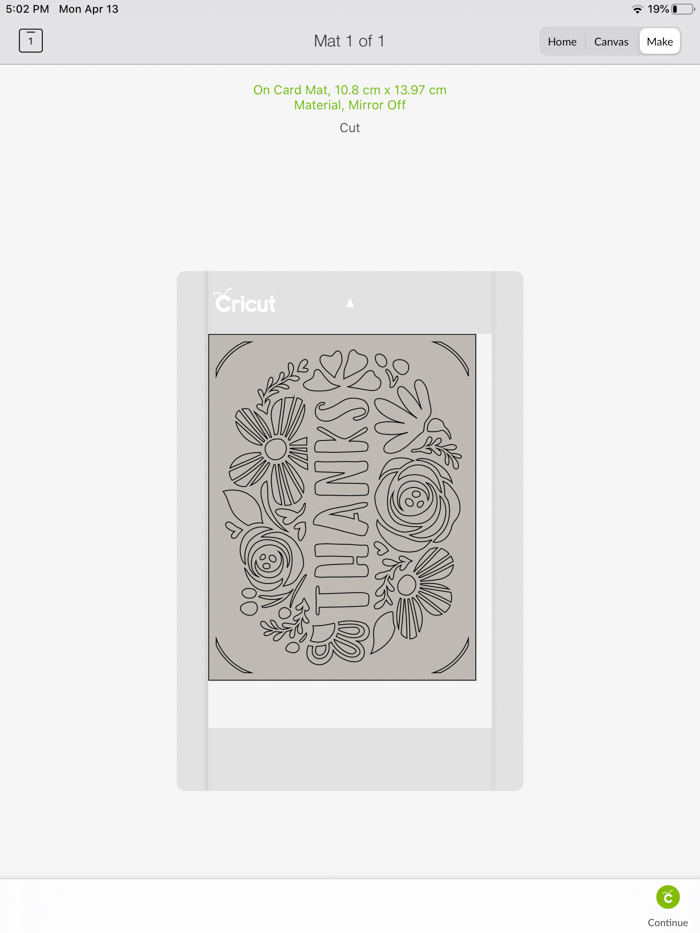 After you've chosen the card you want to make, hit "Make it" in the bottom right of your screen.
Next, you hit the continue button. When you do that, the screen will ask you what you are cutting, and you simple select "Cricut Insert Cards".
The Cricut Joy cutting mats are the most amazing part of this process! They have a flap on them that goes between the front and back of your card. So you can wrap your card around the flap, to protect the back side while you cut or draw on the front.
When you are ready, insert the card mat into the Cricut Joy, just by lightly pushing it into the rollers, and then hit "Go" on your app.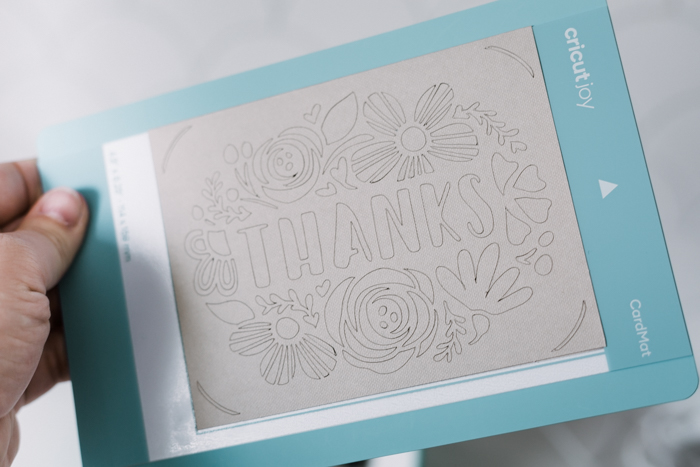 The machine will cut out even intricate designs in minutes. It's the exact size of one of these little cards so there's no fussing around with folding or placement.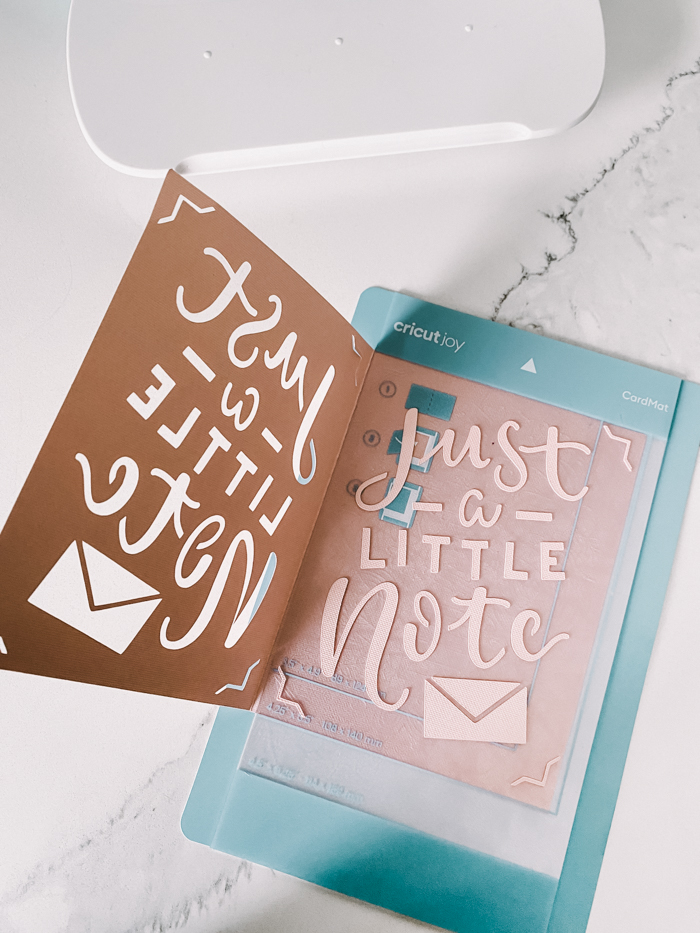 This is one of my other cards, but here I've pulled up the top half to show you. The cut pieces are still resting on the card mat, while the back of the card is still beautifully protected underneath.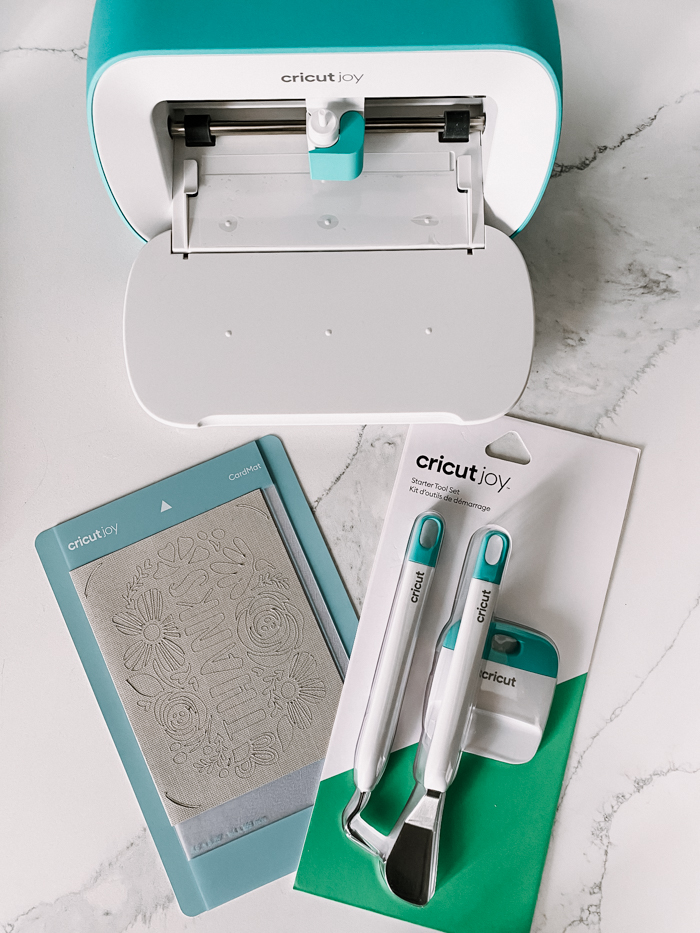 If you need help lifting a more intricate design, or removing the cut pieces from your card mat, the Cricut spatula is the perfect tool to help you do that.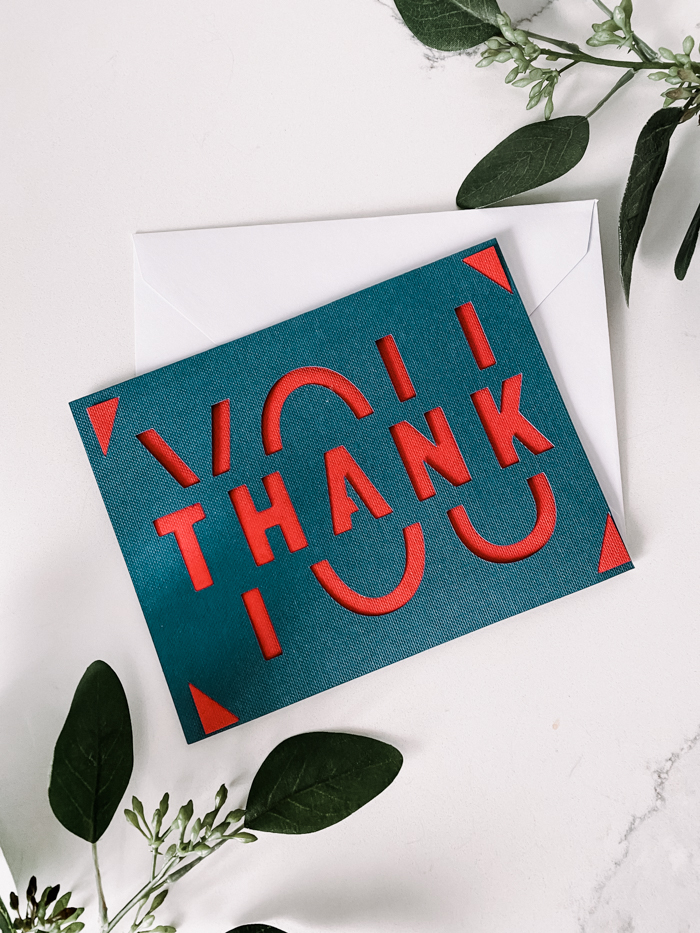 Once your card outline is done, all you have to is grab one of the insert pieces that came with the cards and put it in place.
All of the Cricut Insert Cards have small cuts in the corners so that you can insert the cardstock sheet by sliding all four corners into the corners of the cards.
The Finished Thank You Cards
I absolutely LOVE how these cards turned out. They are beautiful, and they only took five minutes! I can finally get back into making homemade cards without losing my whole day!
My kids were already adding their artwork, and soon these cards will be out the door and on their way to some very deserving front line workers!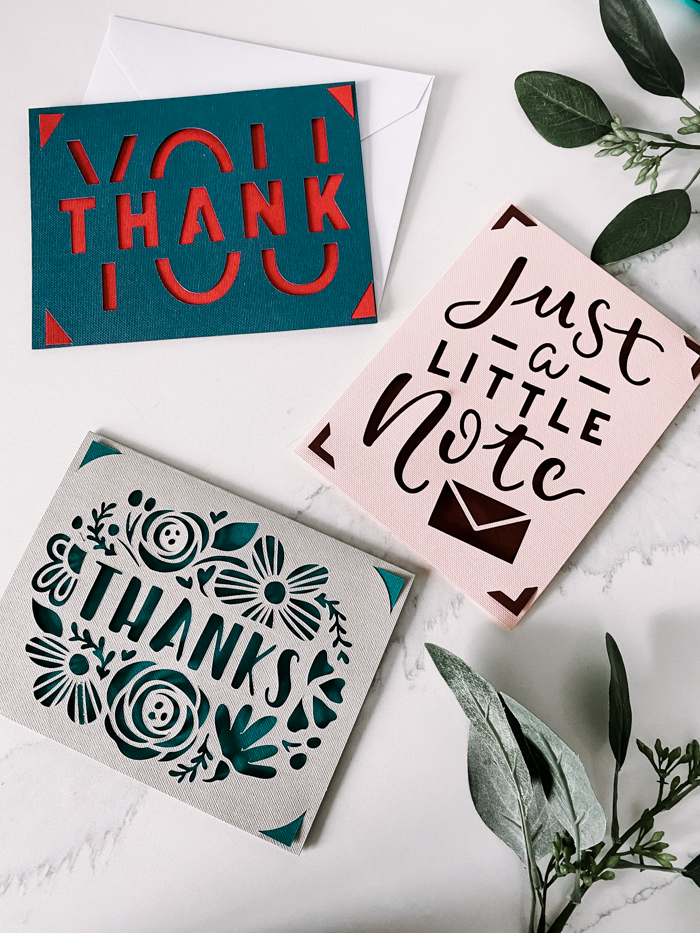 You can find ALL of our crafty Cricut projects by visiting our CREATE page!
Cricut. All opinions are 100% mine.
This is a sponsored post written by me on behalf of