Easy dollar store DIY Desk Organizer. Make this simple dollar store desk organizer in minutes to organize your office space!
I did a deep clean of my office recently. Deep cleaning meant purging, reorganizing, and finding new storage solutions for everything that needed a home. This is exactly what prompted me to make this simple DIY desk organizer!
This project is one of six office organization ideas we made, and it's a quick and inexpensive hack that I did along with other dollar store projects to organize our home office! This one was one of my favourite projects from the group, and I'm excited to share it with you!
How to Make a Dollar Store Desk Organizer
Materials Needed
Dollar Store Wooden Trays
Dollar Store Wooden Blocks
Dollar Store Cork Sheets
Step-by-step Tutorial for my DIY Desk Organizer
This project involves creating a DIY desk organizer for all of those pen, pencils, and knick knacks that end up all over your desk. To make the project, I'm using cork sheets, wooden trays and wooden blocks that I picked up at the Dollar Store.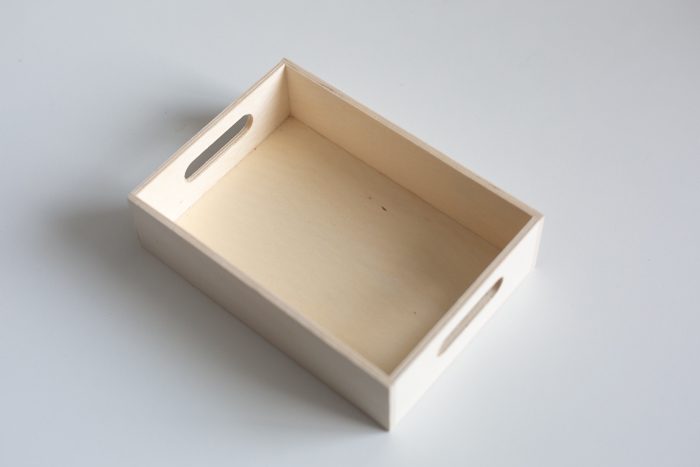 The first step to this new project was giving everything a nice white coat of paint. Obviously, you can choose any colour of paint, or even stain these wooden pieces in a stain that looks good against the colour of the cork sheets.
When I originally bought this tray and these cubes, I had noticed that the cubes fit exactly into the width of this tray. The problem was that when they were in there, I hated the way that you could see the handles on the side and also the way that you could see the handles when you were looking through the tray.
I didn't think that looked very clean or very modern, so I decided to move the boxes forward slightly so that you wouldn't see the handles from the inside and it would give me an extra little storage space at the back for taller items. Then I used another tray, that I hadn't painted, to elevate the entire piece.
I hadn't painted the second tray because I didn't know I was going to use it at first, but I don't think you need to, since it's gonna be entirely hidden, as you'll see in a minute.
Next, I cut pieces of the cork board so that it could wrap around both trays to give my desk organizer a little upgrade. All that was left to do was glue all of these pieces together using my favourite fast drying glue, and then my DIY desk organizer was done!.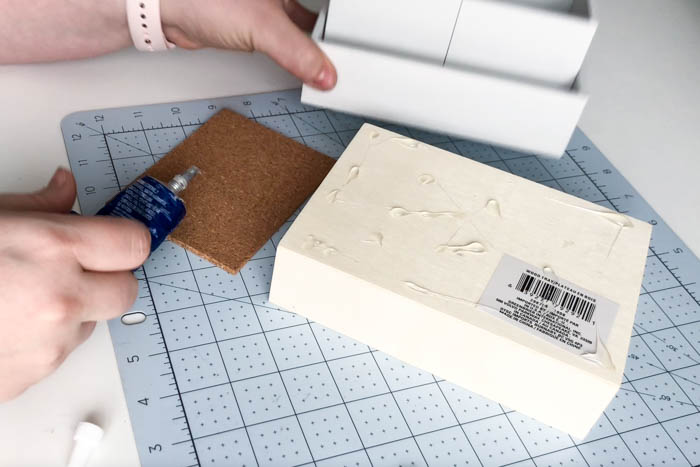 Finished DIY Desk Organizer
That's it! Add some stationary and some pins to your cork and you have a beautiful new DIY desk organizer for your work from home space (or your kids' craft desk if they steal it from you).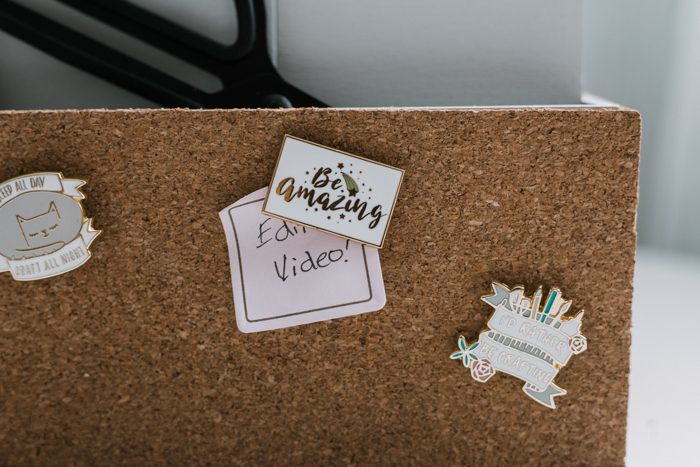 I love how it turned out! It's functional and looks pretty and has been sitting on my desk for the past 3 years, still looking as good as it did the day I made it!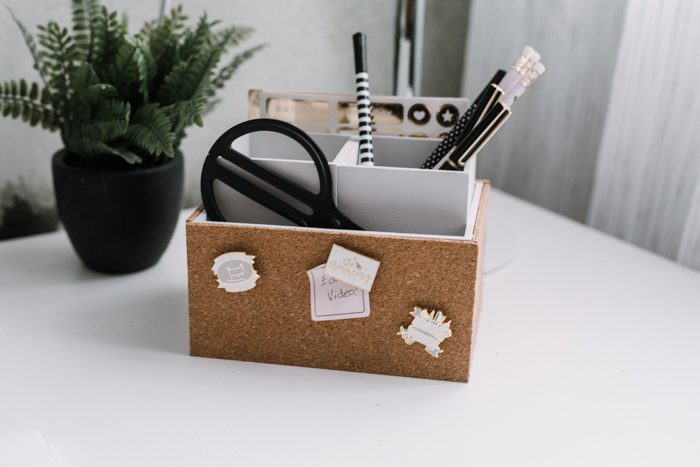 More Dollar Store Office Projects
This desk organizer was one of 6 projects I did to organize my office using dollar store supplies. Check out the video below to see how I made the other 5 quick and easy projects!
Don't forget to subscribe to our YouTube channel for more great dollar store DIYs!
For more great dollar store DIY ideas, check out this beautiful calendar display!