Remember those recent leather scraps I acquired??
I found another use for them!
I saw a photograph of some camera straps that someone was selling for DSLR cameras and I thought, "I could make that!"
So I did! And here's how:
Start by downloading this template (below) to use with the instructions:
Materials:
Scarf
Fabric Scissors
Leather
2 Split Rings
2 Chain Closures
Sewing Machine
Leather Needle
Polyester Thread
1. Grab an old scarf to make into the strap. Using your fabric scissors, cut the scarf to the appropriate length. I made mine so that the scarf is just above my hips when over my shoulders.
2. Using the template above, trace the leather strap pattern twice onto your leather with marker, chalk or a fabric pen. Cut out the shapes. Make sure that when you fold them, they fit perfectly on top of one another.
3. Put your chain closures onto your split rings. Slide the split rings into the middle of your leather strap pieces.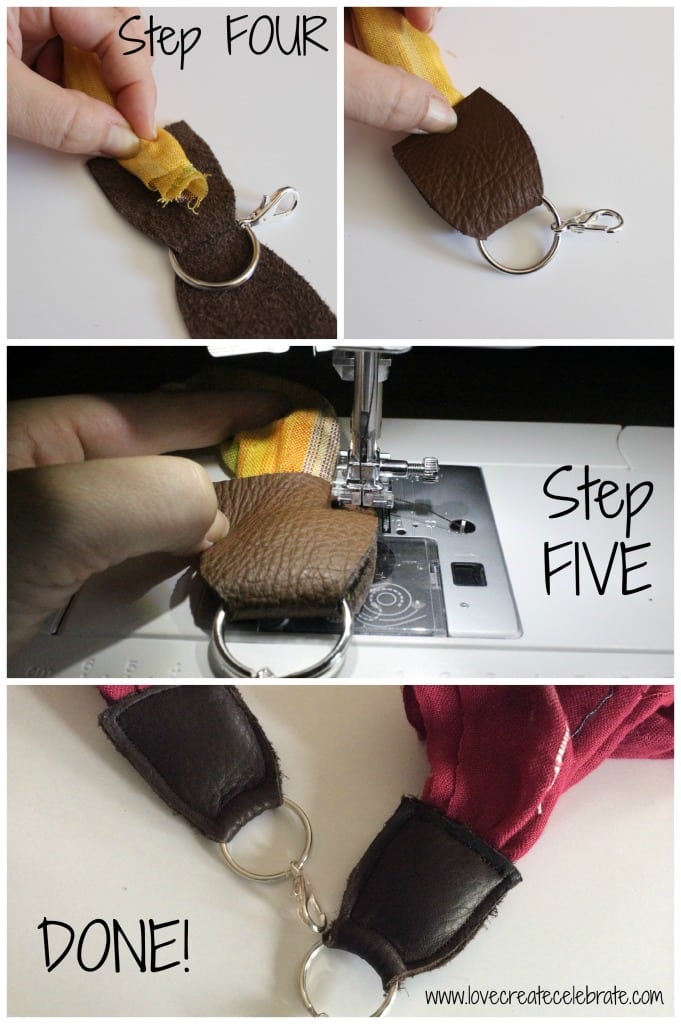 4. Fold your scarf using an accordion fold, and place it in the centre of the leather strap piece. Fold the other half of the leather so that it fits perfectly on top and covers the scarf at the sides and the bottom.
5. With your sewing machine, stitch around the edge of the leather. You will have to guide the leather (unless you put tape on the pressure foot) to bring it through. Make sure you use a leather needle and thick thread (I used polyester thread). If you don't have a leather needle, consider hand-stitching the leather pieces.
DONE!
Now you have a beautiful new camera strap!
Hope you enjoyed this tutorial.
As always, if there are any questions, please ask!
{xoxo}