Got extra toilet paper rolls for crafts? Here's how you can make some quick and easy toilet paper roll DIY gift wrap!
I'm not a hoarder. I purge every single season, and rearrange rooms every month. But one thing that always seems to pile up, is craft supplies. I probably have a closet full of 30 toilet paper rolls right now! I always feel like, if I don't use it, my kiddos eventually will! But I was looking for a creative way to share a Christmas gift, and I thought my Toilet Paper Roll DIY Gift Wrap just might be the answer!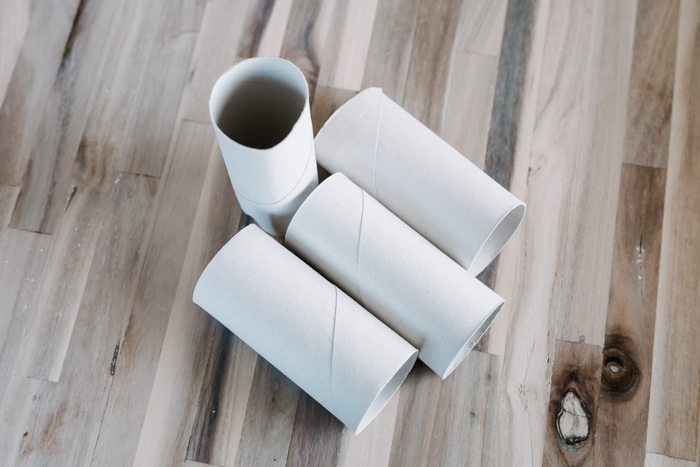 *This post may contain affiliate links. When you buy a product through one of our links, we get a commission at no cost to you! Thank you for supporting our blog so that we can continue to bring you posts like these. For more information, please see our disclosure page.*
I'm trying to teach my kids a lot about reusing and recycling things right now, which is another reason I'm hoarding things like toilet paper rolls.
Before I made this gift wrap, I actually let my kids go to town with colourful paints and some construction paper to make their own toilet paper roll stamping creations, and they absolutely loved it!
If you use toilet paper at your house, you can probably do this whole project for next to nothing! lol.
How to Make Toilet Paper Roll Wrapping Paper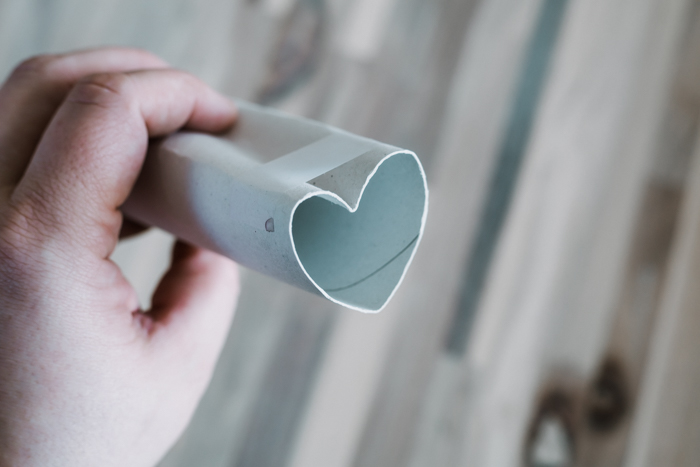 The first step is to shape your toilet paper rolls. You can just use regular circles, or you can shape them into hearts, or stars or ovals.
I loves shaping them into ovals with points at either end, because you could overlap them beautifully to look like flower petals (as you will see below).
Next, dip your toilet paper roll into the paint and stamp your designs onto the paper.
Quick tip, if you're making a random pattern, like I did, don't space out your shapes too much, or you don't see much of the pattern on your gift box.
Even the picture on the right above looks beautifully spaces from here, but if you're wrapping a box, and only seeing a small section (e.g. 8 x 10), you can imagine how you would only end up seeing 5 or so stamps and it wouldn't look evenly spaced.
Once I figured out the ideal spacing, it was smooth sailing. Only takes a few minutes to stamp, and a few minutes for the paint to dry. You can visit my "#stayhomeandDIY" saved highlight on Instagram for more video!
Finished DIY Toilet Paper Roll Gift Wrap
I really really love how this turned out! I would give these out as birthday gifts or Christmas gifts. I actually made extra and just rolled it up and stored it with my other wrapping paper so that I'd be able to use it again for the next gift wrapping session.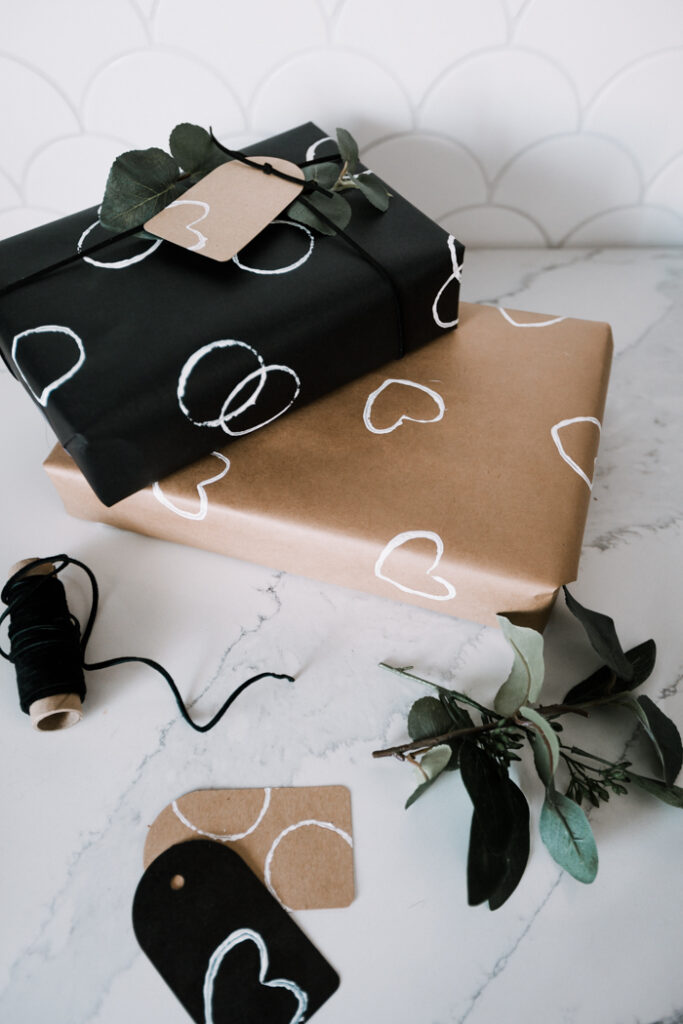 Below is an example of a stencil I did with pointed ovals as petals. LOVED that design and how cute it looks on the outside.
If you have kraft paper gift tags, you can also use the toilet paper rolls to stamp those and write your message overtop with pen or marker afterwards.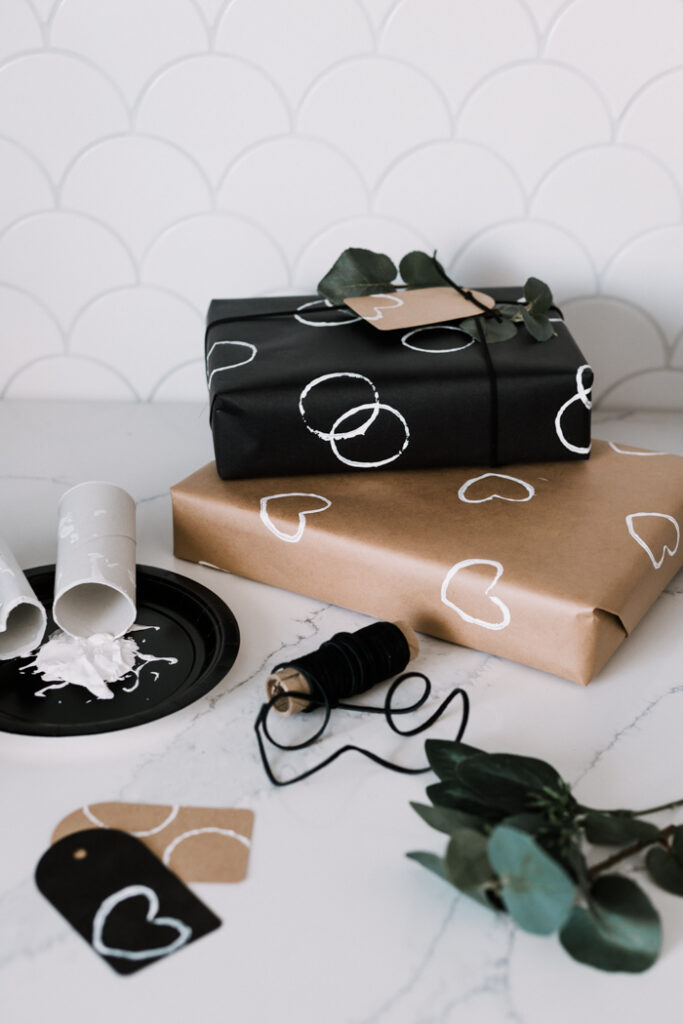 I used simple dried/faux eucalyptus and some leather cording to decorate the boxes and tie everything together.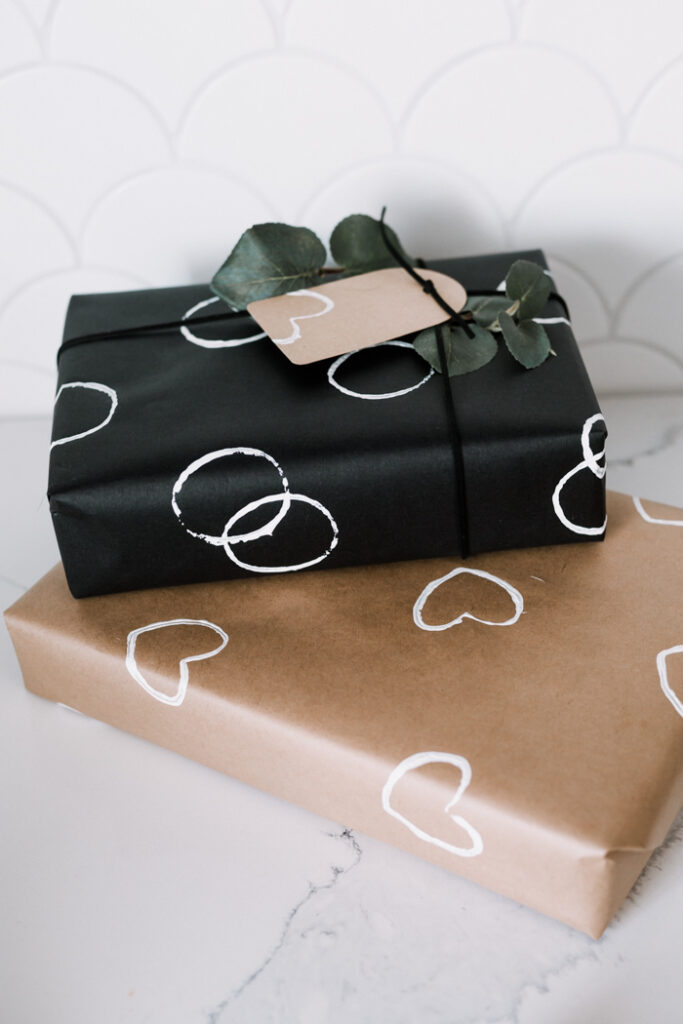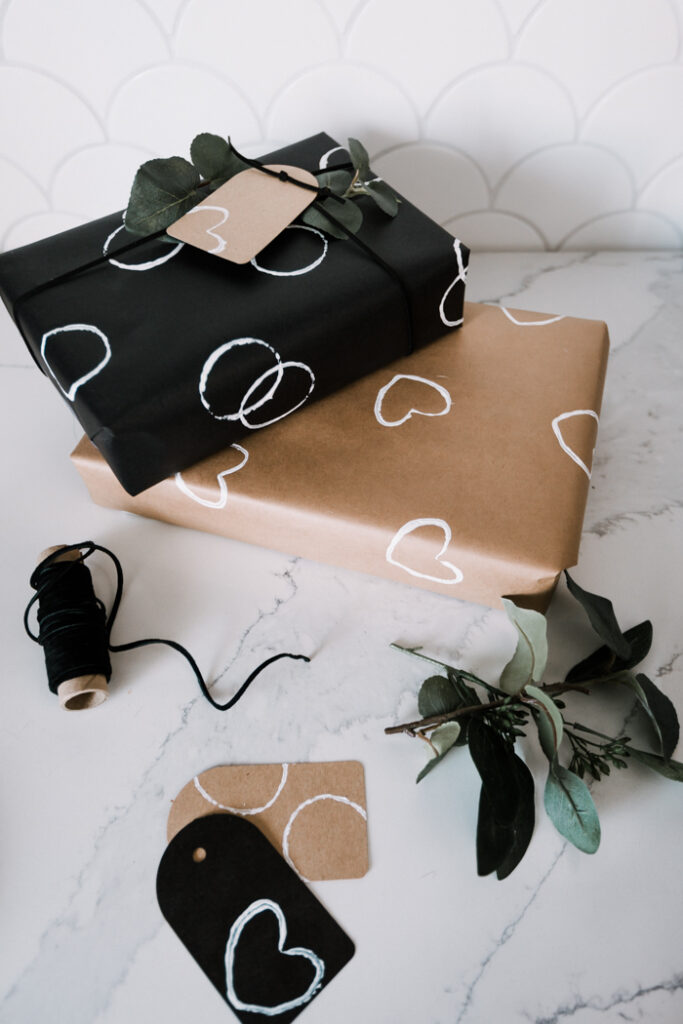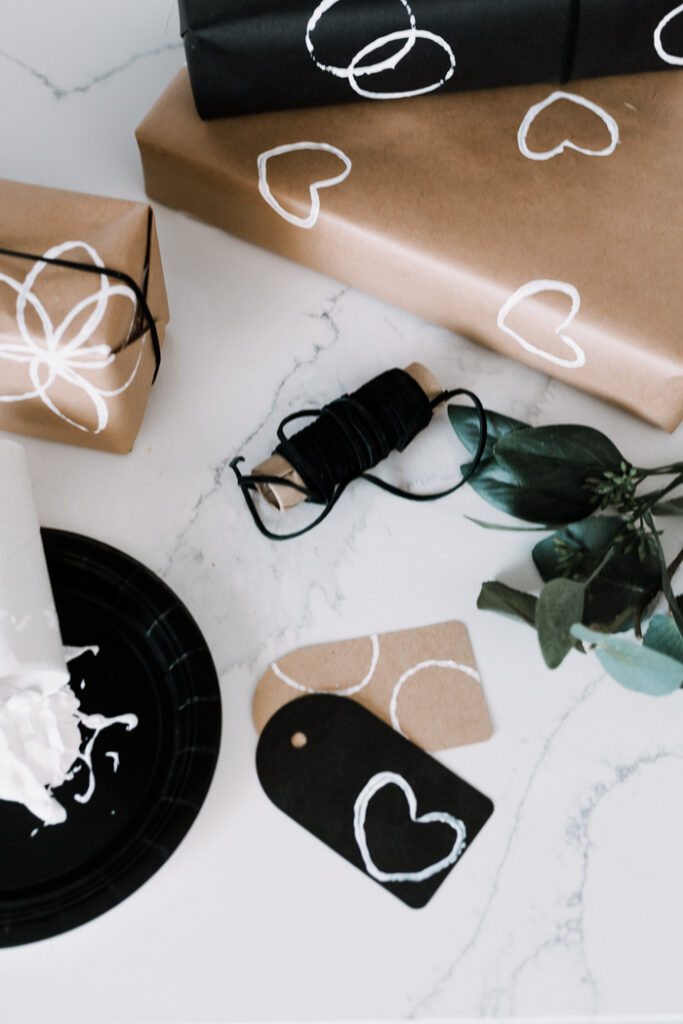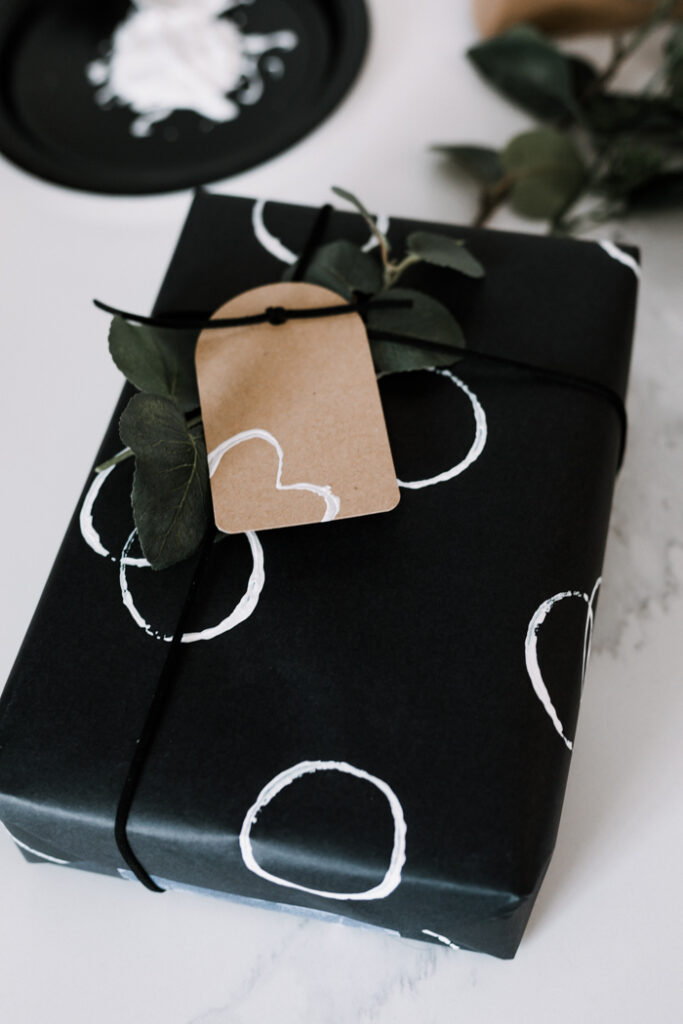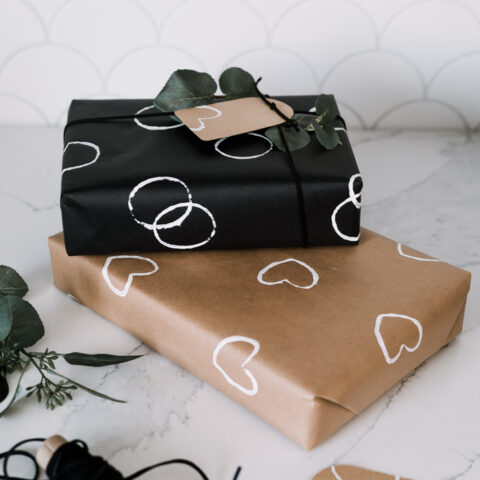 Toilet Paper Roll Gift Wrap
Got extra toilet paper rolls for crafts? Here's how you can make some quick and easy toilet paper roll DIY gift wrap!
Materials
Toilet Paper Rolls
Paint
Tape
Kraft paper
Gift tags (optional)
Pieces to decorate with (greenery, leather cording, etc.)
Instructions
Fold toilet paper rolls into shapes (e.g. hearts, stars, or ovals), and tape in place if needed
Dip toilet paper rolls in paint and stamp on kraft paper. Let dry.
When dry, wrap gifts with kraft paper.
Recommended Products
As an Amazon Associate and member of other affiliate programs, I earn from qualifying purchases.
Looking for more great gift wrap ideas? Here are my favourite dollar store mini wreaths that are perfect for gift wrap!
If you're looking for some eco-friendly gift wrap ideas, these ideas for keeping the environment in mind, while still making gorgeous gift wrap will help make your Christmas memorable!