Make your own modern DIY nutcracker using dollar store supplies! These cheap Dollar Store nutcrackers get a whole new life with spray paint, making them the perfect holiday decor item.
The holidays are here and we're sharing some of our favourite DIYs! It's become a bit of a tradition for me to pop into the dollar store and pick out some items to flip into beautiful modern Christmas decorations, and these simple DIY nutcrackers are one of my favourites!
Why a Nutcracker Soldier at Christmas?
Nutcracker statues are most commonly made to look like soldiers. They are said to be symbols of good luck that keep us safe from malevolent spirits and protect our homes. Over the years they have been a staple decor item for the Christmas holidays!
Can you really crack a nut with a Nutcracker?
The short answer is yes if you buy one that is a functioning nutcracker. However, nowadays the nutcracker is mostly just used for decoration during the holiday season, and these dollar store ones are definitely not functional ones.
How to Make a Modern DIY Nutcracker
I found these little nutcrackers at our dollar store and loved them right away. Honestly, if I was using natural woods in my decor this year, I might have just left them exactly as they were because they are so cute already.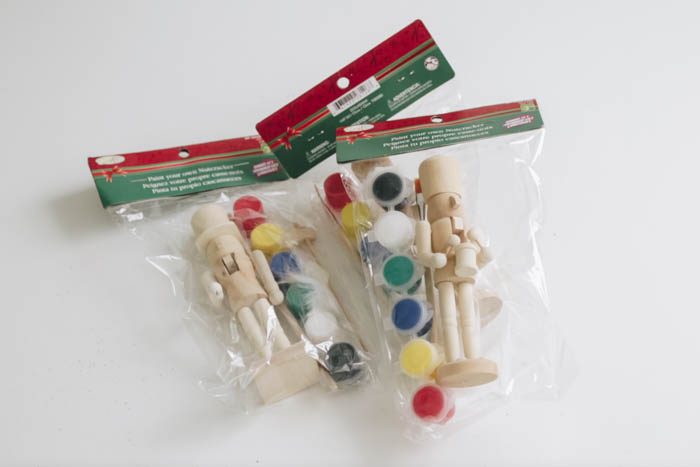 Instead, I decided to do a really quick DIY with them. I've seen some really beautiful modern-looking white nutcrackers in stores for a lot more money than the money I spent at the dollar store. I decided to try my hand at making some of those.
*This post may contain affiliate links. When you buy a product through one of our links, we get a commission at no cost to you! Thank you for supporting our blog so that we can continue to bring you posts like these. For more information, please see our disclosure page.*
Supplies Needed
I set them up on a piece of scrap wood and used white spray to paint all three. It took three coats of spray paint total to cover these DIY nutcrackers completely.
You have to be careful to turn them upside down and sideways to get inside all of the little wooden cracks.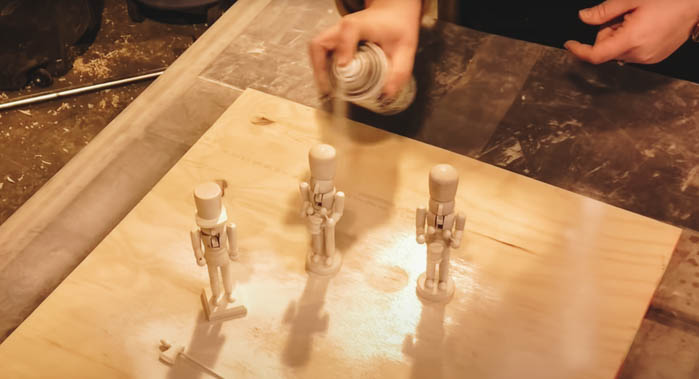 I can barely call this one a DIY because all I did was spray paint them, but I really think it makes for a totally new look on these nutcrackers.
These little white nutcrackers also ended up as some of our desk decor and I love how they look on these shelves. So cute for the holidays!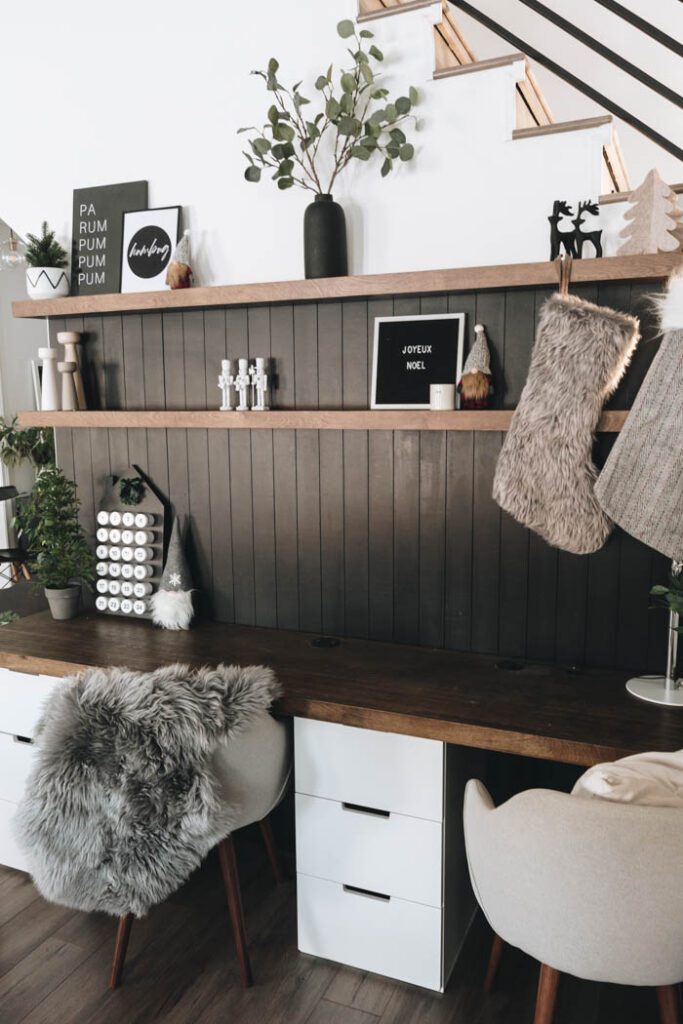 Video Tutorial for these DIY Nutcrackers
This Christmas video about my modern holiday Dollar store DIYs is one of my absolute favourites! I shared how I made these DIY Nutcrackers, and also five other modern holiday DIY ideas!
Honestly these holiday DIYs are all things that I will use year after year, and they are all so easy to make! Enjoy the video!