This post has been a loooong time coming! A few weeks ago on Instagram, I had someone ask me if I had ever shared the plans for our fireplace and built-in bench. We finished that fireplace almost a year and a half ago. It was the very first project we tackled when we moved into this home. Buuuuut… no, lol. No we had not shared the plans. Why? I have no idea! Then I realized that I also never shared how to upholster a bench after we finished that corner piece. So today, I'm finally sharing my quick and easy upholstery project.
*This post may contain affiliate links. When you buy a product through one of my links, I get a commission at no cost to you! Thanks for supporting my blog so I can continue to bring you posts like these. For more info, please see my disclosure page.*
This is the spot that our bench seat was going in. We built the fireplace and bench specifically to hold all of our electronics and hide all of the wiring, but I was most excited about having a little bench for the kids to hang out on or read. Before learning how to upholster a bench seat, I had only ever tackled one beginner chair project. But that project turned out great, so we couldn't really go wrong with this one… right?!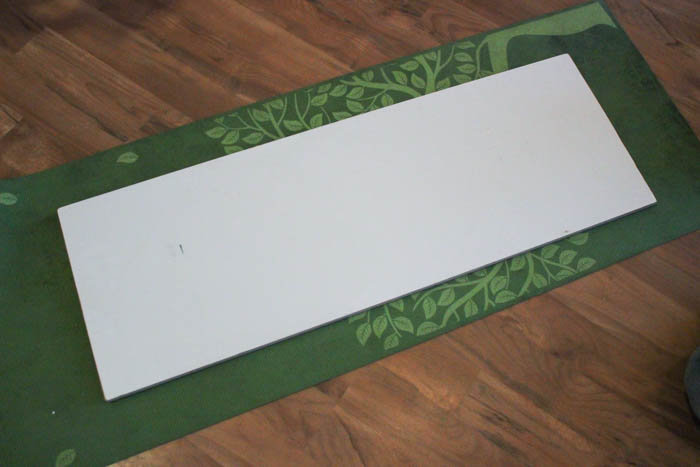 Everything you need to upholster a bench seat:
Particle Board (cut to the size of your bench)
Foam Cushioning (3″ thick and cut to the size of your bench)
Craft Batting
Cotton Fabric
Staple Gun
How to Upholster a Bench Seat:
I vividly remember when we were making this bench seat. It was a last minute project that had to get done. It was late, and our girls were full of energy! I told my husband, I think I'm going to call this post "How to upholster a bench seat in less than an hour with toddlers crawling all over you", lol. If I can do it that quickly in those conditions, you can to! lol.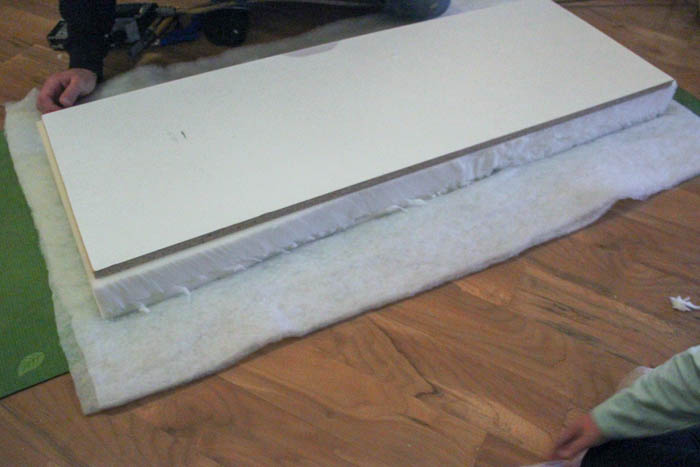 If you haven't done so already, the first step is to cut your particle board down to the size of your bench seat. Once you've done that, you can also cut your foam to the size of your particle board.
Our bench seat is for a built-in, but you could easily do this for any bench or seat if you are building something, or find something at the thrift store to fix up!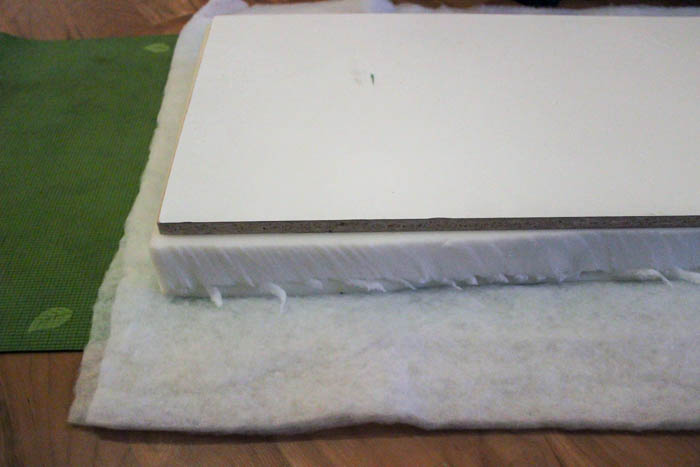 Next you want to cut your batting, leaving at least three inches on all sides so that you can fold it over after. . We chose to double the batting for extra comfort and flexibilty. The batting fills up the corners of the cushion and adds a rounded appearance which is perfect for our seat.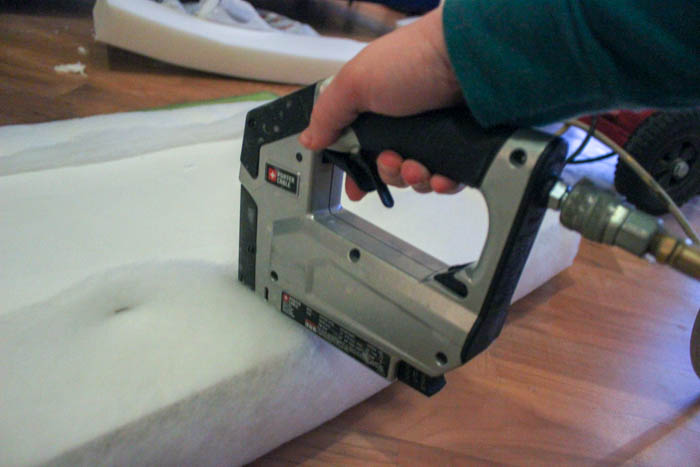 Once you have the foam and particle board in place, fold over your batting and staple it to the back of your particle board (or the bottom of your seat cushion.
Finally, cut your cotton fabric, making sure that you have at least four inches on all sides to fold over and cover everything. Staple one side down. For every subsequent side, make sure that you pull the fabric tight before stapling.
When it comes to the corners of your bench seat, we tried to get the fabric pulled from all three angles (middle, left and right). Once the fabric is pulled tight and the corner doesn't have any wrinkles, you can staple it in place. You may want to tackle the corners before you staple the rest of the edges to give you more flexibility.
That's all! That built-in bench was a huge part of our living room renovation, and I'm so happy with how it turned out. I've caught my girls curled up in that spot reading books, exactly how I imagined they would.
Find all of our Fireplace Surround Build Plans here!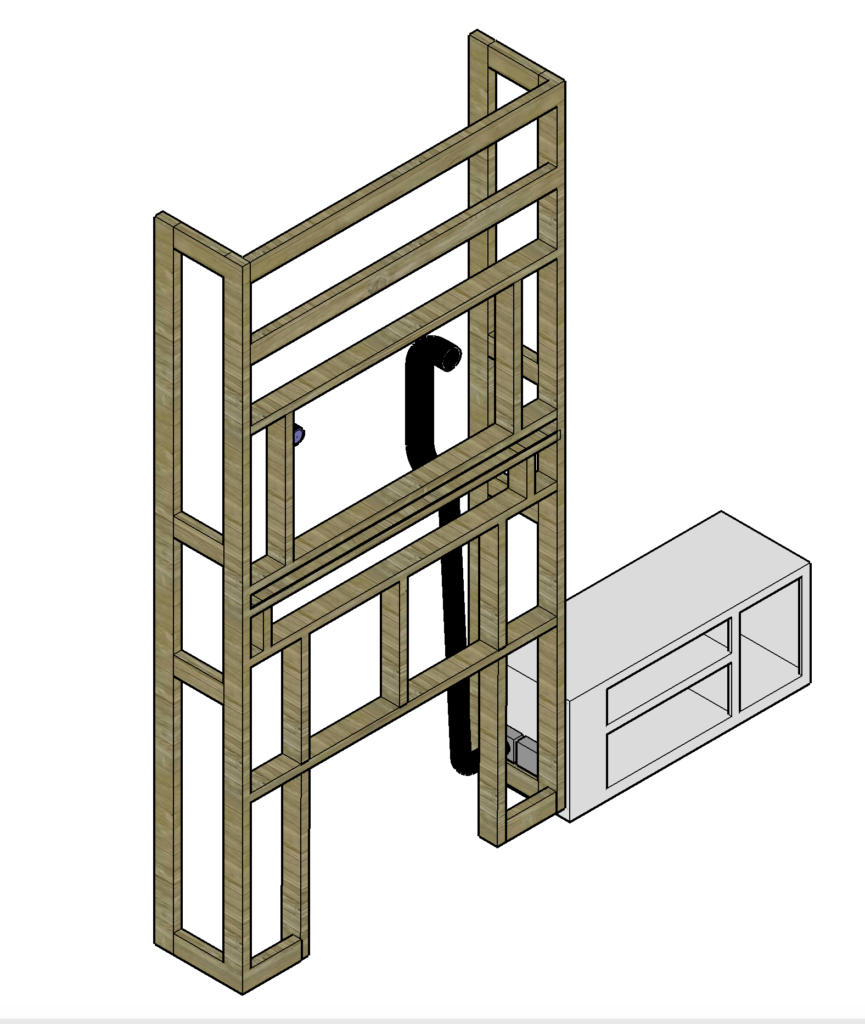 Don't forget to check out the rest of the Living Room Renovation too!