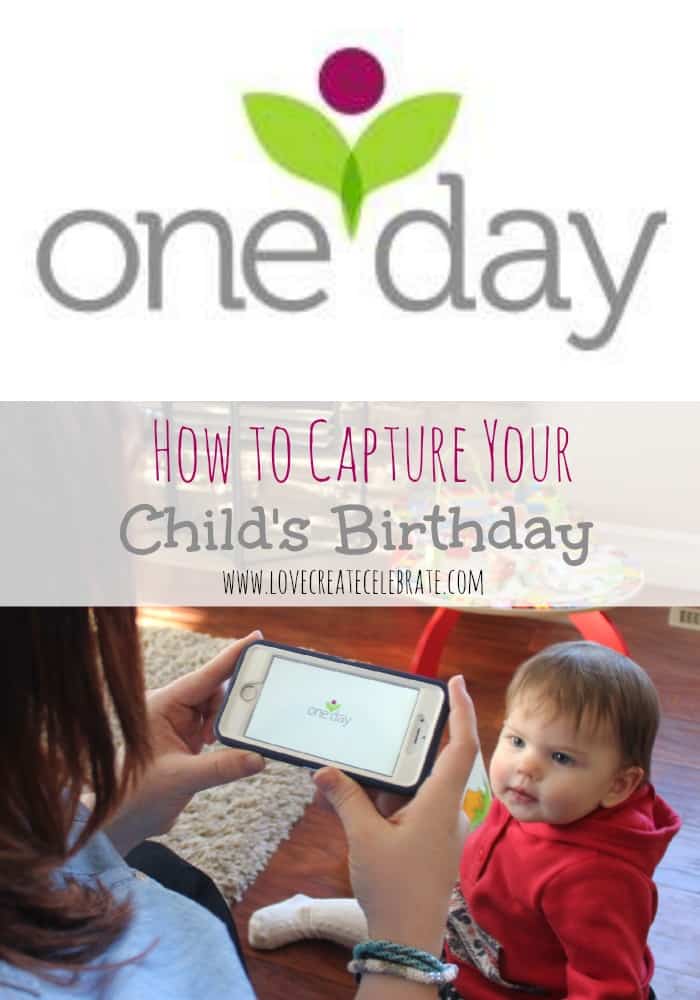 Have you ever thought about how you are going to capture your child's important days?
These days we are all taking photos and videos on our phones and tablets, but the One Day App has made it SO easy to turn those moments into memories.
As soon as I heard about the One Day App, I KNEW I would be the perfect way to record the moments of my daughter's 1st birthday!
We had already finished the party, and the family visits, and the big cake! Her actual birthday – it was all about her! Moments that mom and dad could share with her, moments that show off her milestones, moments that I want remembered forever.
Here is the video I made of our daughter; all recorded using the One Day App, while it was just the three of us, on her birthday:
Some of the memories we captured including her FIRST proper climb down a stair, the amount of snow we had on the ground for her birthday (for a family snowshoe!), and her love of books!
Things I loved about the One Day App are that I could record ALL DAY LONG and then delete the videos I didn't like or didn't work, and that once the video is complete, it was super simple to upload the video and share it with friends and family on facebook, twitter, by text, or by e-mail.
The app features lists of questions for all ages, seasons, and holidays (e.g. Christmas and New Years) that are updated and added to regularly. The questions make it very easy to narrow your focus, and concentrate on capturing adorable videos of your little ones, rather than thinking up scripts and ideas! The app was very user friendly, and I'd recommend it to anyone hoping to capture their little ones in action. It was a great way to capture the memories of our baby girl's first birthday!
The One Day App is ready for IOS devices right now, and coming for Android devices in February 2015. Did I mention it's FREE!!! Go download it now, and let me know what you think :) How will YOU capture your child's birthday?
One Day is also giving away a $150 Visa Gift Card to one lucky blog reader. Enter today! Contest closes February 12th.
{xoxo}
*This post was sponsored by One Day App. As always, all opinions are 100% my own. For more information please read my disclosure policy*