Sharing a "real life" look into our home, mid-renovation! This is our Home Tour 2019!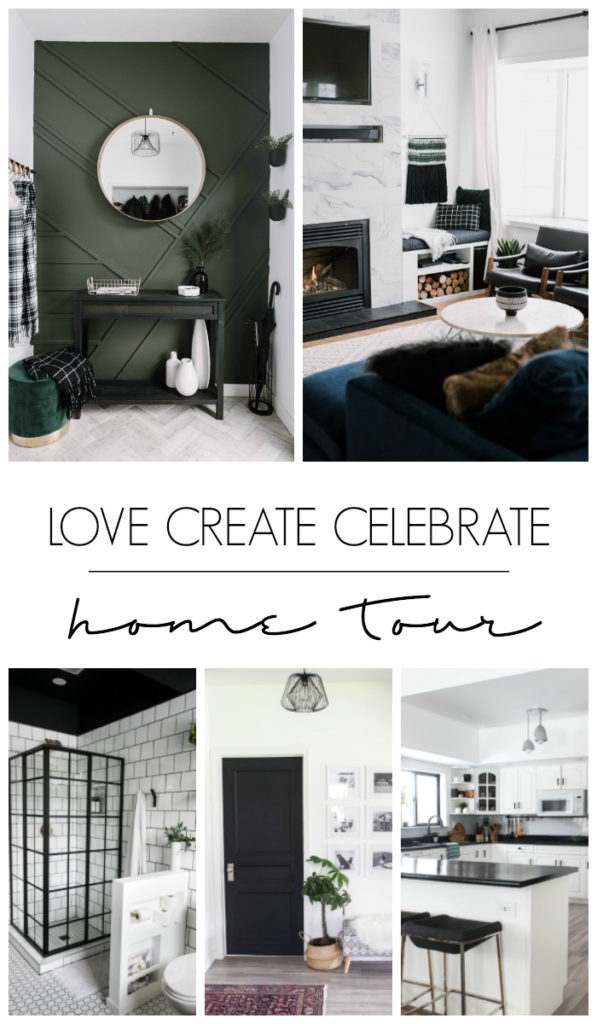 Alright, you guys have been asking for it. When I sent out a survey asking readers what they wanted to see from Love Create Celebrate in 2019, the highest response by far was for a full home tour! I honestly have wanted to share this home tour for a long time but a few things have made me apprehensive.
For one, I wanted to show a "real" home tour, which meant that the counters in my kitchen wouldn't look as clean and clear as the counters did on reveal day, the entry would show a couple of additions that made the space more functional for us, etc, etc. But also, it would mean showing the reno "mess". The boxes in the middle of the floor, and the trim that didn't get finished even though the bathroom was "revealed" six months ago. AND the rooms in their original state! Even though my Instagram page looks pretty, there are a TON of spaces that haven't been touched yet and there's a massive amount of work to do before our home looks cohesive.
With that said, I'm diving in anyway! Because I want to watch our home change over time and I want you guys to see the progress and follow along with us!
Our Home Tour 2019:
A closer look at the rooms in our Home Tour: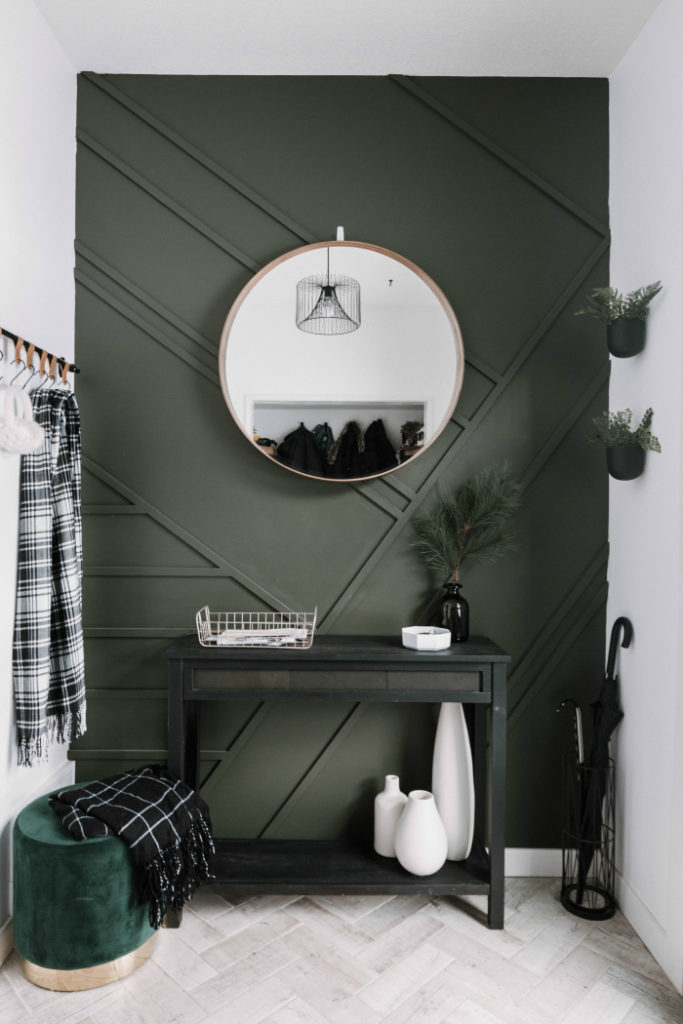 I think our modern entry renovation was the first project to "put us on the map" blog wise, lol. This was such a fun space to design and made a HUGE difference to the overall feel of the home. It's amazing how much an entry can set the tone for the entire house. It somehow all felt more cohesive – even with the mix of out-dated and modern spaces.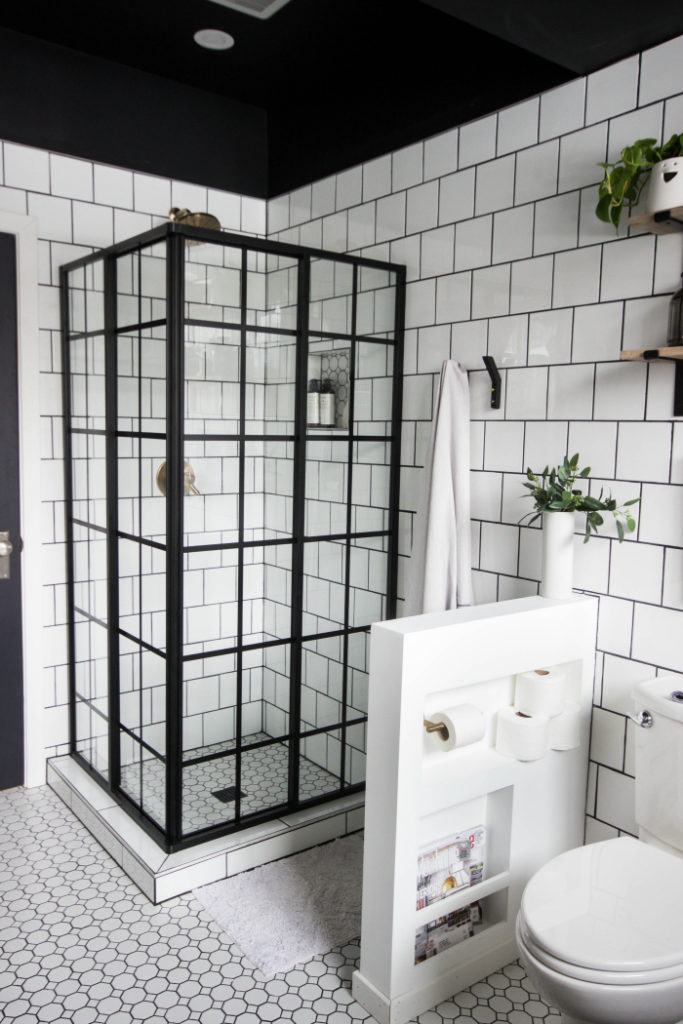 Our bathroom renovation was easily the biggest room renovation we've taken on. There are so many hours of sweat equity put into this space! But it was necessary for a lot of reasons, and the overall design is not only beautiful, but a zillion (approx.) times more functional for our family.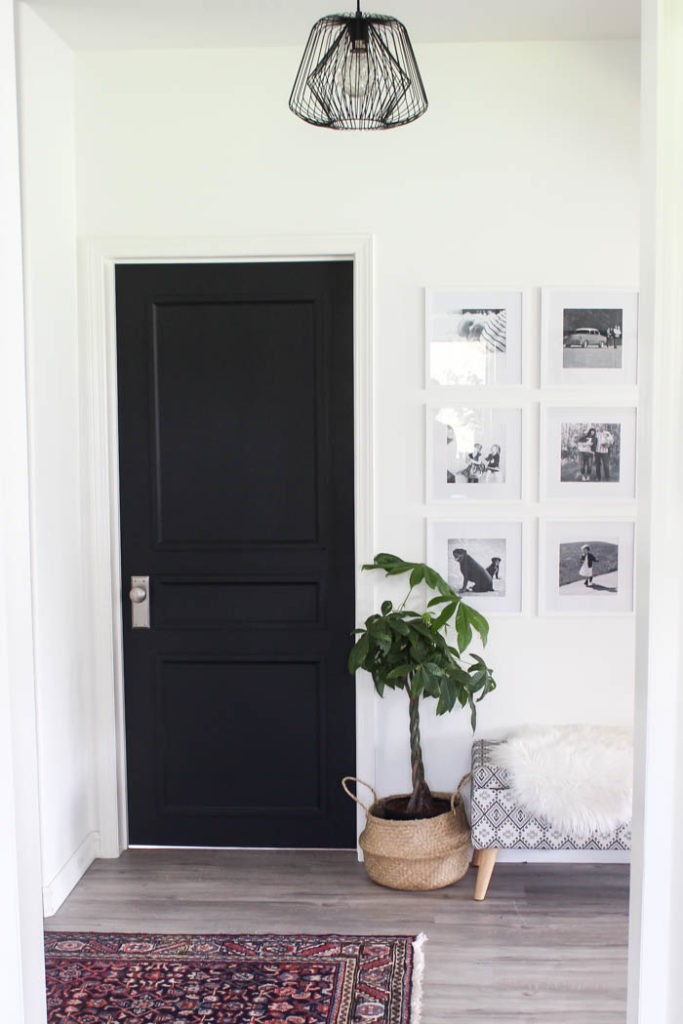 Hallways are always overlooked. There is so much you can do in a hallway to make an entire floor feel more "finished". We did a simple update to the hallway doors that completely changed the look and feel of the space, and only took an afternoon. Add a gallery wall, some hooks, benches or stools, and greenery and voilà! This budget-friendly update was well worth it!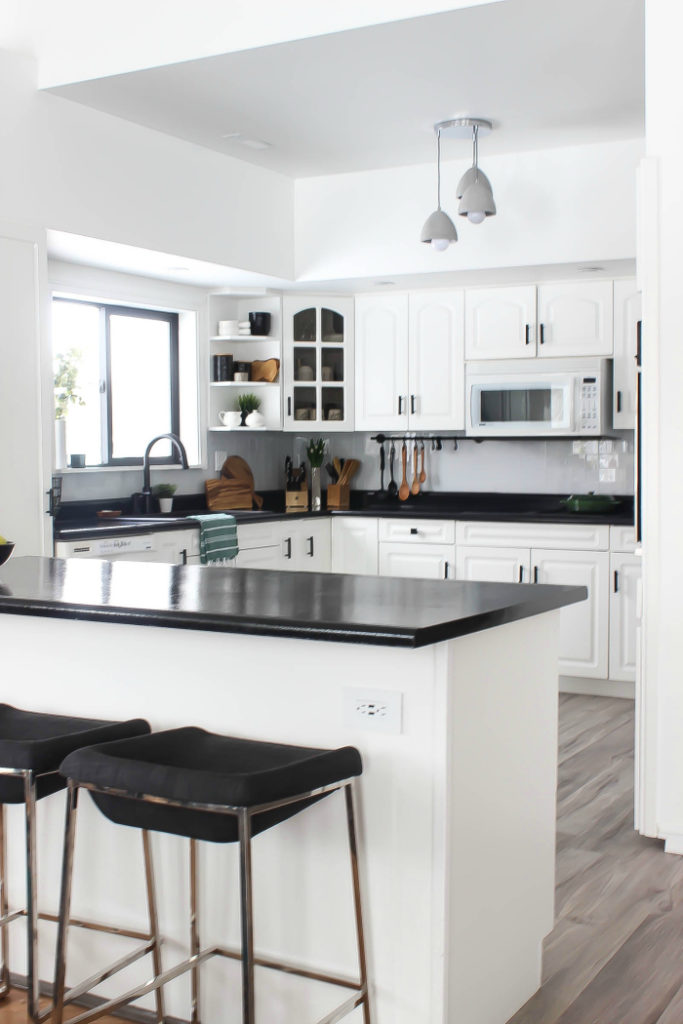 Speaking of budget-friendly renovations… it doesn't get any better than this! We didn't have $20,000 to drop on a reno, but our kitchen needed some serious upgrades if I was going to work in it every day! So while we save for a big reno, we made some temporary changes to the space that I LOVE. We did all of the changes in one weekend and called it our "weekend renovation". I'm still in awe of how much we accomplished in just a few days!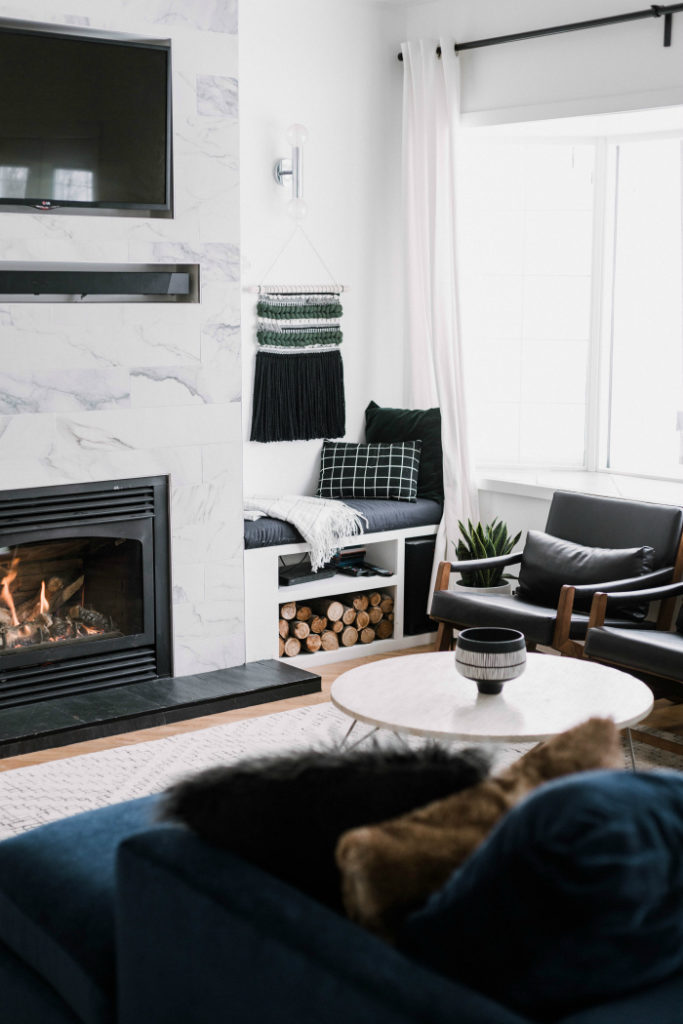 The living seemed like the perfect place to start when we moved in. We tackled that fireplace and built-in bench before anything else, and I'm so glad we did that first, since we easily spend the most time in that room! Our living room is still getting new updates all of the time, from artwork, to feature walls, to new floors. It's a great example of how you can renovate spaces slowly over time.
If you'd like to see what our whole home looked like BEFORE ANY RENOVATIONS, you can check out our first ever home tour here!