Do you have any elusive furniture pieces? Those pieces that you just cannot find! I swear that I have been searching for a bar cart for two full years now. Finding one in my price range, that I loved, just seemed impossible. Then one day while I was dreaming of bar carts, I saw an old shelf in my hallway in a whole new light! This guy already had three shelves, was in good shape, and would be super easy to customize. That's how this DIY Bar Cart was born.
*This post was sponsored by Jeffrey Court. As always, opinions are 100% my own. For more information, please see my disclosure page.*
I bought this shelf on a whim once (despite my husband's objections) because it was cheap, lol. We used it for knick knacks and kleenex boxes, but it's never had an important role. As soon as I thought about transforming it, I knew that I could dismantle it, repaint it, and give it some character. If you have any leftover tile from a previous renovation, this is a GREAT use of that old tile because you only need a few sheets!
Materials needed for your DIY Bar Cart:
How to Make Your DIY Bar Cart: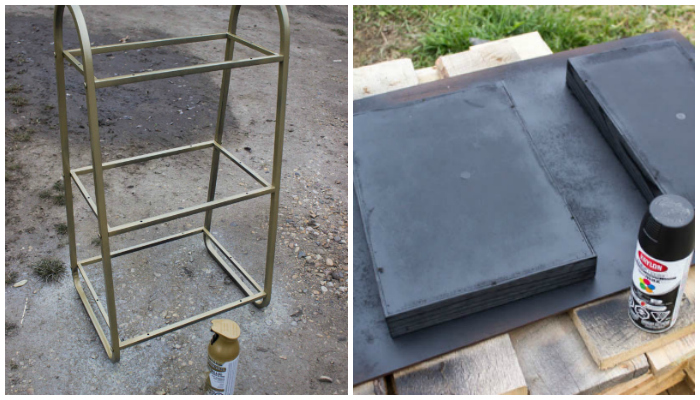 Start by taking apart your old shelf and spray painting the individual pieces. I initially spray painted all of the metal gold, but when the piece went back together, I felt like it was too much, so I took it apart again and sprayed some of the metal black, lol.
Next, you need to take you sheets of the gorgeous Metallic and White Mosaic Tiles and cut them down the the proper size with a wet saw. To do this, just measure the size of your shelves, and mark lines on your tile for where to cut.
Once you've cut down the initial full sheet and it fits inside your shelf, you need to cut individual tiles to fit inside the open spaces.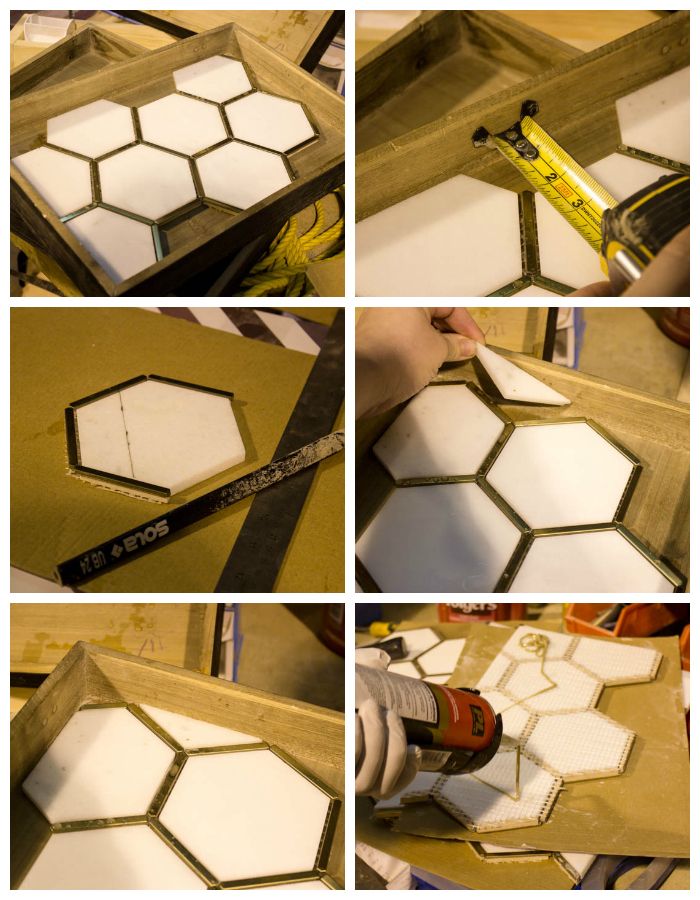 To fit the rest of the box, we simply took measurements of the open spaces, drew cut lines on our tiles and then checked to see if they would fit in place before gluing them down. This is not a major tiling job, so you don't need to use thinset. We just used a heavy duty adhesive, like PL Premium. to stick them in place.
We did, however, want to use grout still to fill in the gaps between the tiles.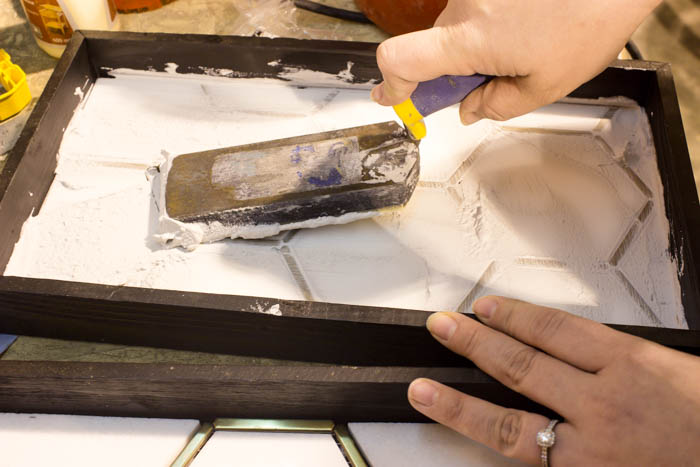 We used a bright white grout to match our tiles, filled in all of the gaps, and then washed off all of the excess grout with a sponge and clean water. We found a tiny foam brush was best for cleaning the grout out of the corners, which is a bit tricky to get to with a sponge.
This is what the bar cart looked like when all of the beautiful tile was in place! We added hooks on the side so that we could hang some bar accessories and towels.
And finally we added some casters to the bottom, replacing the little feet that were previously there, because you can't have a bar cart that doesn't roll! lol.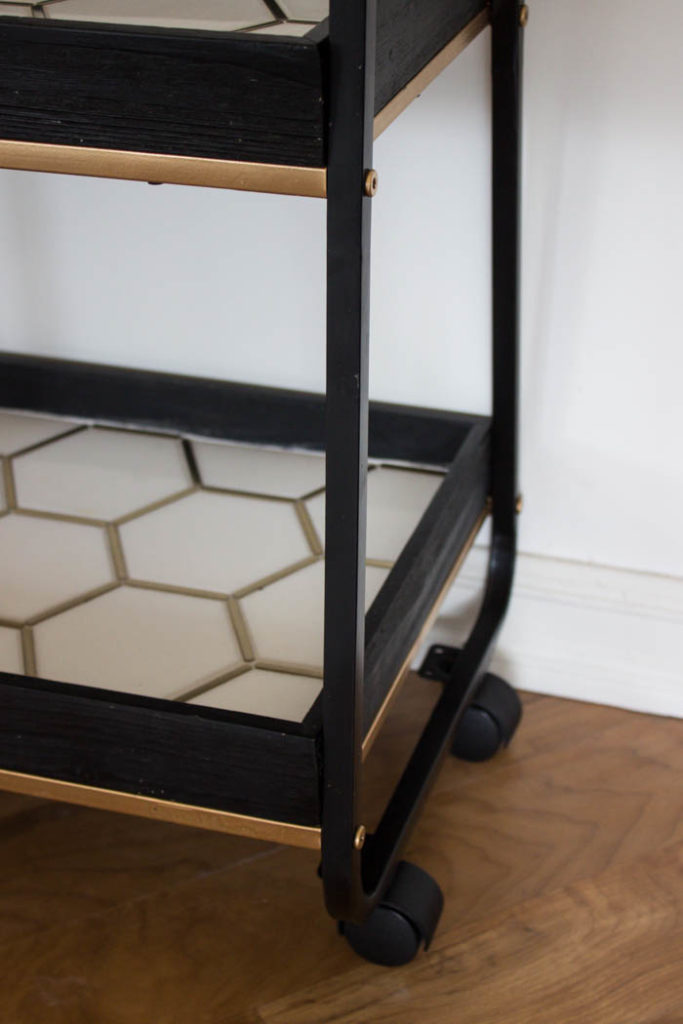 I'm so happy with the end results! I feel like this stylish little number will completely transform the way I entertain!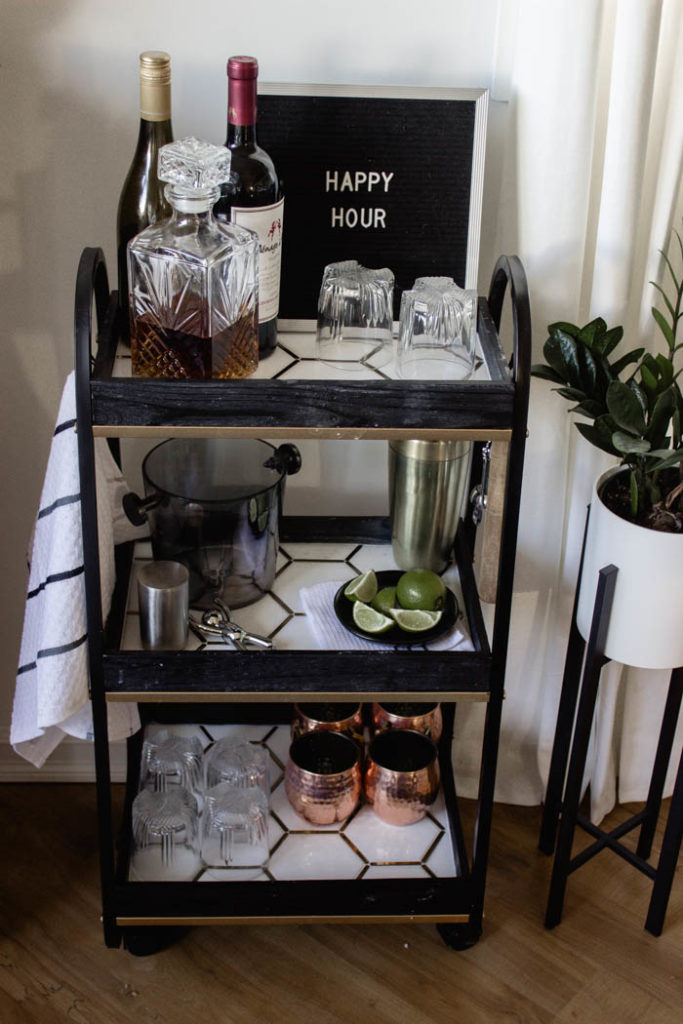 The tiled shelves look sooooo good! The metal inlay in that tile is so gorgeous, it just pops! Especially against all of the beautiful clear barware.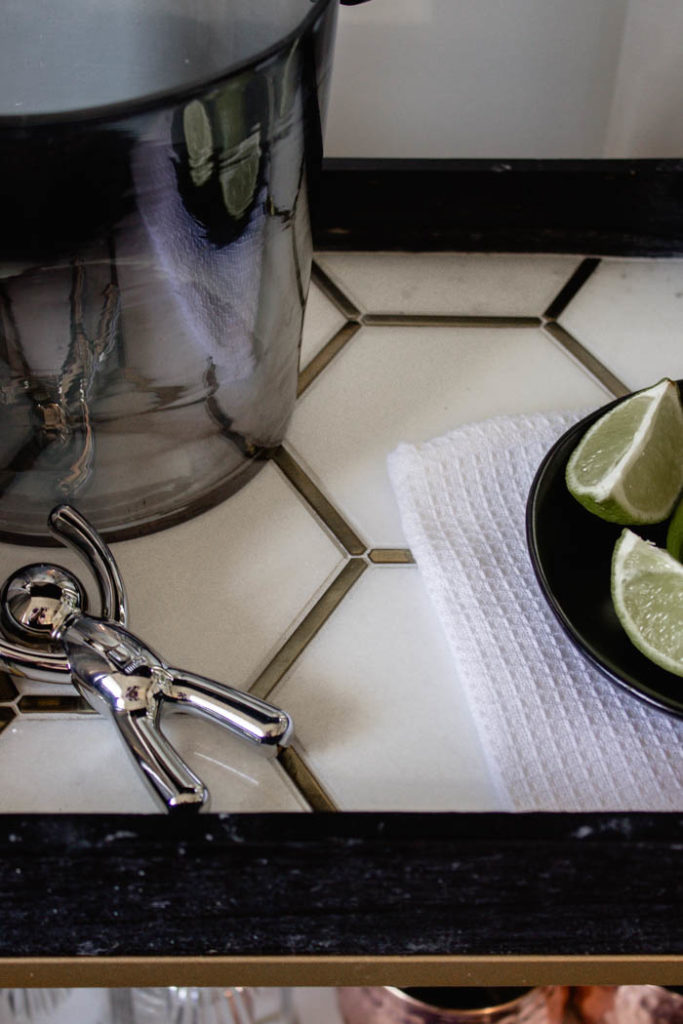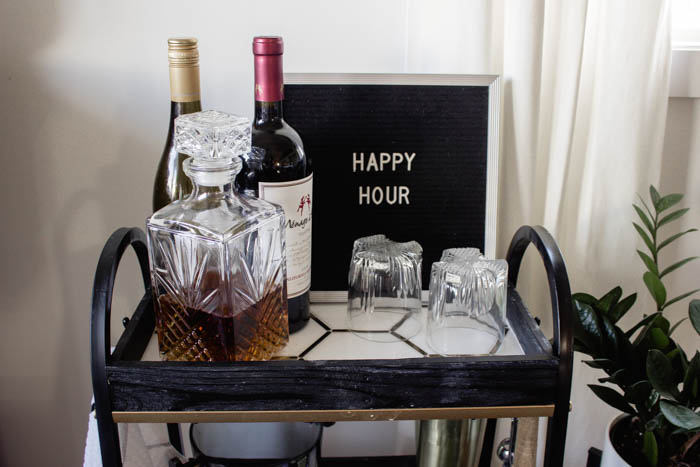 I haven't redesigned my dining room yet (where it will eventually live) so for now it's staying put in the living room. And I think it looks perfect in there!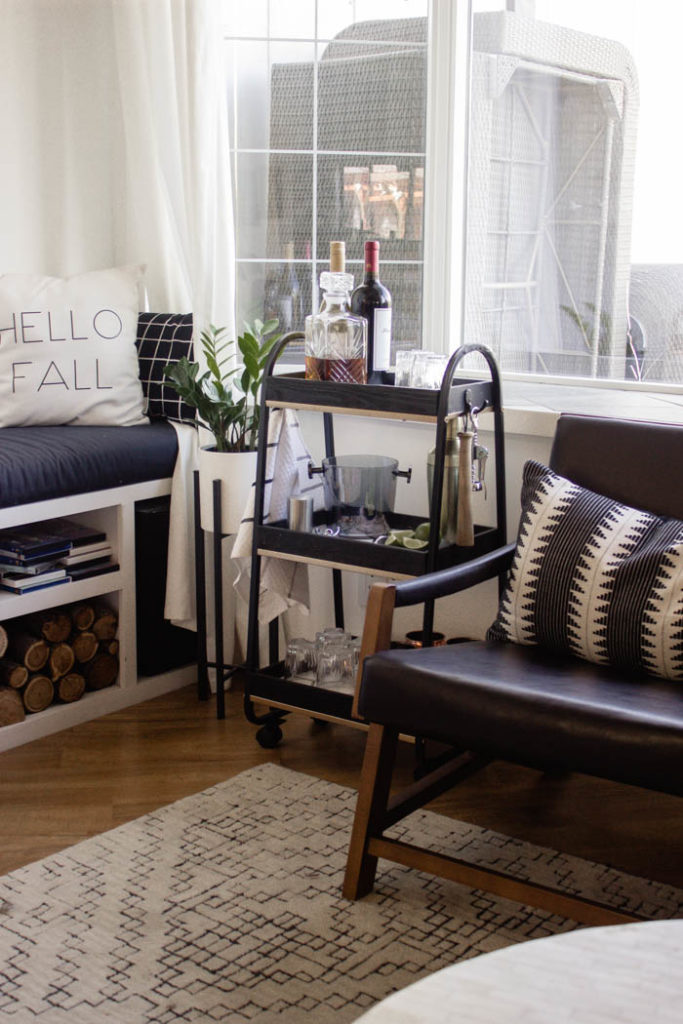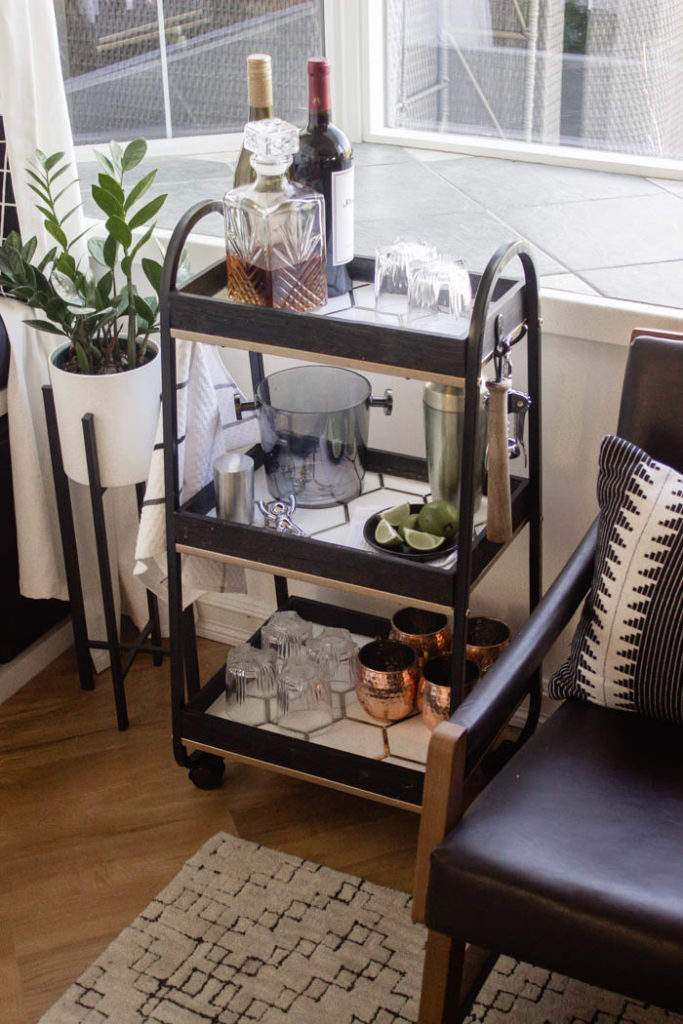 What do you think of the final project? Do you have an old shelf that could use a makeover? I'd love to see it!
If you're looking to update another piece of furniture, try this Modern Console Table!
Or, if you're looking for another leftover tile project, try these DIY Trivets!